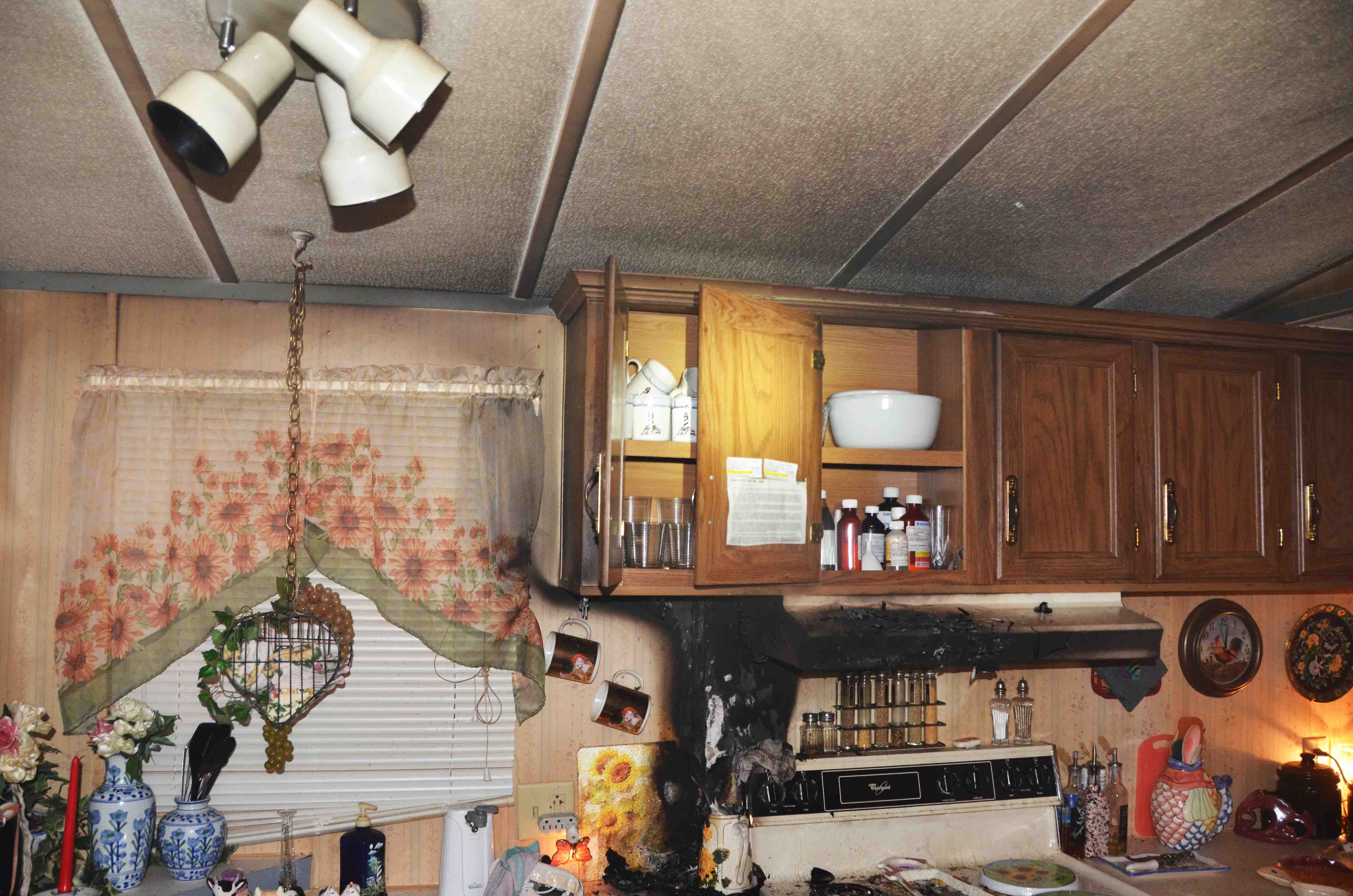 19/June/2014 – Structure Fire – "B" Shift
Incident # 14-03602 – A Walterboro Public Safety Officer extinguished a fire in the kitchen of a singlewide mobile home Thursday morning 19-June. Fire-Rescue units were sent to 82 Chestnut Road for a report a structure fire. The officer arrived before fire units and entered the smoke filled home. He discovered a fire extending up the kitchen wall and was able to extinguish most of the flames stopping the immediate spread of the fire. Engine 19 arrived a few minutes later, reporting no visible exterior signs. Thermal Imagers indicated high temperatures remained in the wall, so Firefighters removed the wall covering to extinguish the remaining fire and smoldering materials. The fire damaged the hood and cabinets around the stove. A PPV fan was used to clear smoke from the home. The remainder of the residence suffered only light smoke damage and no personal items were lost. The homeowner advised the smoke detector alerted her to the fire, which originated in a frying pan on the stove. She used water in an attempt to extinguish the fire, but the cold water applied to the hot grease fire caused the flames to increase and spread to the cabinets and counter. The woman exited the house and sought help from a neighbor. Units remained on the scene for 45 minutes.
Engine 19, Engine 24, Tender 1, Tender 9, Tender 19, Tender 26, Medic 1, Medic 19, Battalion 1 and Car 12 responded. Battalion Chief Brent Dalton served as Incident Commander.