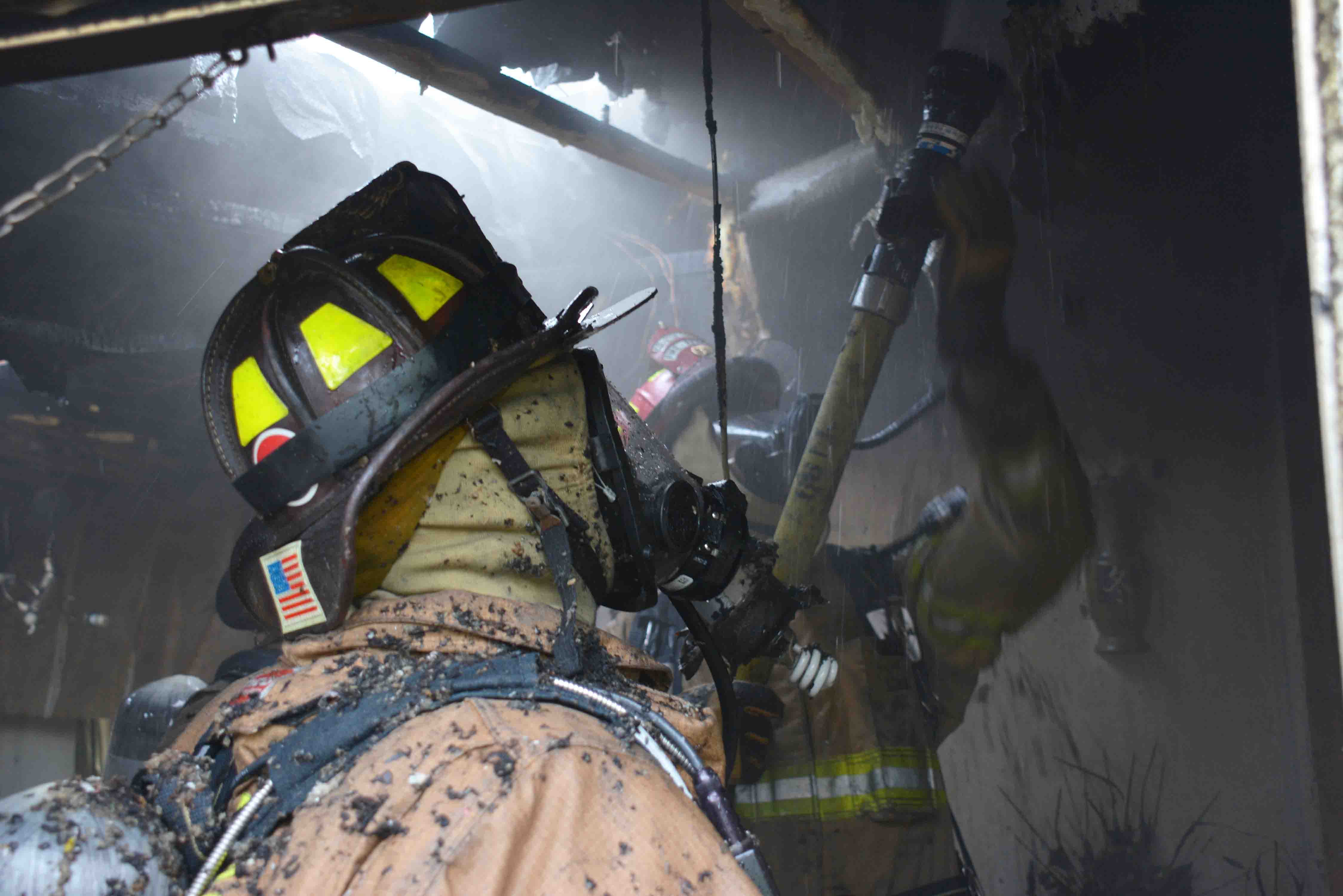 05/June/2014 – Structure Fires – "A" shift
Incident # 14-03325 – A severe thunderstorm resulted in multiple incidents in the Buckhead Community northwest of Smoaks Thursday evening 05-June. The storm which brought high winds, heavy rain and lightning littered roads with debris and fallen trees. Firefighters, SCDOT and power company crews spent hours clearing roadways and restoring power. At 16:48, Stations 3 and 7 responded to 4321 Beulah Road after a home was struck by lightning. The homeowner reported smelling electrical wires burning. Firefighters used thermal imagers to search the home and isolated the smell to several electrical appliances/devices. The home was not damaged. Engine 3, Engine 7, Medic 18 and Coastal Electric Company responded. Lt. David Sauls served as Incident Commander.
Incident # 14-03327 - At 18:55, Fire-Rescue was notified of smoke coming from the roof of a mobile home at 75 Shelby Lane. Engine 7 arrived to find heavy smoke coming from the singlewide mobile home. Firefighters deployed two 1-3/4 handlines, then forced entry through the front door. As they entered the house, a portion of the roof over the kitchen collapsed within feet of the personnel. The crew was able to quickly knock down the fire in the area of the kitchen, however the flames had already spread to the attic space extending over several rooms.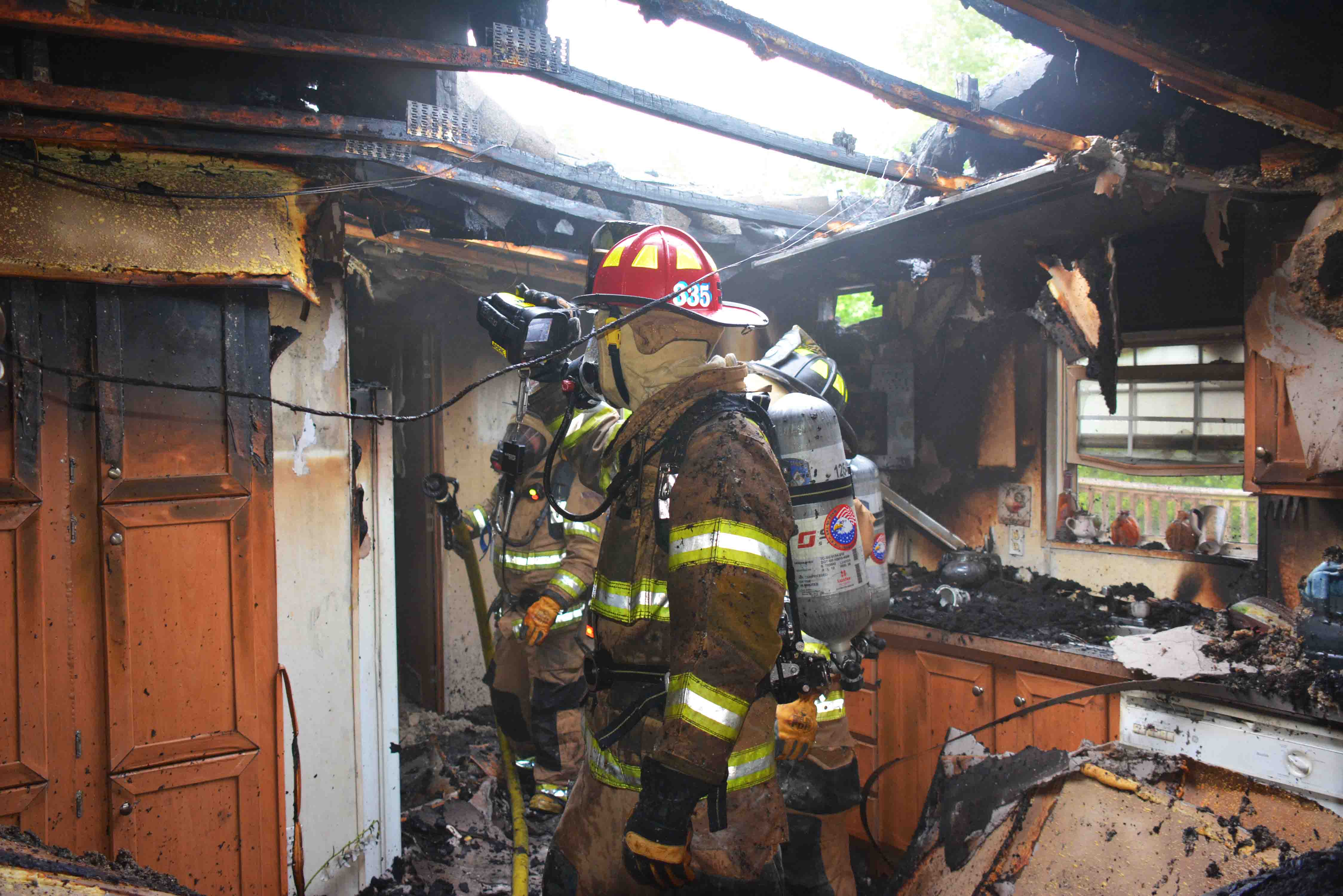 Firefighters pulled the remaining ceiling in the kitchen, dining room and an adjacent bedroom to reach the flames. Most of the fire was contained to these areas. The roof over the kitchen was burned away. Most personal items in the home were saved and the remainder of the home suffered light smoke damage. The homeowner was not at the house when the fire occurred. She explained that she was preparing dinner when the power went out. After a short time, she took her children to a nearby friend's homes to wait on the power to be restored. Apparently while she as gone, the power came back on and the food on the stove was burned, which them spread to the cabinets. The fire vented out of the stove vent, but reentered the attic space at the eave. No injuries were reported during the incidence. Water supply was handled with Tenders. The American Red Cross is assisting the family.
Engine 3, Engine 7, Tender 3, Tender 4, Tender 5, Tender 7, Tender 17, Tender 18, Tender 23, Medic 18, Battalion 1 and Car 12 responded. Battalion Chief Dan Bard served as Incident Commander.