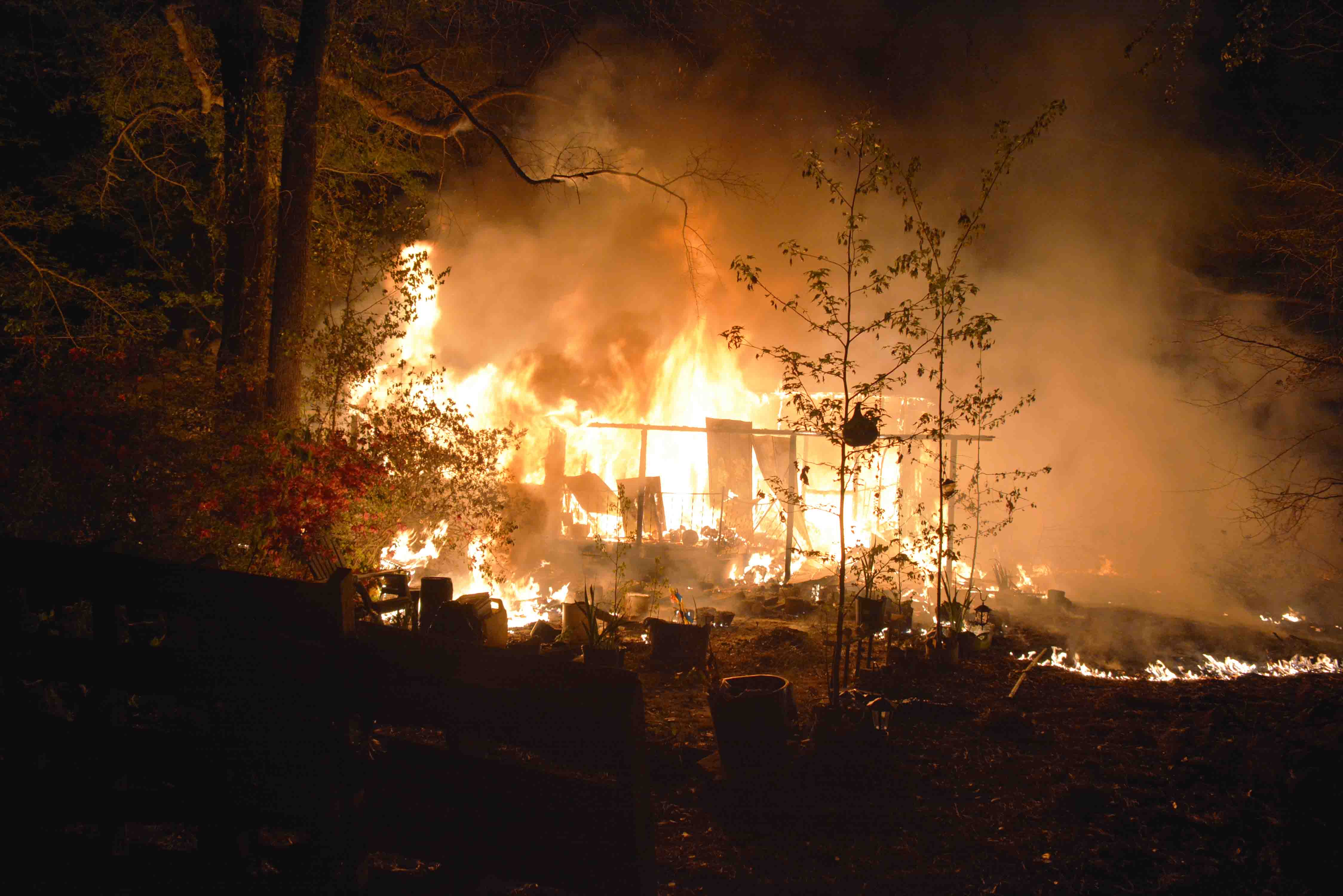 11/April/2014 – Structure Fire – "B" Shift
Incident # 14-02282 – A Walterboro man narrowly escaped a house fire Friday morning 11-April. At 06:12, 9-1-1 received several reports of a well involved fire at a residence located at 410 Country Lane. Engine 26 arrived to find a singlewide mobile home with an addition and attached garage approximately 60% involved. The only occupant was in the roadway with only the clothes on his back. When he discovered the fire, he was able to quickly exit the home through the garage. Firefighters deployed two 1-3/4 handlines to combat the flames. Fire had consumed most of the interior leaving only the walls on one end of the mobile home. The roof on the opposite end had already collapsed. Crews were able to make entry through the garage and stop the fire before it reached the garage area. The remainder of the house suffered heavy damage. A pickup truck in the back yard also suffered damage. Firefighters had the fire under control within 30 minutes, but were on the scene for over three hours. The fire appears to have started in the area of the kitchen, but is still under investigation. Water supply was conducted with Tenders.
Engine 1, Engine 26, Tender 1, Tender 19, Tender 26, Tender 27, Medic 1, Medic 26, Battalion 1 and Car 12 responded. Battalion Chief Brent Dalton served as Incident Commander.