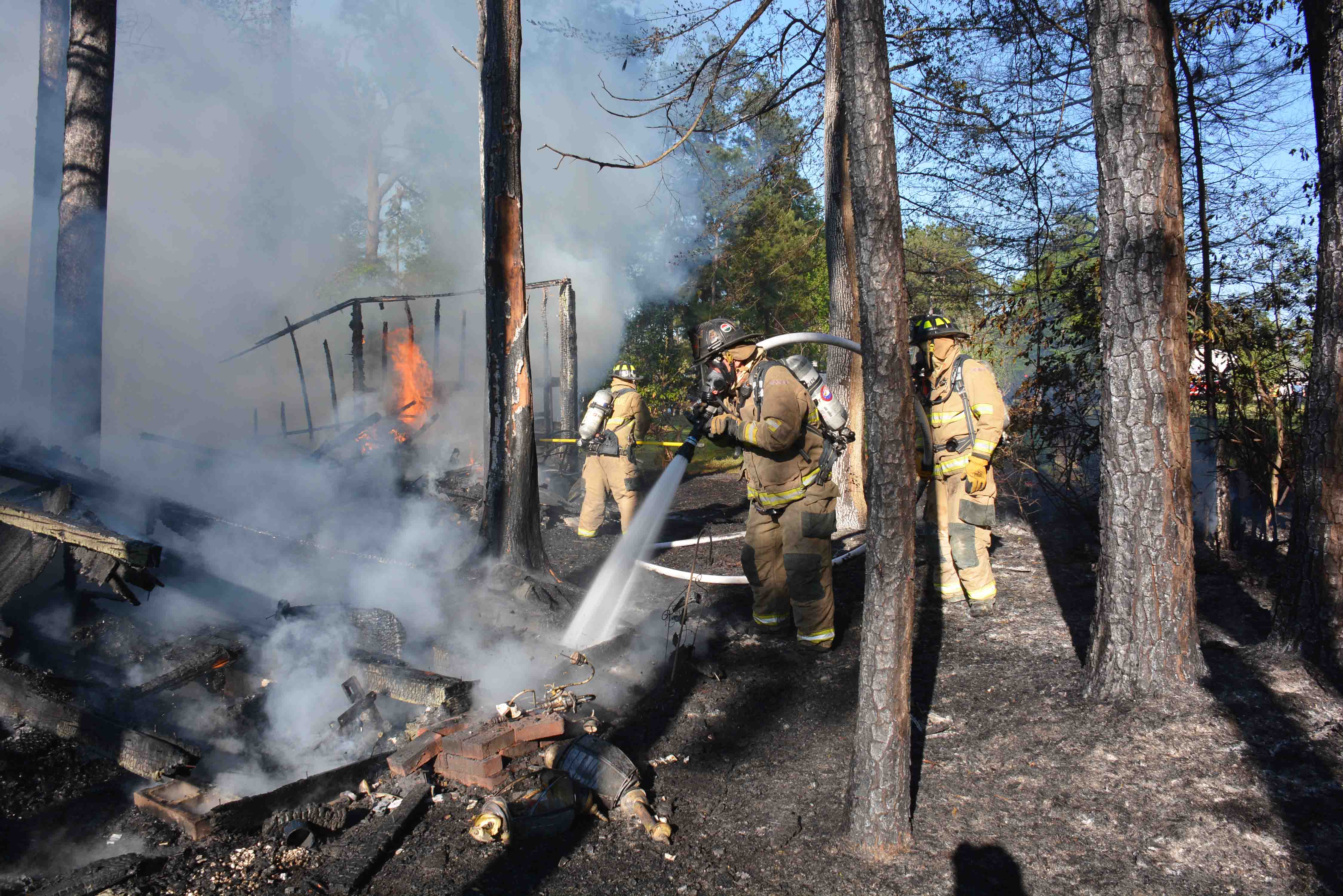 10/April/2014 – Structure & Woods Fire – "B" Shift
Incident # 14-02272 – At 17:24, Thursday afternoon 10-April, a neighbor reported a woods fire near the 100 block of Bentley Drive. Engine 19 arrived to find an approximately 1 acre woods fire with two outside storage buildings well involved with three residential dwellings threatened. A structural assignment was then dispatched to the incident. Engine 19 also request a tractor from the Forestry Commission. The fire was approximately 400 feet off of the roadway, through a field behind the three homes. Firefighters connected two preconnect 1-3/4 handlines together to reach the burning buildings. Engine 1 was able to reach the west flank of the fire from the 200 block of Robert E Lee Drive. Firefighters spent about 30 minutes extinguishing the fire. They were on the scene for 1-1/2 hours performing overhaul due to the fire load in the buildings. The Forestry tractor cut a fire line around the perimeter of the woods fire. The cause was determined to be an unattended debris pile that was on the property. The fire burned from the debris pile to the buildings.
Engine 1, Engine 19, Engine 26, Tender 1, Tender 5, Tender 18, Tender 19, Tender 26, Tender 27, Medic 19, Medic 26, Battalion 1 and Car 107 responded. Firefighter-EMT Bryon Martinson served as Incident Commander.