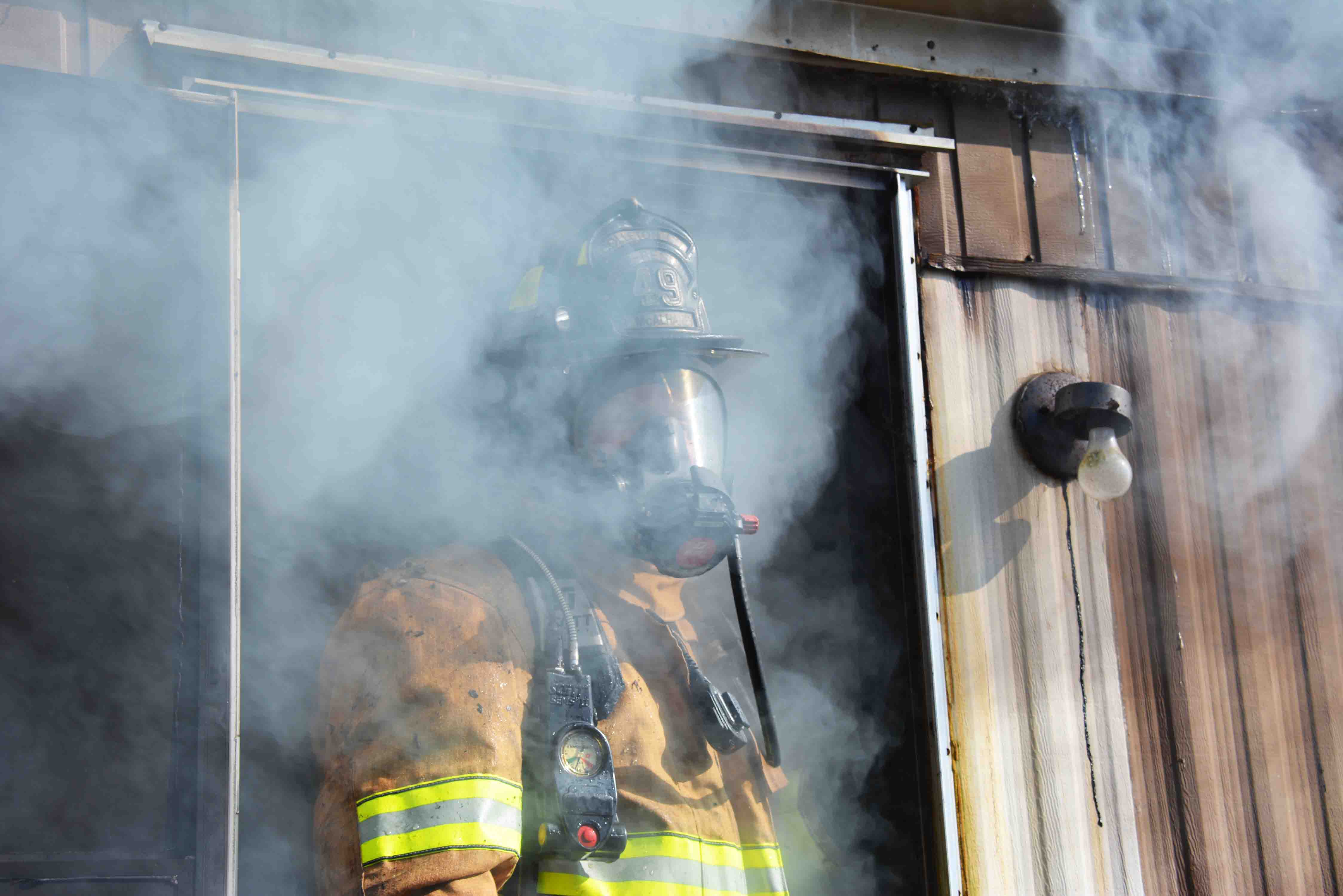 17/December/2013 – Structure Fires – "A" and "B" shifts
Incident # 13-06825 – A fire which started in the area of a heater caused moderate damage to a dwelling at 433 Academy Road, Tuesday morning 17-December at 04:33. Engine 19 arrived to find moderate smoke coming from the eves of the two story home. The homeowner had used a garden hose to extinguish some of the fire. Firefighters deployed an 1-3/4 handline and found fire in a closet containing the heater. They quickly extinguished the remaining fire. Another crew used a booster line to reach some fire that extended under the home. A PPV fan was used to force smoke from the residence.
Engine 19, Engine 26, Tender 1, Tender 19, Tender 26, Tender 27, Medic 19, Medic 26 and Battalion 1 responded. Battalion Chief Brent Dalton served as Incident Commander.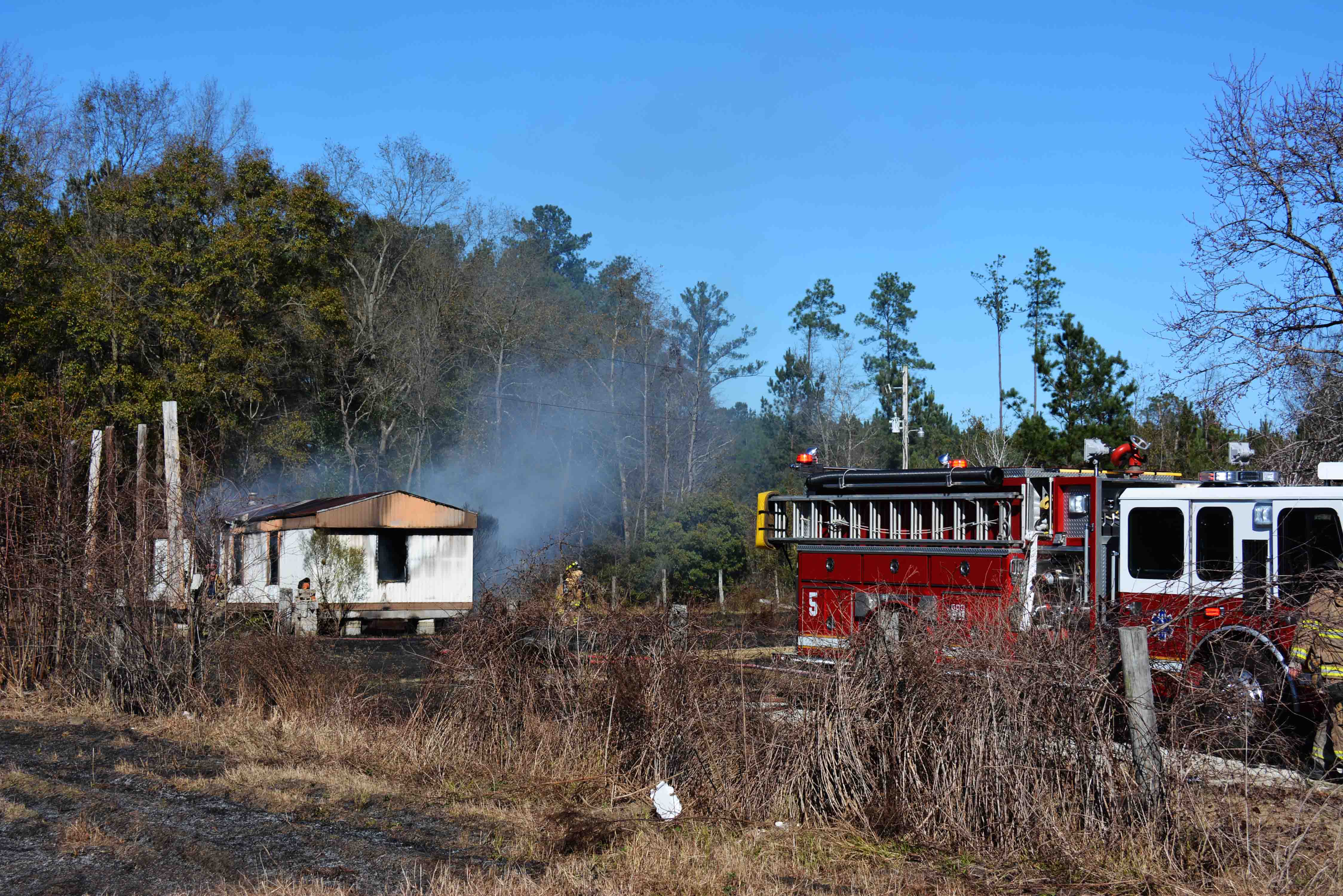 Incident # 13-06835 – A fire that started from a debris pile, spread to burn 1-1/2 acres and set a vacant mobile home on fire Tuesday afternoon 17-December at 12:57. Engine 5 arrived at 226 Channie Lane to a reported grass fire, to find the large fast moving grass fire and a single wide mobile home heavily involved. Several handlines were deployed and Engine 5 requested a full structural response as well as a Forestry Tractor. Firefighters quickly contained the grass fire, preventing it from reaching any other surrounding homes. They contained the fire in the vacant mobile home, but it suffered extensive damage. No one was injured in the incident.
Engine 5, Engine 26, Engine 32, Tender 5, Tender 19, Tender 26, Tender 27, Medic 18, Car 12, Car 110, Car 111 and Battalion 1 responded. Captain Richard Sheffield served as Incident Commander.