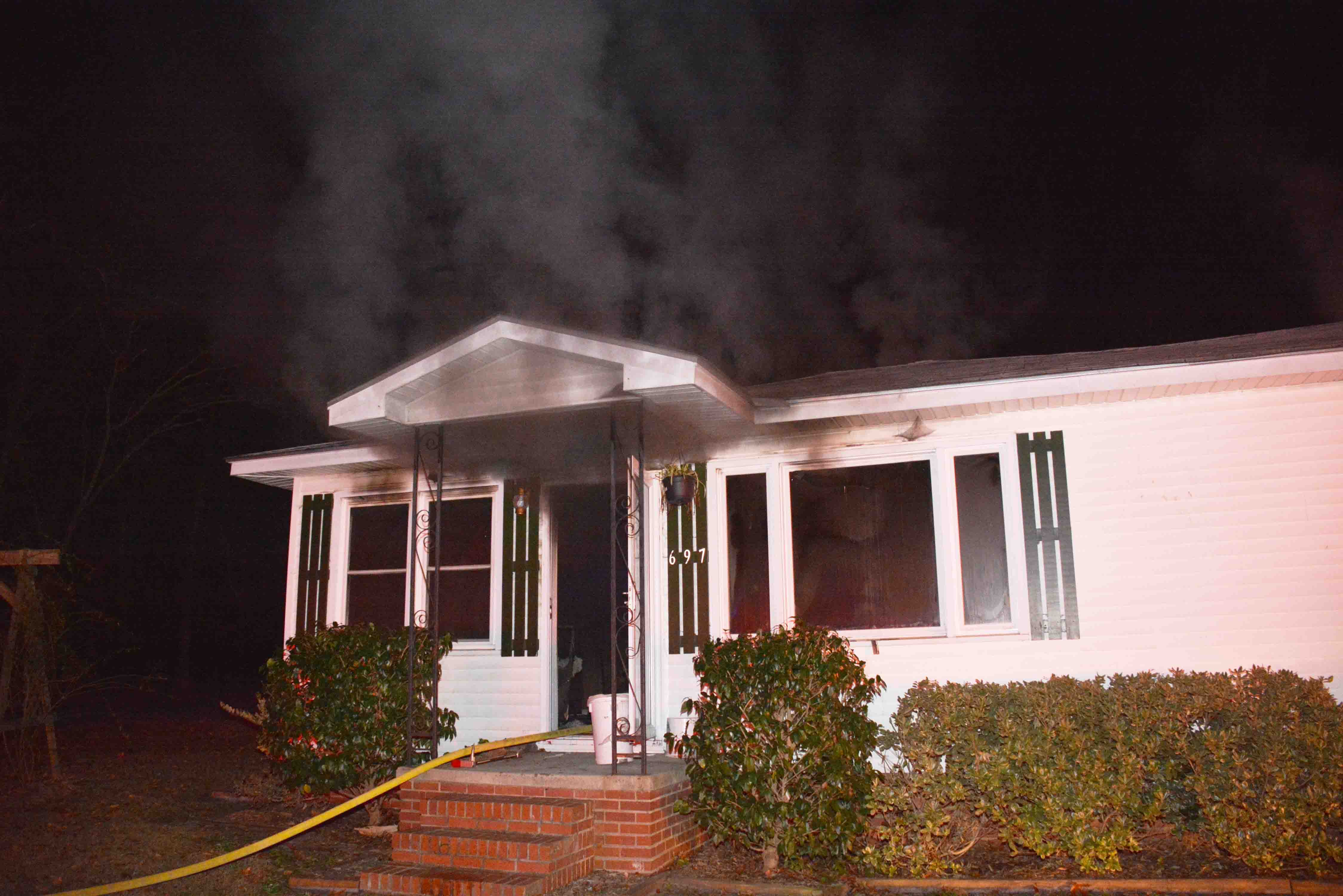 01/December/2013 – Structure Fire – "A" Shift
Incident # 13-06549 - An Ulmer Lake Road home received moderate damage from a fire that occurred in the living room Sunday afternoon 01-December. Alert neighbors spotted smoke and flames coming from the home and called 9-1-1 at 17:57. Engine 1 arrived to find heavy smoke conditions with fire venting from a window on the east side of the residence. Firefighters deployed one 1-3/4 handline and knocked the fire down from outside the building, before forcing entry through the front door. Once reaching the interior, Firefighters quickly extinguished the remaining fire, saving the home. Most personal items were saved, but the home suffered smoke and heat damage. The family was not at the residence when the fire occurred. The two family dogs perished before they could be rescued. Firefighters buried the canines in the back yard for the family. The origin of the fire was in the area of a power strip located along the exterior wall. The Charleston Chapter of the American Red Cross is assisting the family.
Engine 1, Engine 8, Engine 27, Tender 1, Tender 8, Tender 26, Tender 27, Medic 1, Medic 26, Battalion 1, Car 12, Car 110, Car 111 responded. Deputy Chief David Greene and Battalion Chief Brent Dalton operated the Command Post.