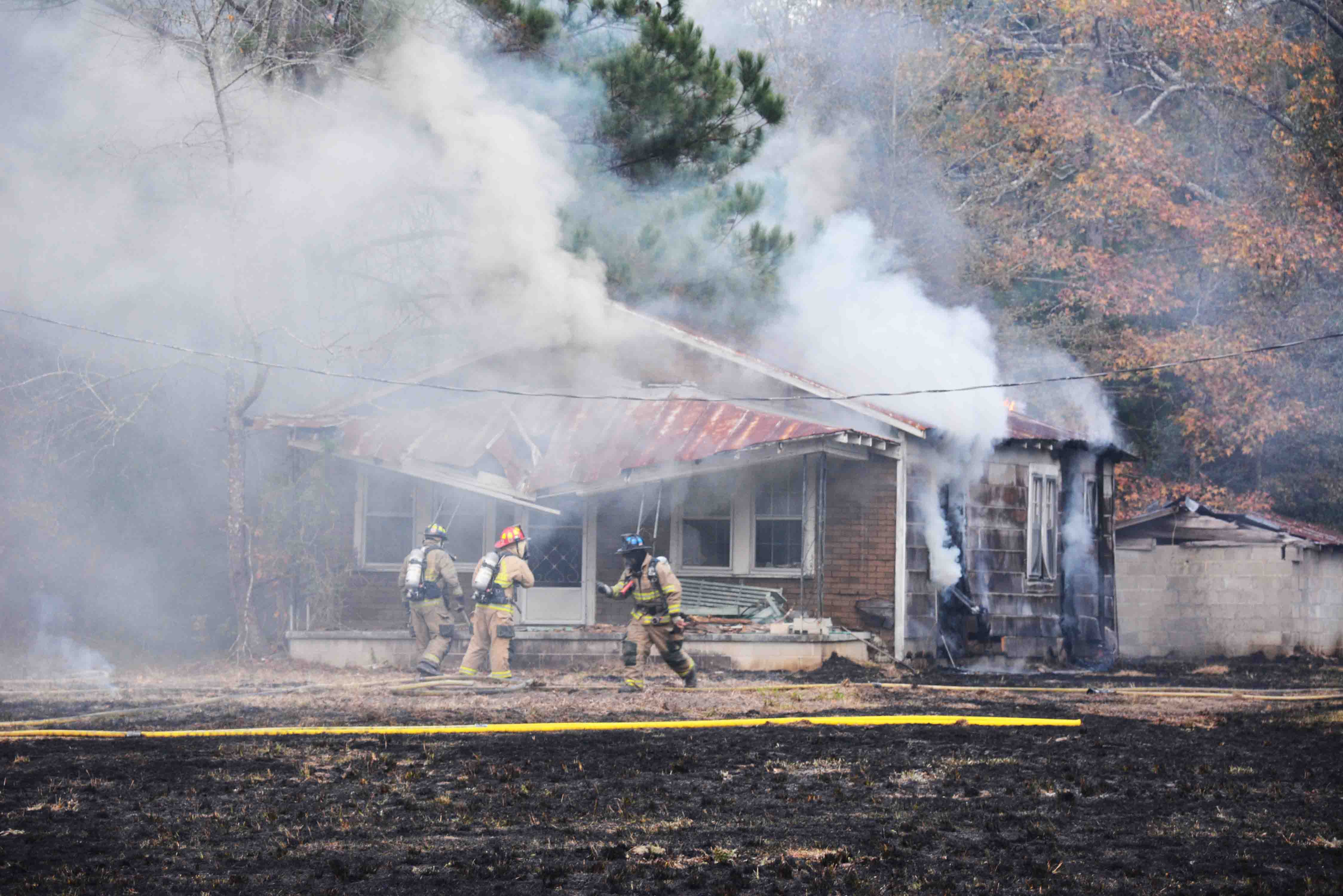 22/November/2013 – Structure Fire – "A" Shift
Incident # 13-06321 – A vacant residence was moderately damaged after a yard debris fire spread to the building Friday afternoon 22-November at 15:56. The yard fire caught the siding of the building on fire in two places, then advanced up the walls into the attic. The fire also spread into the adjacent woods and endangered a mobile home on the property. Firefighters arrived to find an approximately 1 acre grass fire, smoke coming from the woods and heavy smoke coming from the wooden single story building, with flames visible from the roof at the rear of the building. Crews deployed two 1-3/4 handlines, knocked down the yard fire near the mobile home and the fire on the exterior of the structure. They then advanced the line inside the structure and extinguished the fire in the front room. Firefighters pulled the ceiling in the back bedroom to reach the fire in the attic. It was necessary to remove a portion of the metal roof to access the fire under the tin. No one was living in the home. A Forestry Tractor was called to plow a fire line around the woods fire. Fire units were on the scene for two hours.
Engine 1, Engine 6, Tender 1, Tender 2, Tender 6, Tender 25, Tender 27, Medic 6, Battalion 1, Car 12, Car 105 and Car 111 responded. Battalion Chief Brent Dalton served as Incident Commander.