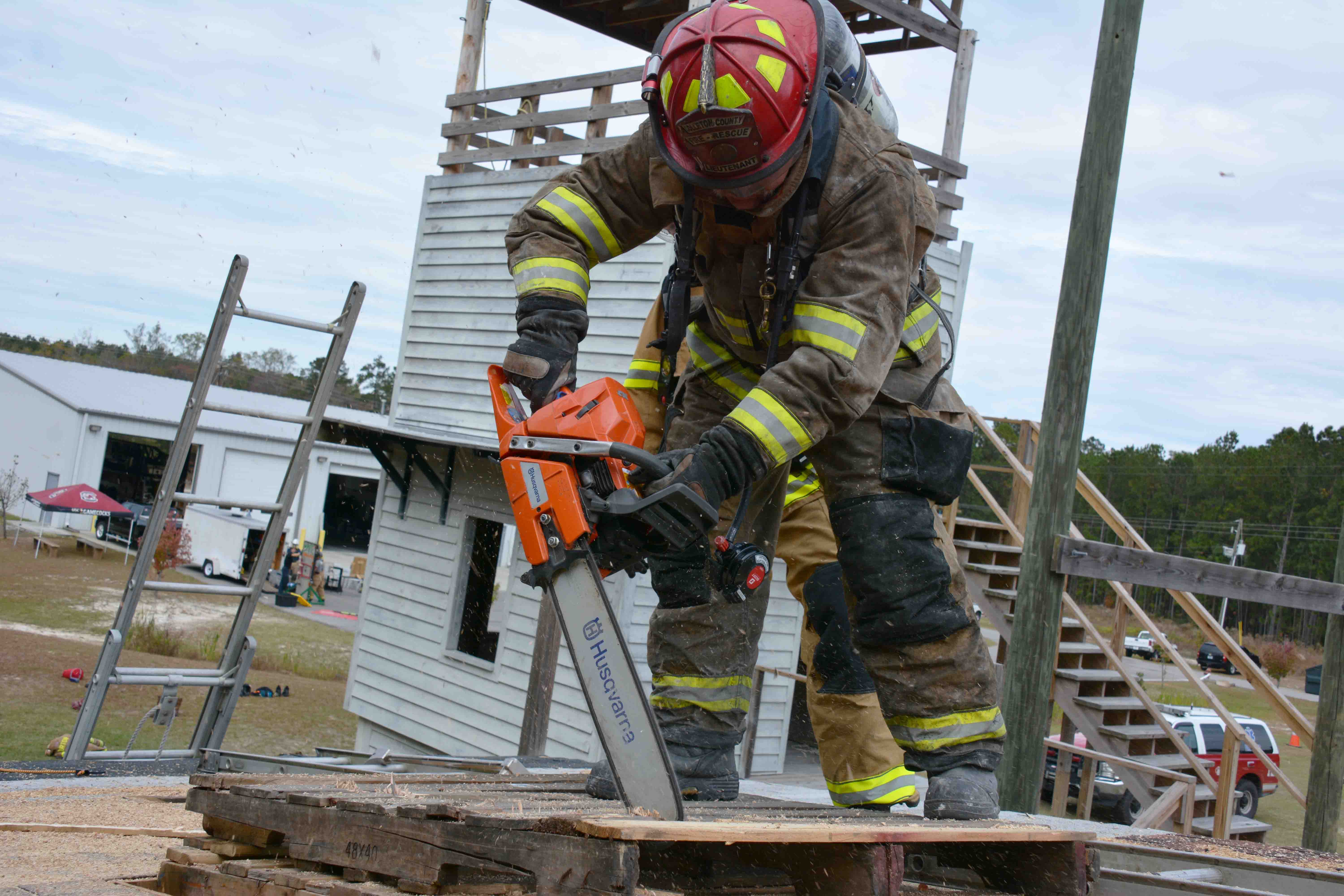 09 & 10 November - Lowcountry Fire and EMS Weekend
Colleton County Fire-Rescue hosted the first Lowcountry Fire & EMS Weekend at the Colleton Job Center and Fire-Rescue Station 19 on Thunderbolt Drive on November 9th & 10th. This training opportunity was a first of its kind in the State of South Carolina bringing both fire service and Emergency Medical related topics to one location. Multiple classes were taught in both a classroom setting along with Hands-On Training (H.O.T) which were taught outdoors. The Lowcountry Fire & EMS Weekend had 79 registrations from as far away as Oconee County, Myrtle Beach area, Aiken and two departments from Georgia, with several departments from the Lowcountry, to include Colleton. The original concept was to bring first class training to the emergency responders in the Lowcountry, but many students traveled from outside the region. The instructors for the weekend brought nearly 600 years of combined experience and knowledge to the table, and included fire service and EMS instructors from throughout the state. All of the Instructors donated their time to bring the training to the emergency responders. The Keynote speaker for the opening ceremonies was Chief Russ Friar who recently retired as Superintendent of the South Carolina Fire Academy. The invocation was provided by Pastor Tom Polk from Jones Swamp Penacostal Holiness Church in Walterboro.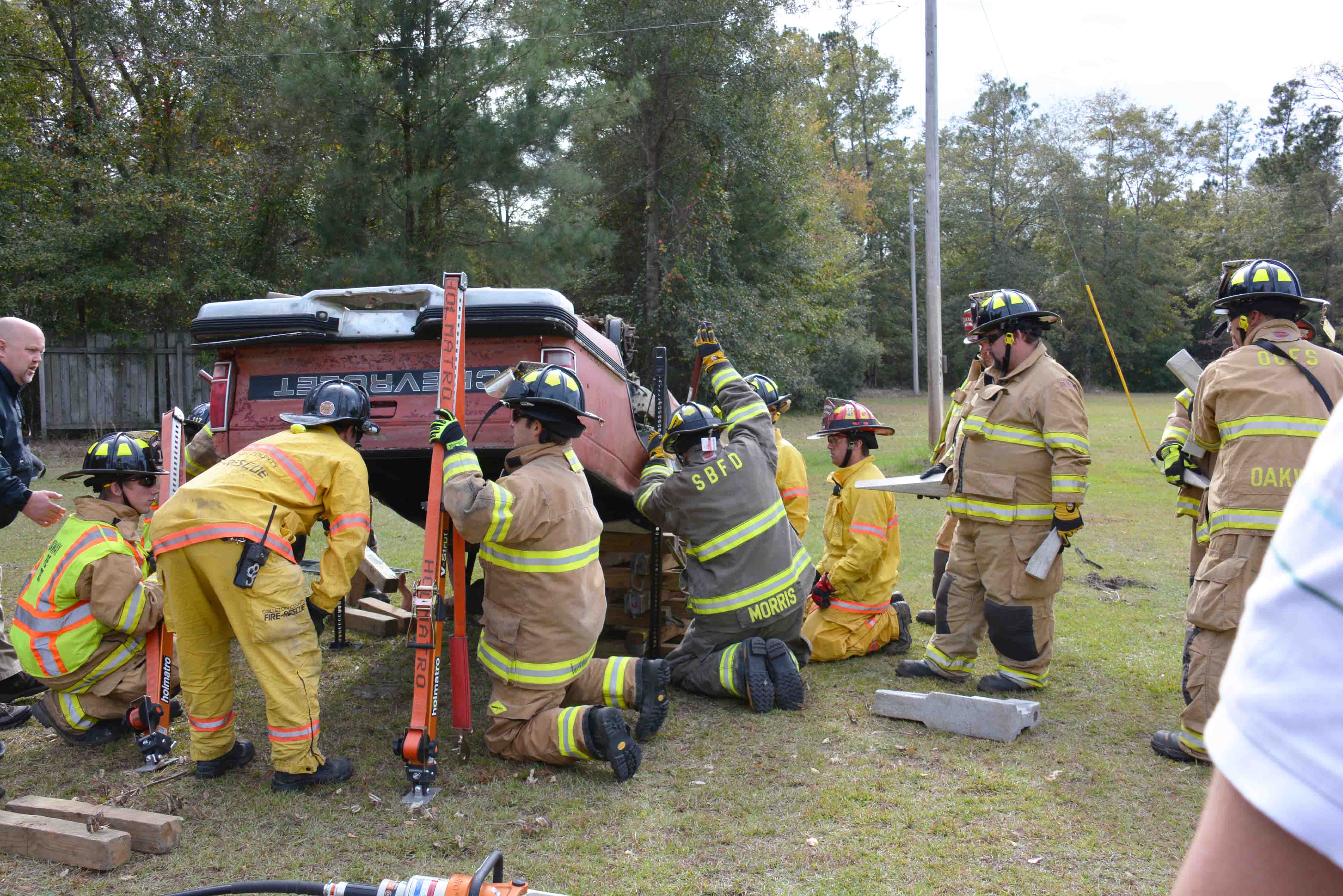 Many fire and EMS Equipment vendors also were present on site for the Attendees, along with static displays of equipment and apparatus.Classes included treatment of snake bites, ECG interpretation, Meth Lab mitigation, Fire Investigations, HazMat and patient care related problems, Fire attack, Airport Firefighting, Helicopter Safety and Landing Zones, Firefighter Safety, Trends in the Emergency Services, Ventilation practices, Building Construction, Fire Inspections, Fire Attack, Medication administration, RSI and Capnograhpy. Intense hand on training included Forcible Entry techniques, Ladder Company Operations, Auto Extrication and Patient Extrication from various real life scenarios. The event was capped off with a Chief's/Directors roundtable discussion which was open to all participants. The discussion covered many topics effecting todays Emergency Services.
Many local businesses supported the endeavor, with discounts to participants at restaurants and lodging for the two days. Tommies Auto and Diesel provide over twenty cars for the extrication classes which were held on site at their facility. Classes were conducted at Station 19, the Career Center and the Lowcountry Regional Airport. Air Methods/LifeNet Helicopter based out of Walterboro provided lunch and conducted a cookout both days to the attendee's, staff, vendors and instructor's.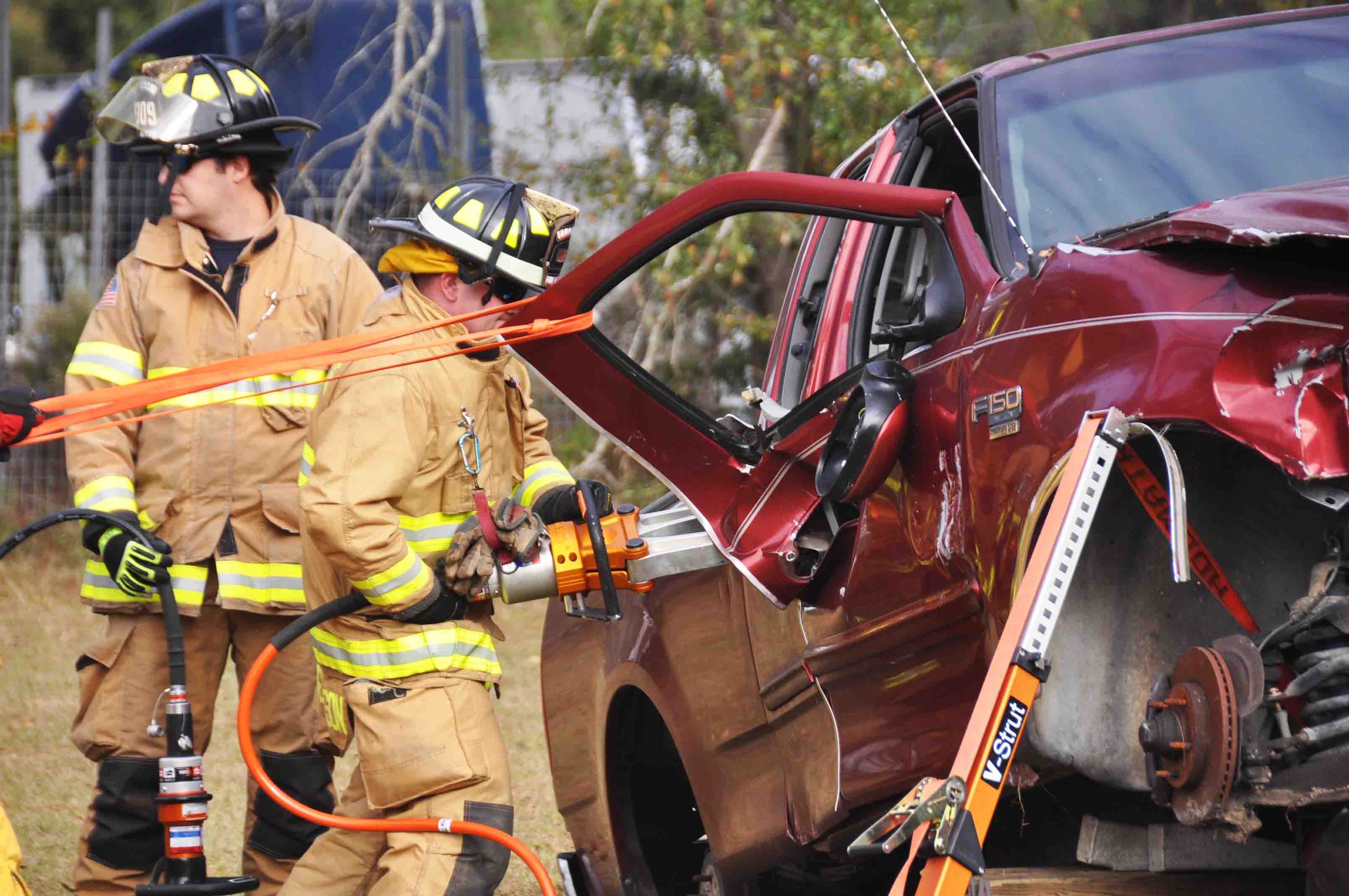 Fire-Rescue would like to thank the local businesses that supported the Lowcountry Fire & EMS Weekend with lodging and providing discounts to all those involved with the weekend: Microtel Inn & Suites, Sleep Inn, Carmine's, Fat Jack's Grillin & Chillin, Los Abuelitos, Main Street Bar & Grill and Shoney's. Tommies Auto & Diesel provided an excellent location for our Auto Extrication H.O.T classes along with providing salvaged vehicles for the scenario's. Additional Sponsors included South Carolina Fire Academy, South Carolina Firefighter's Association, Wally's Fire & Safety Equipment, Safe Industries, Fireline, Carolina Gear Medix, Air Methods, Spartan Fire, Holmatro, Jones & Bartlett, Carolina Fire EMS Rescue Journal, Sully's Photography (Walterboro), Trafix, Ink Farm, Invinopad, E-One, Select Custom Apparatus, Wheeled Coach and KME.