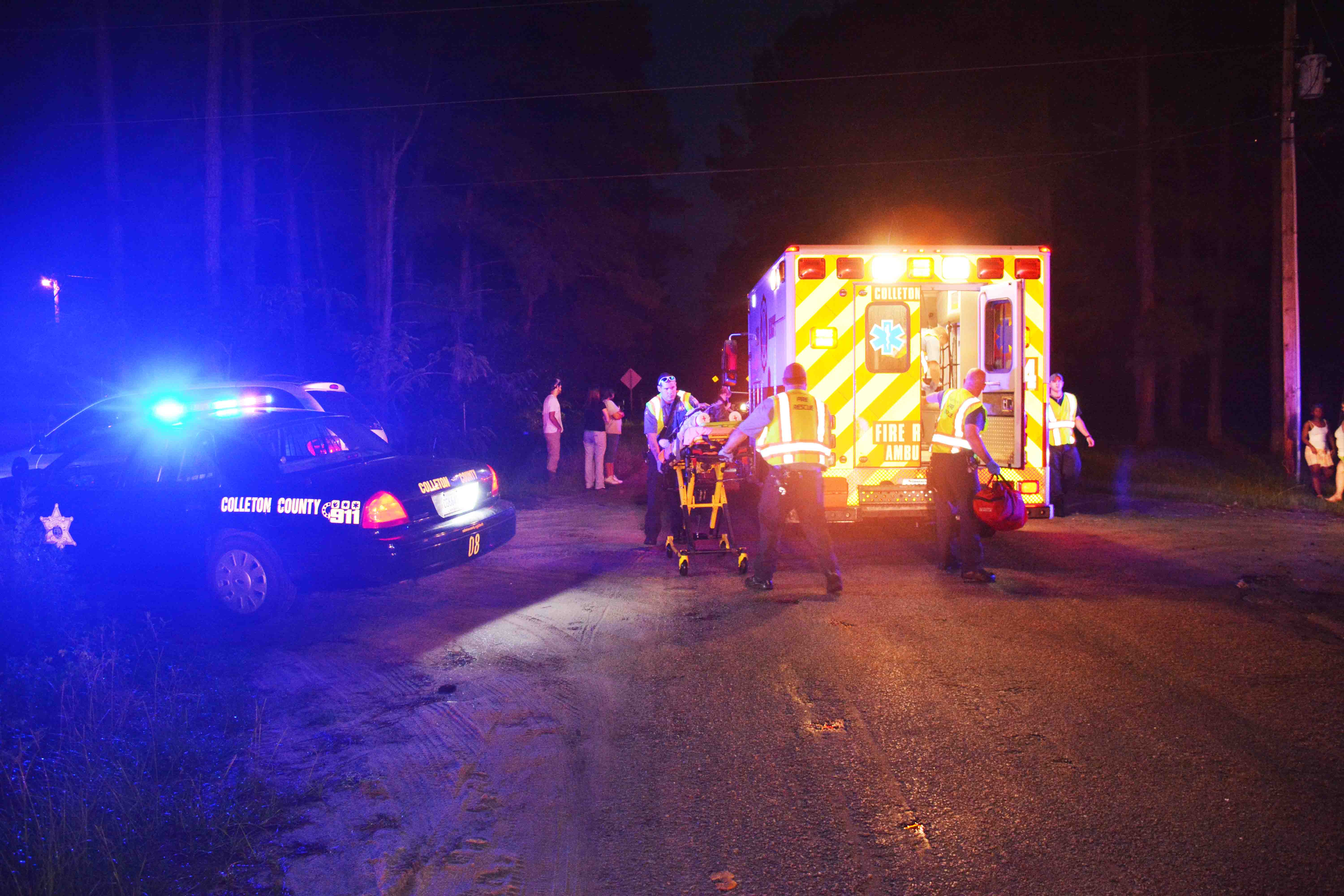 14/August/2013 – MVC with Critical Injuries – "C" Shift
Incident # 13-04478 - A 53 year old Walterboro woman was critically injured in a moped accident Wednesday evening, 14-August. The accident was reported at 20:18 at the intersection of Foxfield Road and Fourth Street, after the woman lost control of the moped she was driving. She struck the pavement receiving multiple traumatic injuries, including a head injury. She was not wearing a helmet. Firefighter-Paramedics found the woman unconscious in the roadway. She was immobilized and placed into Medic 19 where additional medical treatment was rendered. A medical helicopter was requested, with LifeNet 7 from Charleston accepting the flight. She was rushed to the Lowcountry Regional Airport to meet the helicopter. After about 20 minutes, LifeNet 7 advised they were aborting the flight due to heavy thunderstorms. Medic 19 then rapidly transported the patient to Colleton Medical Center, where Dr. Ward directed her care. She was stabilized in the ED, then transferred by Medic 26 to the Trauma Center at MUSC in Charleston. The SC Highway Patrol is investigating the crash.
Engine 19, Medic 19, Medic 26, Battalion 1, Car 12 and Car 118 responded. Battalion Chief Dan Barb served as Incident Commander.