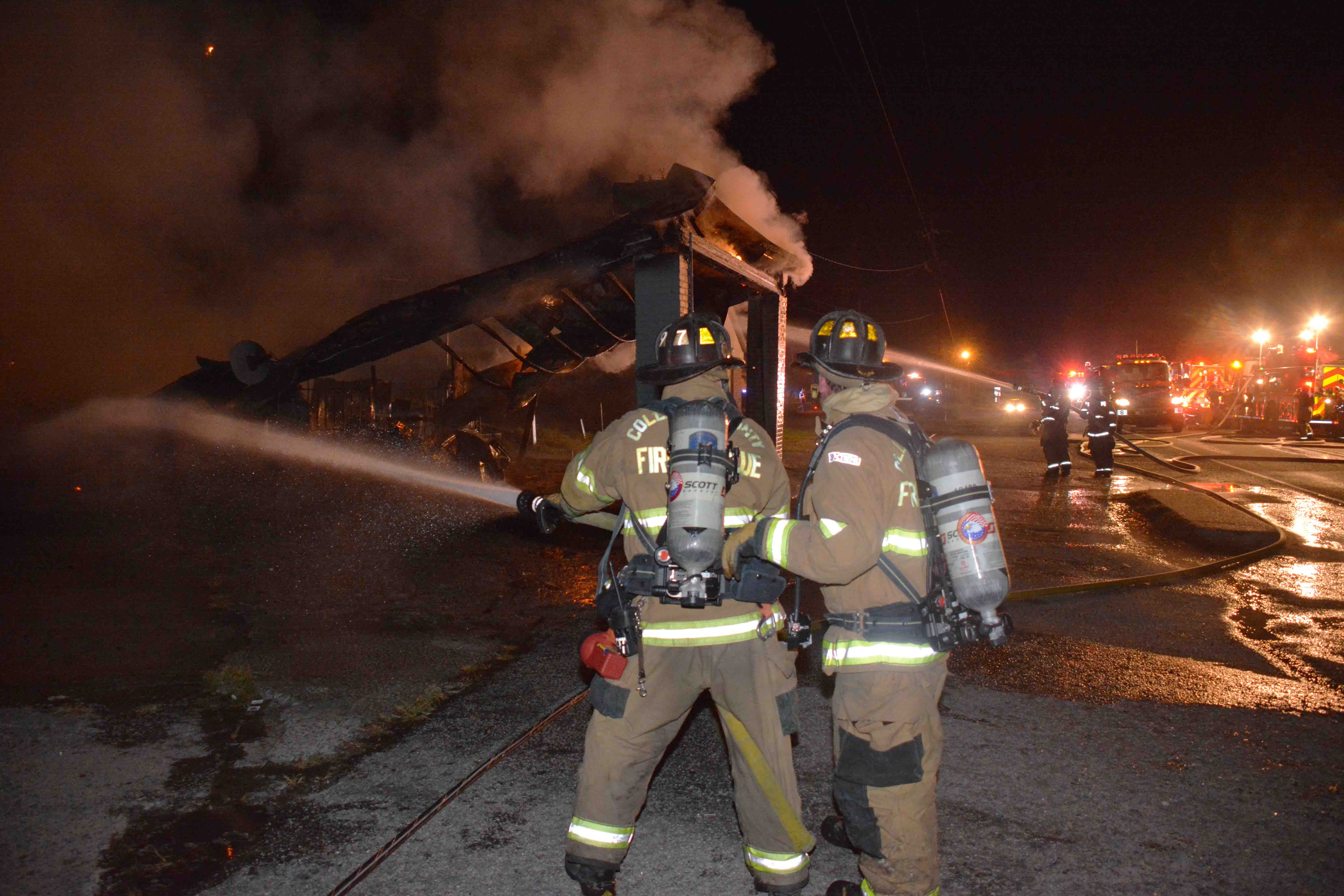 08/August/2013 – Structure Fire – "B" Shift
Incident # 13-4316 - The old country store, most recently called WillMart for the past three decades, was destroyed by an early morning fire Thursday 08-August. The building, which was originally constructed at the corner of Hendersonville Highway and Jonesville Ave, was built in the early 1930's by the Thomas Family who operated the general store. It eventually sold gasoline, performed mechanical repairs and a small motel was constructed on the site to serve the many motorists who once traveled the busy US Hwy 17-A before the construction of I-95 took the traffic away. The Williams family of Jonesville bought the store in the mid-1980s. The store has been closed for the several years and did not have power connected. The infamous Club 17 sits next door and the old motel has long since been torn down.
At 01:55, Fire-Rescue was alert to a structure fire at 14594 Hendersonville Hwy. Units from Station 13 arrived three minutes later. Firefighters could see the flames and smoke above the trees when they pulled out of the station. Engine 13 reported the one story all wooden building was fully involved when they arrived.Crews requested a second alarm four minutes after arrival, then shortly thereafter reported the building had collapsed.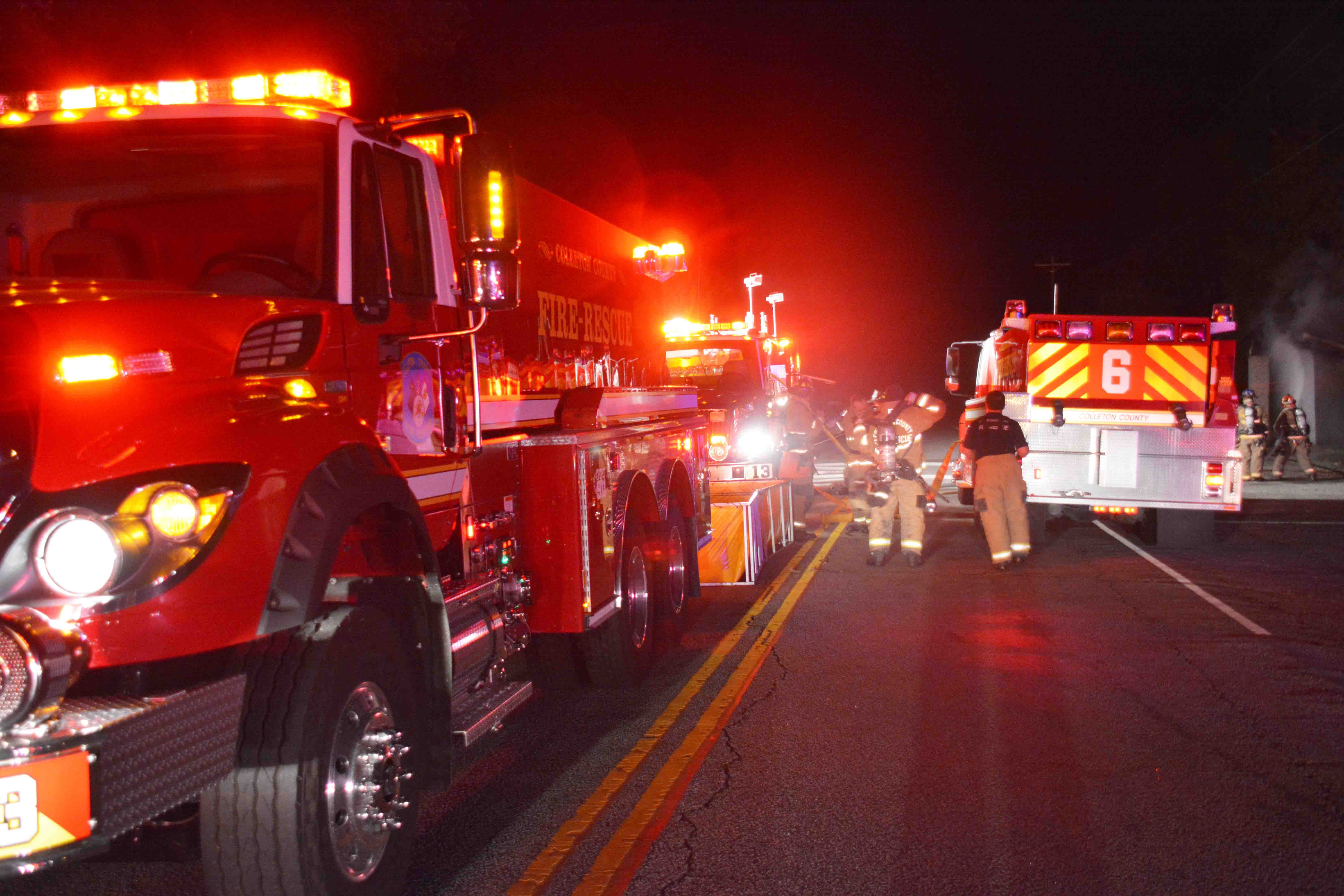 Power lines running near the building were burned in half. They fell along the roadway blocking access to the building. Firefighters used a deckgun from Engine 13 and large capacity handlines to protect the adjacent nightclub and battle the blaze from the street until SCE&G arrived to cut the power to the lines. Hendersonville Highway was closed between Jonesville Ave and Lowcountry Hwy. (US Hwy 21). Sheriff's Deputies rerouted traffic for over three hours. Once the power lines were made safe, Firefighters used multiple handlines to extinguish the remains of the building. Crews quickly knocked down most of the remaining fire, but spent two hours removing the tin roof and debris to extinguish the smoldering coals. Water supply was conducted with a Tender Shuttle. The building was completely destroyed, but firefighters kept the fire from damaging the nightclub which sits 30 feet away. The SLED Arson Unit has been contacted to assist in determining a cause of the fire. Anyone with information regarding the cause should contact the SLED Arson Hotline at 800-922-7766, the Colleton County Sheriff's Office at 843-549-2211 or Fire-Rescue Headquarters 843-539-1960.
Engine 8, Engine 13, Tender 1, Tender 2, Tender 6, Tender 8, Tender 12, Tender 13, Tender 22, Tender 25, Tender 27, Medic 6, Medic 13, Battalion 1 and Car 118 responded. Battalion Chief Ben Heape served as Incident Commander.