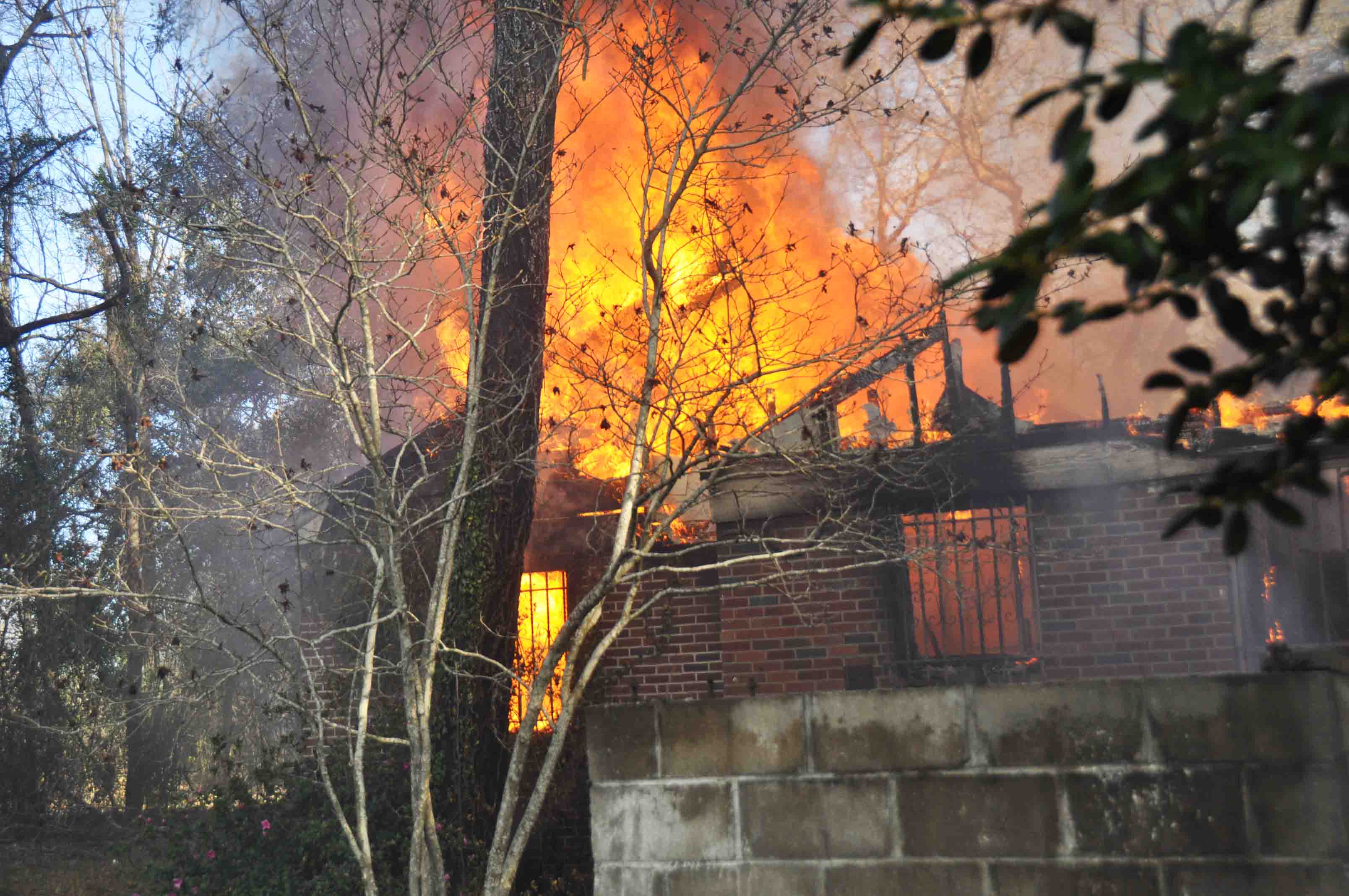 07/March/2013 – Structure Fire – "A" and "B" Shifts
Incident # 13-01181 – A mid morning structure fire destroyed an approximately 2800 square foot home, a small pickup truck and a workshop at 3194 Ritter Road in the Catholic Hill Community. The fire was reported at 07:53 Thursday 07-March. A Sheriff's Deputy arrived on the scene within minutes of the dispatch, reporting the flames where already through the roof. Firefighters arrived a short time later, deploying multiple 2-1/2 and 1-3/4 handlines to combat the fire. Crewmembers were surprised at how rapidly the fire spread through the building. Firefighters initiated a defensive attack and had to contend with security bars on all of the windows and doors. A K-12 saw was used to remove the bars, allowing access/safe exits from the structure. It took over an hour to bring the fire under control. Water supply was conducted with a Tender Shuttle. Engine 2 set up a water point on a nearby bridge to refill tenders.
During the investigation, it was found that the meter box had been hardwired.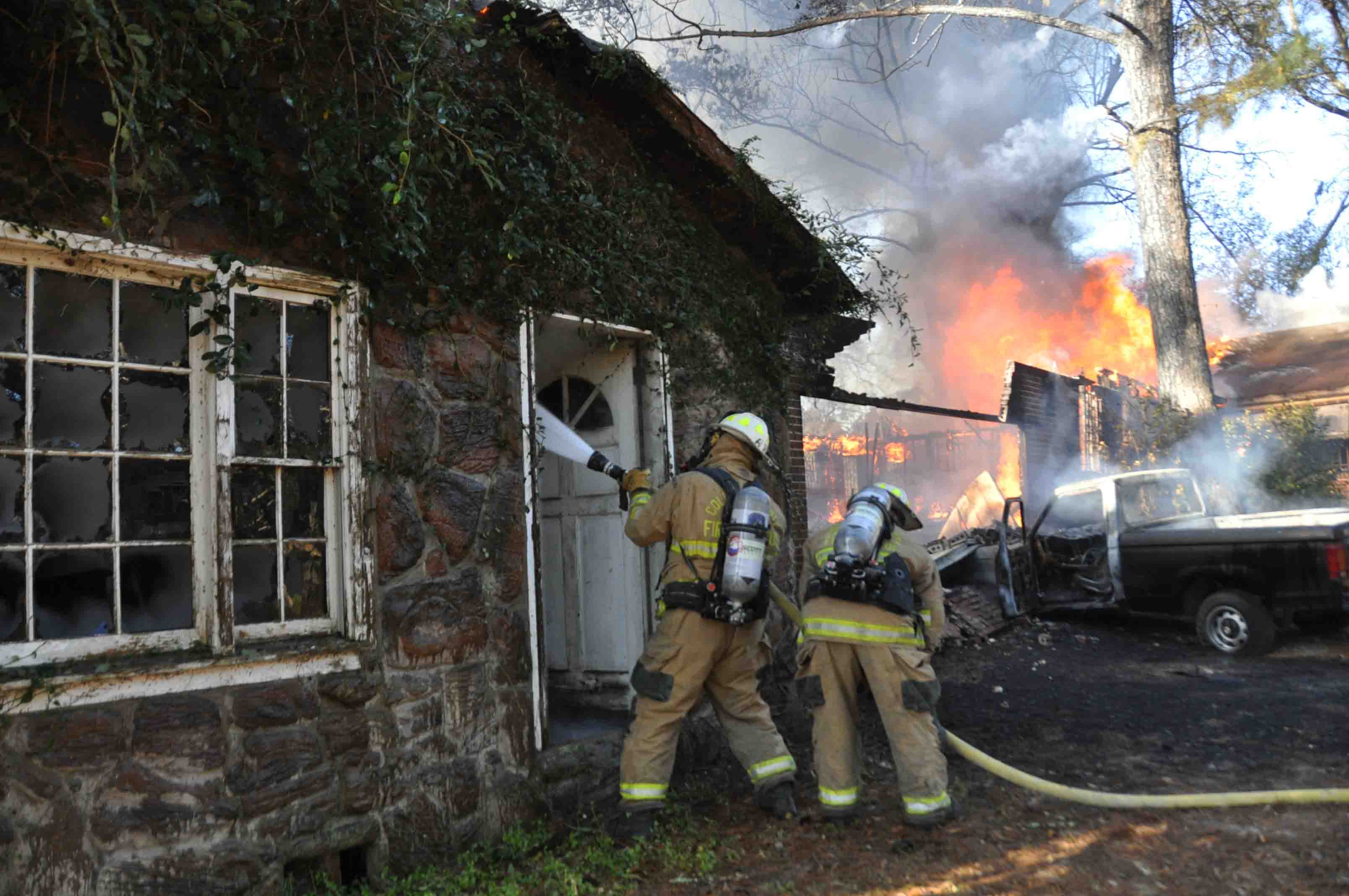 A direct short at the meter box apparently caused multiple electrical fires within the home, which was evident at the outlets. This accounted for the rapid spread of the fire. There was one occupant at the home and he was able to safely exit when he discovered the fire. Fire units were on the scene for seven hours.
Engine 1, Engine 2, Engine 6, Tender 1, Tender 2, Tender 6, Tender 8, Tender 12, Tender 22, Tender 25, Tender 27, Medic 6, Battalion 1, Car 107, Car 110 and Car 118 responded. Battalion Chief Scott Feather served as Incident Commander.
Photos by Harold Buzzell