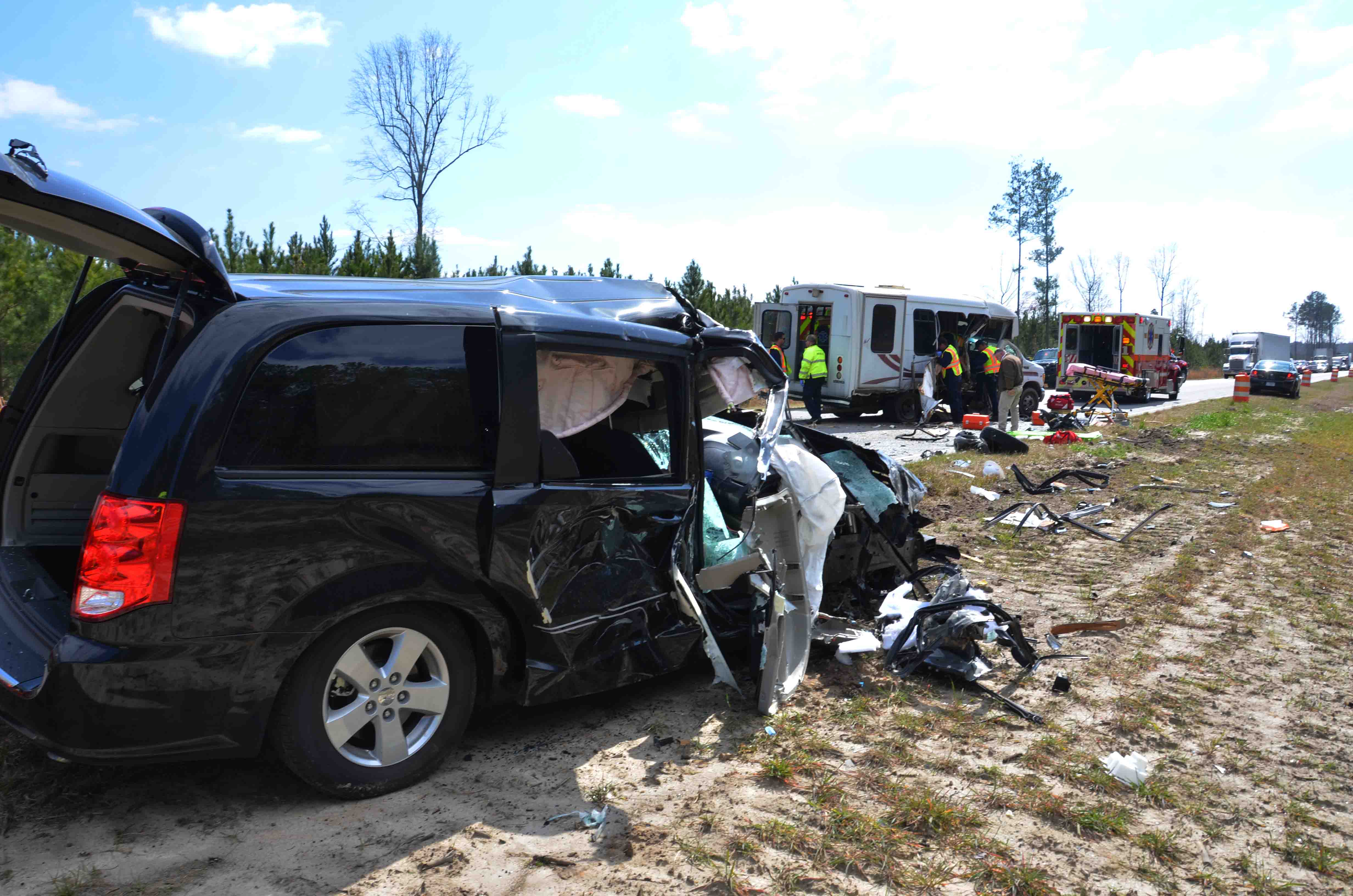 06/March/2013 – MCI MVC with Air Evacuation – "A" Shift
Incident # 13-01169 – A two vehicle, near head-on collision on ACE Basin Parkway (US Highway 17) injured nine people Wednesday afternoon 06-March. The accident site was located approximately two miles south of the Green Pond Community (SC Hwy 303). At approximately 13:31, a north bound Dodge mini-van crossed the center line into the southbound lane on a two lane, straight stretch of the highway. The mini-van entered the path of a small southbound bus carrying seven elderly women. The bus belonged to the Colleton Council on Aging located in Walterboro. The bus driver took evasive action avoiding a direct head-on collision, but the mini-van impacted the right fender ripping 2/3s of the passenger side from the van. Both vehicles received extensive damage in the crash with a portion of the mini-vans roof being torn off. The vehicles and the debris field completely blocked both lanes of ACE Basin Parkway. Medic 6 and Engine 6 arrived within minutes declaring a mass casualty incident. Five additional ambulances, four Paramedic First Response Units and a medical helicopter were assigned to the incident.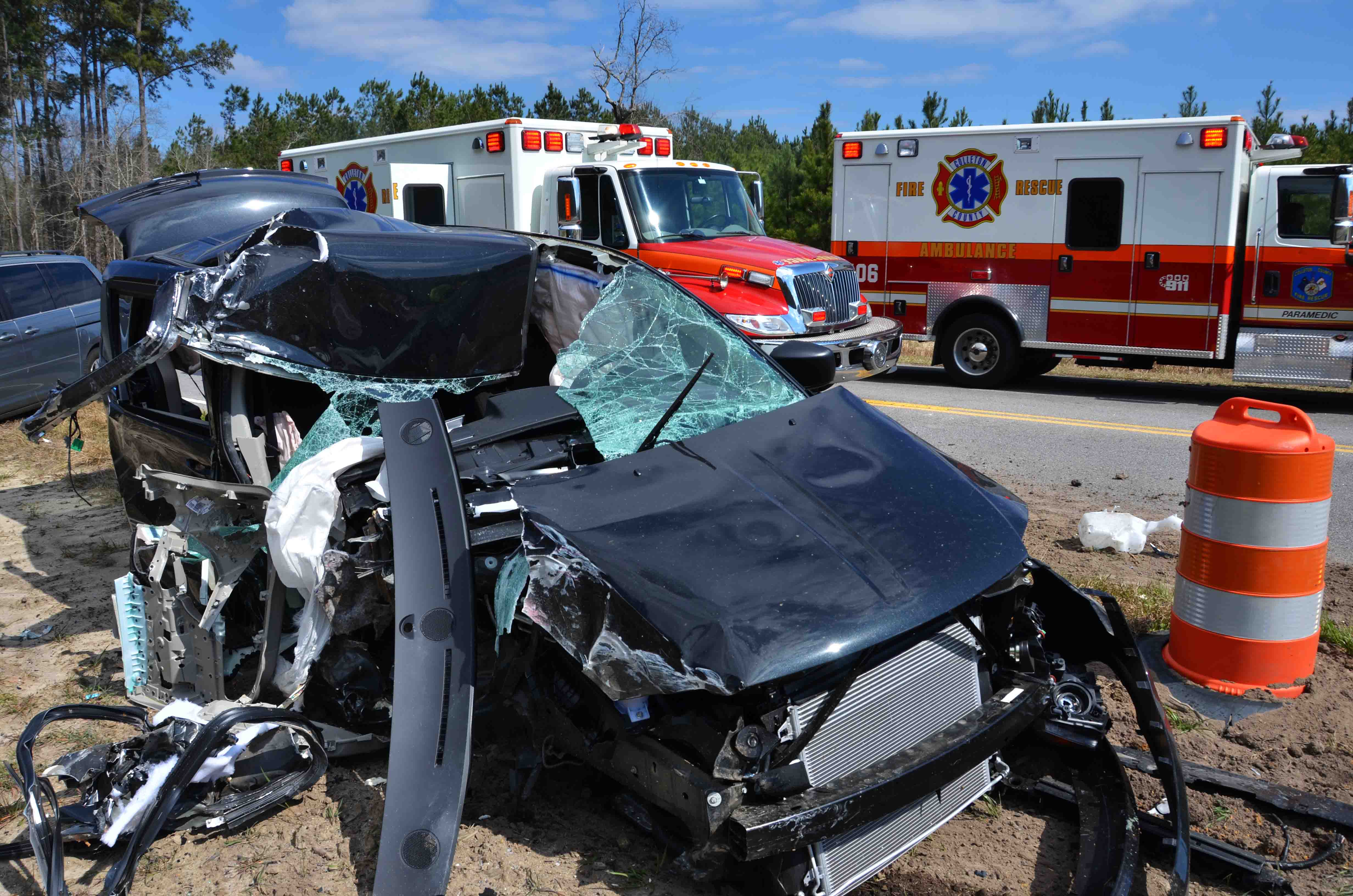 No one was trapped in the wreckage. The passengers on the bus ranged in age from 73 to 95 years old and suffered a variety of multiple traumatic injuries. Firefighter-Paramedics triaged and treated all of the patients at the scene. One patient was flown from the scene by LifeNet 4 to the Trauma Center at MUSC in Charleston. The remaining eight patients were transported by Fire-Rescue to Colleton Medical Center in Walterboro. Colleton Medical Center treated and stabilized the remaining patients. Additional staff and physicians responded to the ED to assist with the influx of injured patients. Two of those patients were later transferred with life threatening problems by the LifeNet 3 and LifeNet 4 medical helicopters to the Trauma Center at MUSC. LifeNet 7 also responded to the ED, but was not needed. The accident completely blocked the road for over an hour causing the traffic to back up for approximately six miles in both directions. The SC Highway Patrol is investigating the crash.
Engine 2, Engine 6, Brush 6, Medic 1, Medic 6, Medic 9, Medic 19, Medic 102, Medic 106, Car 105, Car 110, Car 107 and Battalion 1 responded. Deputy Chief Greene and Asst. Chief Stallings served as Incident Command.