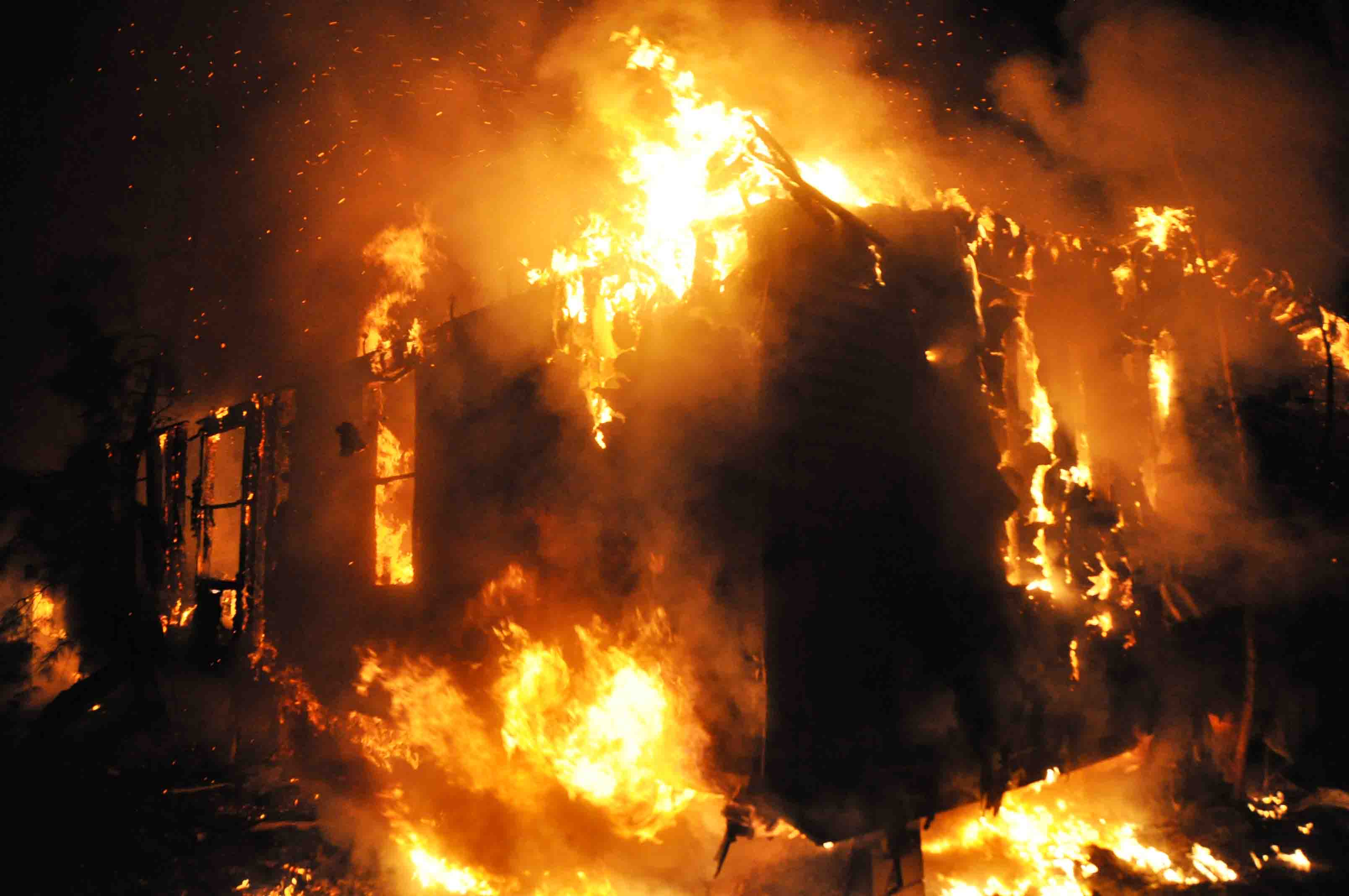 02-March-2013 – Structure Fire – "B" Shift
Incident # 13-01091 – At 03:59, Saturday morning 02-March, 9-1-1 received a report of a house on fire at 45 Leroys Place off of Can City Road. Engine 26 arrived to remote area, approximately seven minutes later to find the doublewide mobile fully involved. The roof, the back wall and most of the floor had already collapsed. The neighbors advised the homeowner was out of town. Engine 26 deployed one 2-1/2 handline and two 1-3/4 handlines to combat the fire. Firefighters worked for approximately 35 minutes to bring the fire under control. Units remained on the scene for three hours performing overhaul in freezing temperatures, causing ice to form on their protective clothing. A preliminary investigation indicated the fire started in the area of the breaker box. The home and contents were completely destroyed.
Engine 26, Engine 19, Tender 19, Tender 26, Tender 27, Medic 26, Battalion 1, Car 12 and Car 107 responded. Firefighter-EMT Brian Eadon served as Incident Commander.