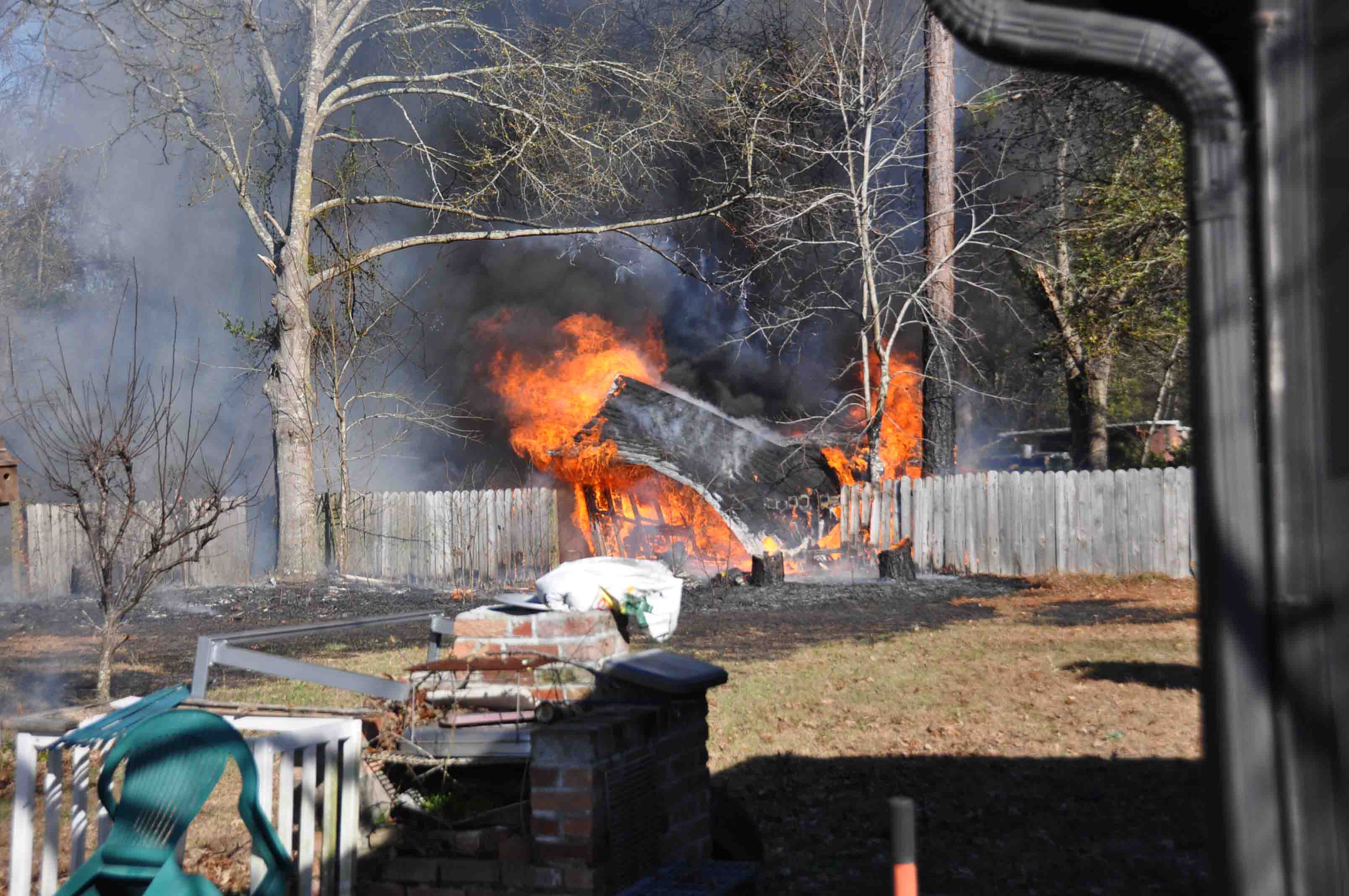 16/January/2013 – Structure & Grass Fire – "C" Shift
Incident # 13-00283 – A rapidly moving grass fire, quickly escalated to a structure fire in the 500 block of Estates Drive Wednesday afternoon 16-January. At 13:56, 9-1-1 Operators received a report of a grass fire behind 580 Estates Drive. Within minutes of the initial dispatch, the resident called back to report the house was on fire and hung up the telephone. A structural assignment was added to the incident. Engine 19 arrived two minutes later to find a 12 x 12 storage building fully involved, a wooden fence burning, three back yards on fire with a second storage building in an neighboring yard showing light smoke. Engine 19 deployed two 1-3/4 handlines to protect exposures and combat the storage building fire. Engine 26 deployed one 1-3/4 handline and a booster line from several houses south of the incident location. Tender 26 also used a booster line for use on the grass fire. The fire started from an unattended burn barrel behind one of the homes, which ignited the grass yard. Moderate winds spread the fire to the small structures, fence and articles on the adjoining property.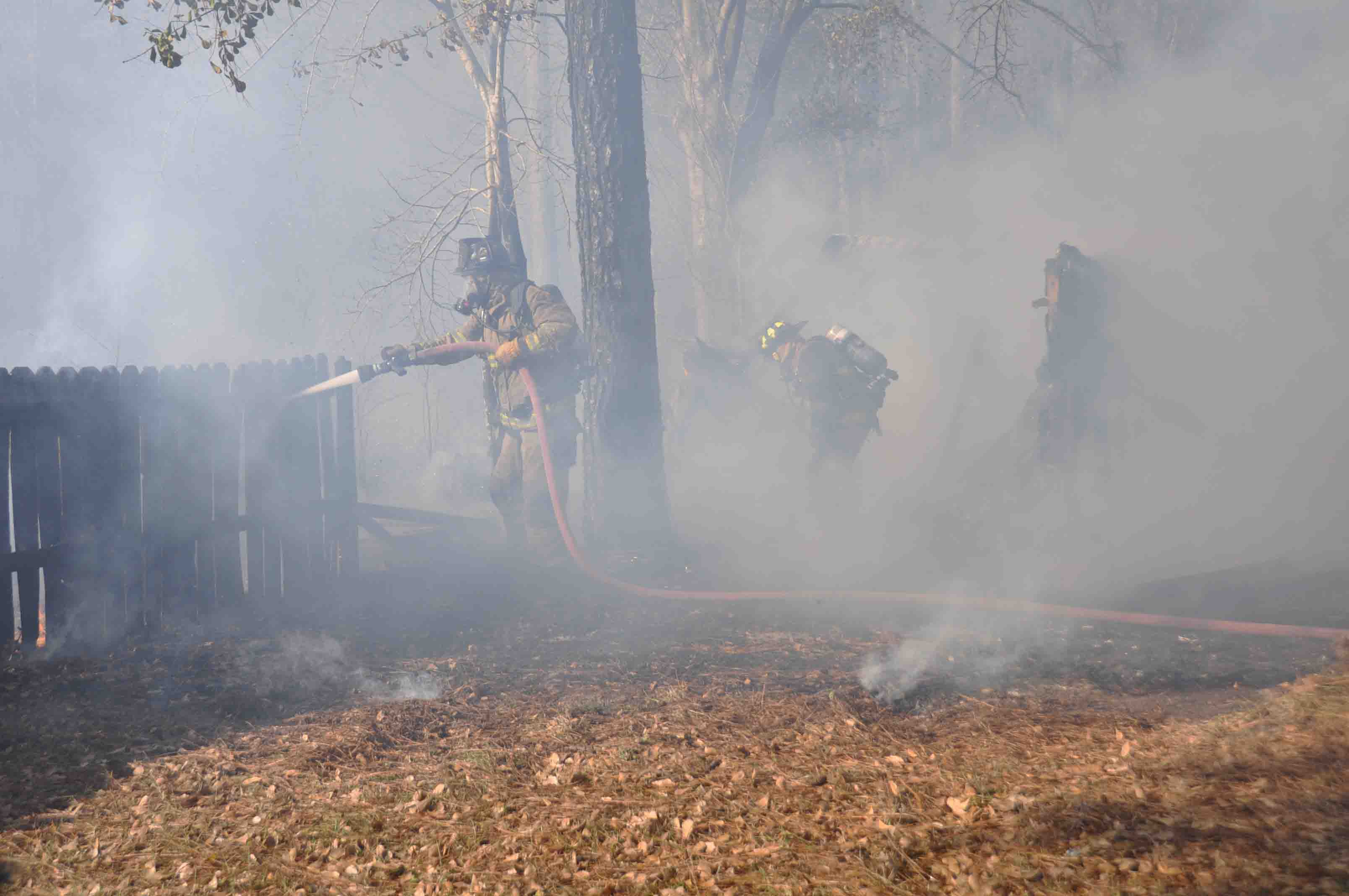 The fire also spread into the wooded area behind the homes. Crews requested a tractor from the Forestry Commission. Fire units were on the scene for 1-1/2 hours and the Forestry tractor cut a line around the woods fire. Firefighters kept the flames from reaching the homes. One storage building was destroyed, the wooden fence suffered heavy damage and the second storage building only received minor damage.
Engine 1, Engine 19, Engine 26, Tender 1, Tender 5, Tender 19, Tender 26, Tender 27, Medic 19, Medic 26, Battalion 1, Car 12, Car 119 responded. Battalion Chief Dan Barb served as Incident Commander.
Photos by Harold Buzzell