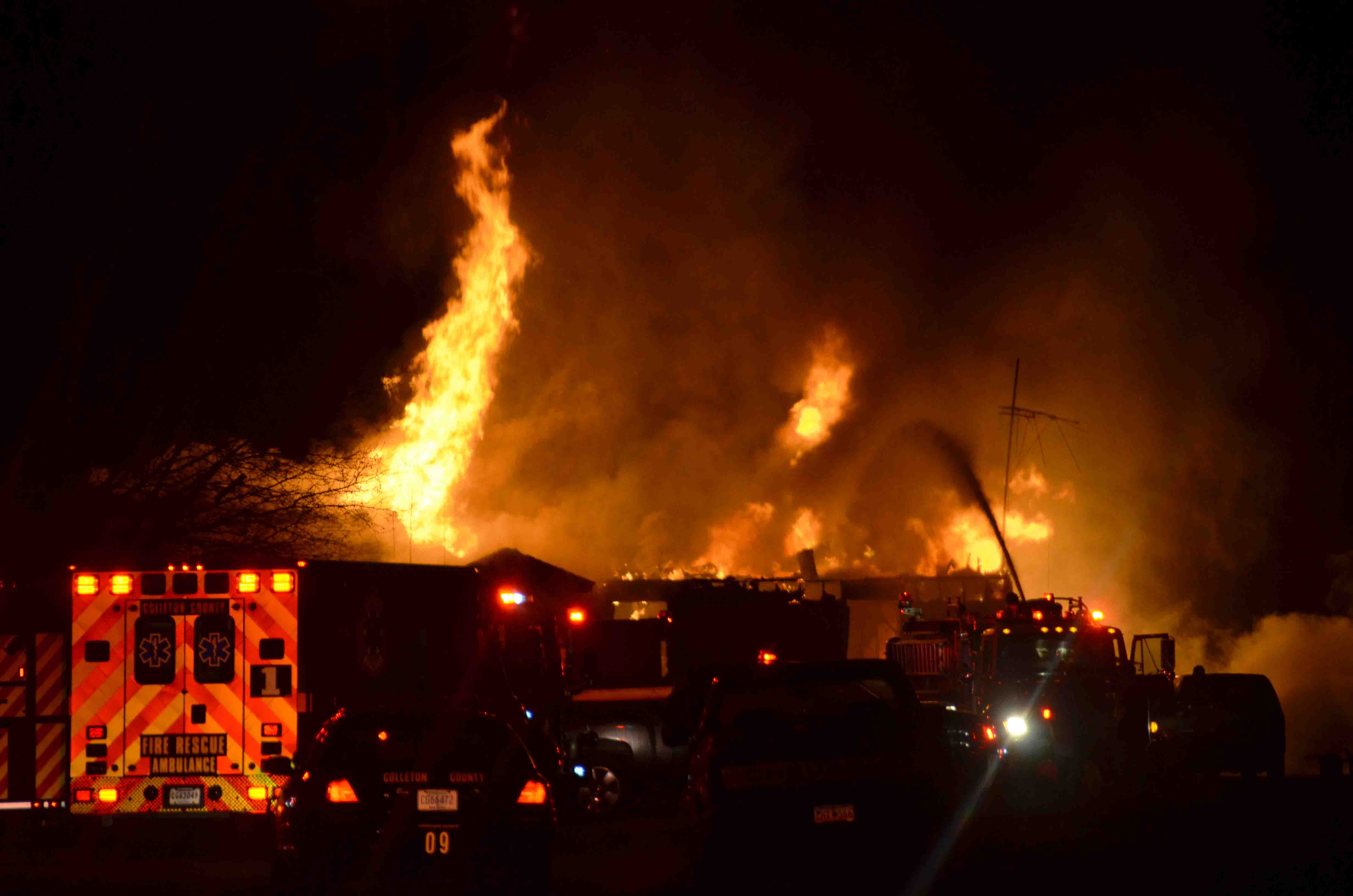 14/January/2013 – Structure Fire – "A" Shift
Incident # 13-00255 – A single family dwelling was heavily damaged in a late night fire at 1447 Black Creek Road in the Hendersonville Community Monday evening 14-Janaury. At 23:12, 9-1-1 Operators received several calls reporting flames coming from the residence. The home is located well off of the road down a long dirt driveway. Engine 8 arrived seven minutes later to find the single story home approximately 60% involved with flames extending 40 feet above the structure. Crews initially used a deck gun to knock down the fire and deployed one 2-1/2 handline and two 1-3/4 handlines. A second alarm was issued shortly after arrival. Firefighters made an exterior attack until they knocked down the heavy fire and were able to enter the structure. Firefighters spent approximately 35 minutes bringing the fire under control and were on the scene for 3-1/2 hours. They were able to stop the fire at the attached garage/work shop which suffered only slight damage, saving all of the items in the shop. The remainder of the home suffered heavy damage.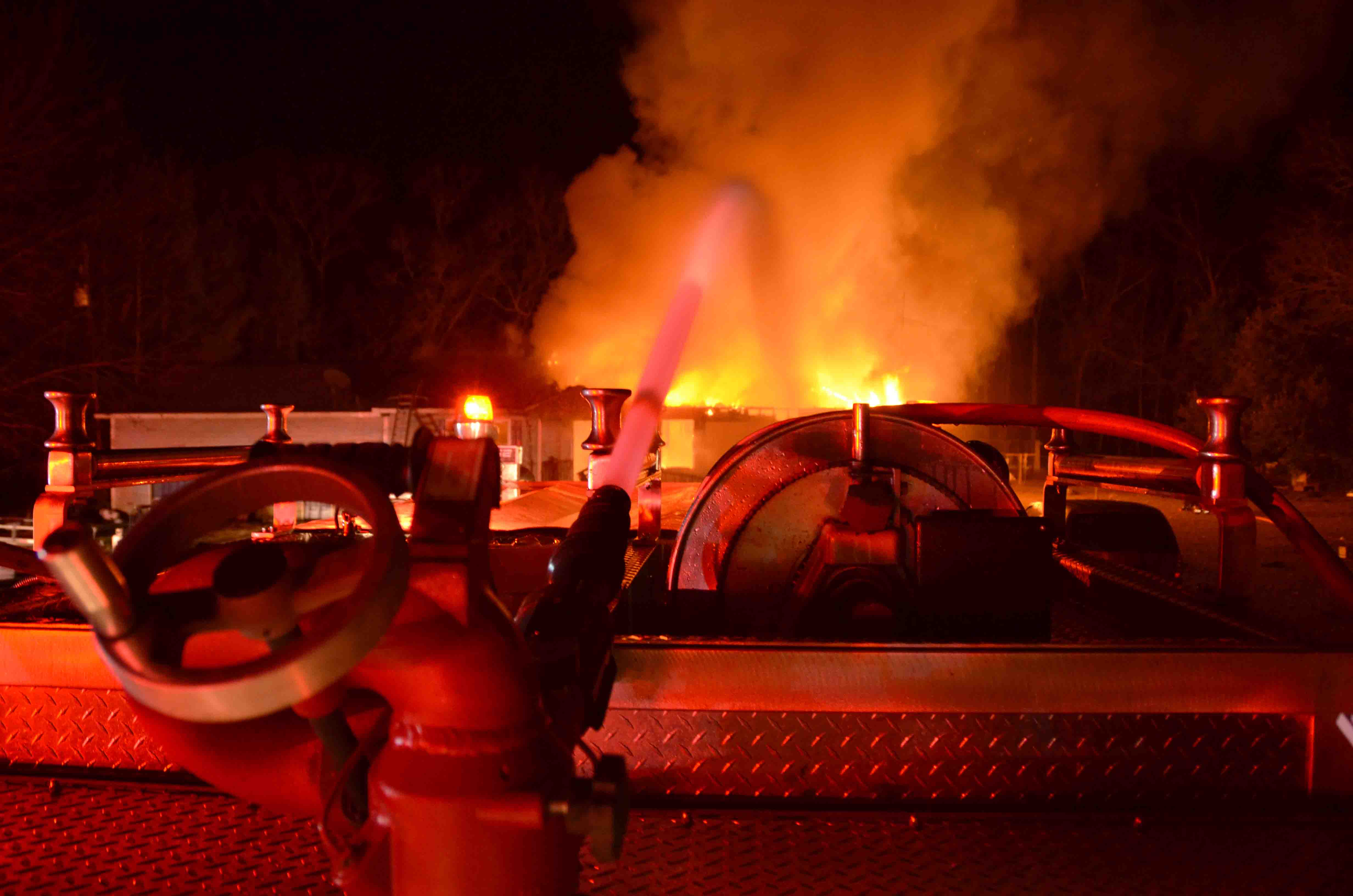 Water supply was conducted with a Tender Shuttle, with Tenders refilling from a pressurized hydrant approximately a mile from the scene. No one was at home when the fire occurred. The Charleston Chapter of the American Red Cross is assisting the family. The Sheriff's Office and SLED Fire Investigators are assisting with the fire investigation.
Engine 1, Engine 8, Tender 1, Tender 2, Tender 8, Tender 13, Tender 19, Tender 22, Tender 25, Tender 27, Medic 1, Battalion 1, Car 12, Car 105 and Car 118 responded. Battalion Chief Scott Feather served as Incident Commander.