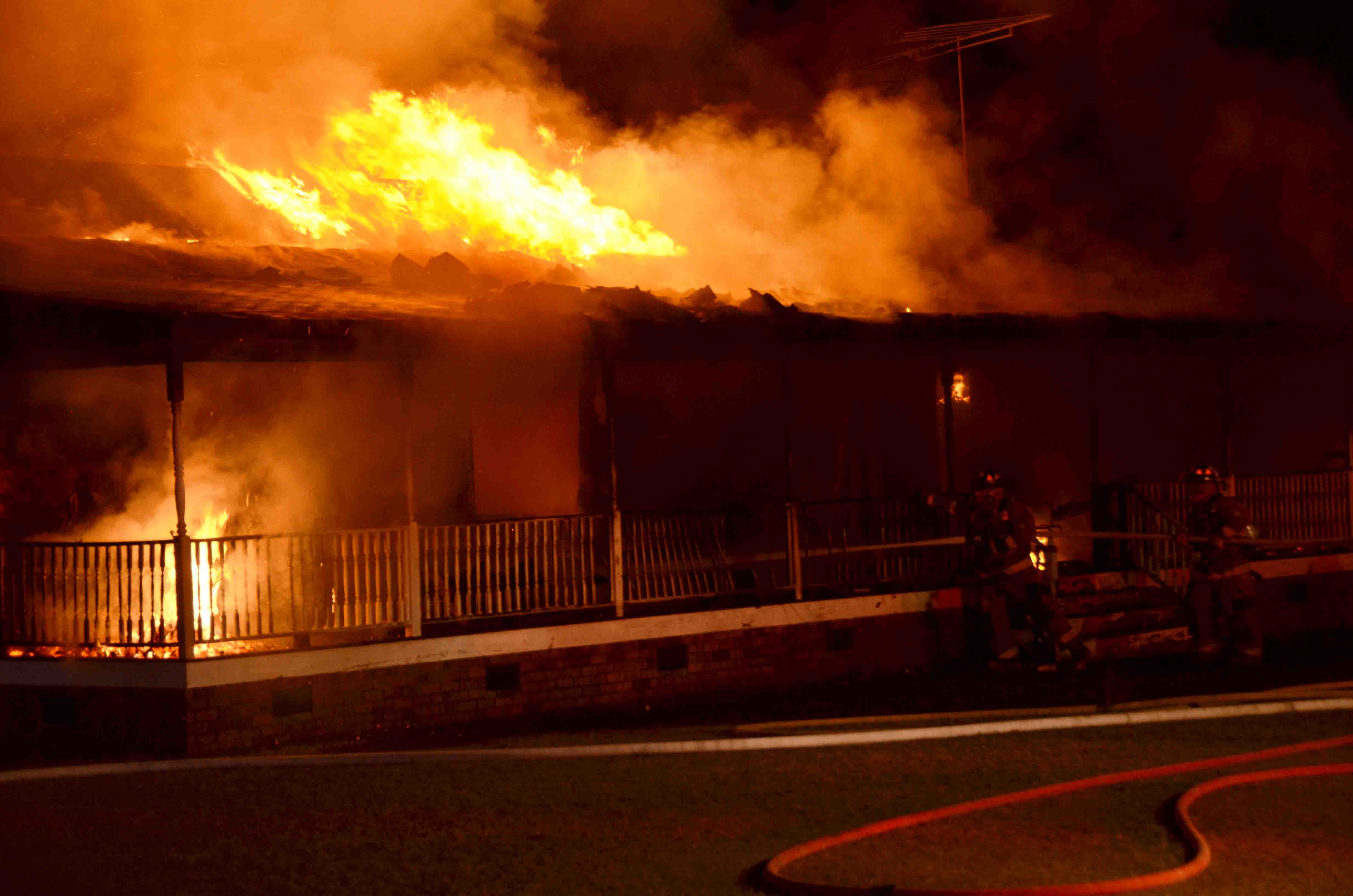 26/December/2012 – Structure Fire (2 Alarms) – "C" Shift
Incident # 12-07033 - A west Walterboro family lost their home in a late night fire Wednesday evening 26-December. At 23:06, 9-1-1 received a report of the burning structure at 1054 Jones Swamp Road. The caller advised one person and several dogs were still in the house. Fire-Rescue arrived six minutes later to find the single story ranch style home approximately 60% involved. All occupants were out of the building and accounted for. The homeowner had retrieved all of the canines. Firefighters deployed one 2-1/2" handline and three 1-3/4" handlines to combat the fire which was spreading fast throughout the structure. 20 to 30 mph winds hampered the firefighting effort, lessening the reach of water streams and fueling the fire. A second alarm was issued shortly after arrival. An adult male suffered first and second degree burns to his arms and hands as well as smoke inhalation. A 12 year old boy also suffered smoke inhalation. Both patients were treated at the scene by Firefighter-Paramedics and then transported by Medic 1 to Colleton Medical Center.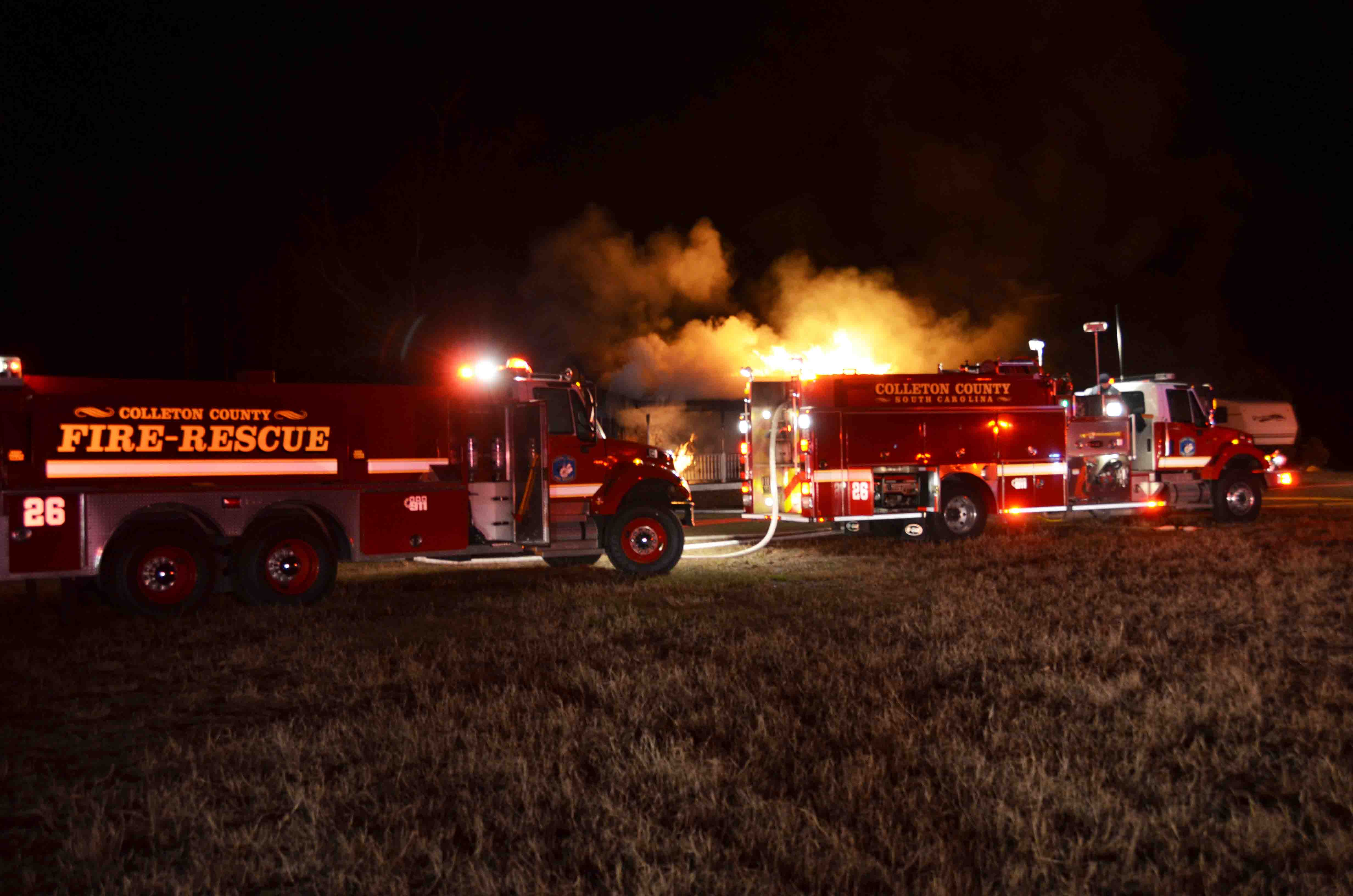 Firefighters worked for nearly 40 minutes to control the fire and were on the scene for four hours. The home suffered heavy damage, but several rooms were salvaged allowing some personal items to be saved. The Charleston Chapter of the American Red Cross is assisting the family. The cause of the fire is under investigation.
Engine 1, Engine 26, Tender 1, Tender 4, Tender 8, Tender 18, Tender 19, Tender 26, Tender 27, Medic 1, Medic 19, Medic 26, Battalion 1, Car 105, Car 109 and Car 118 responded. Deputy Chief David Greene served as Incident Commander.