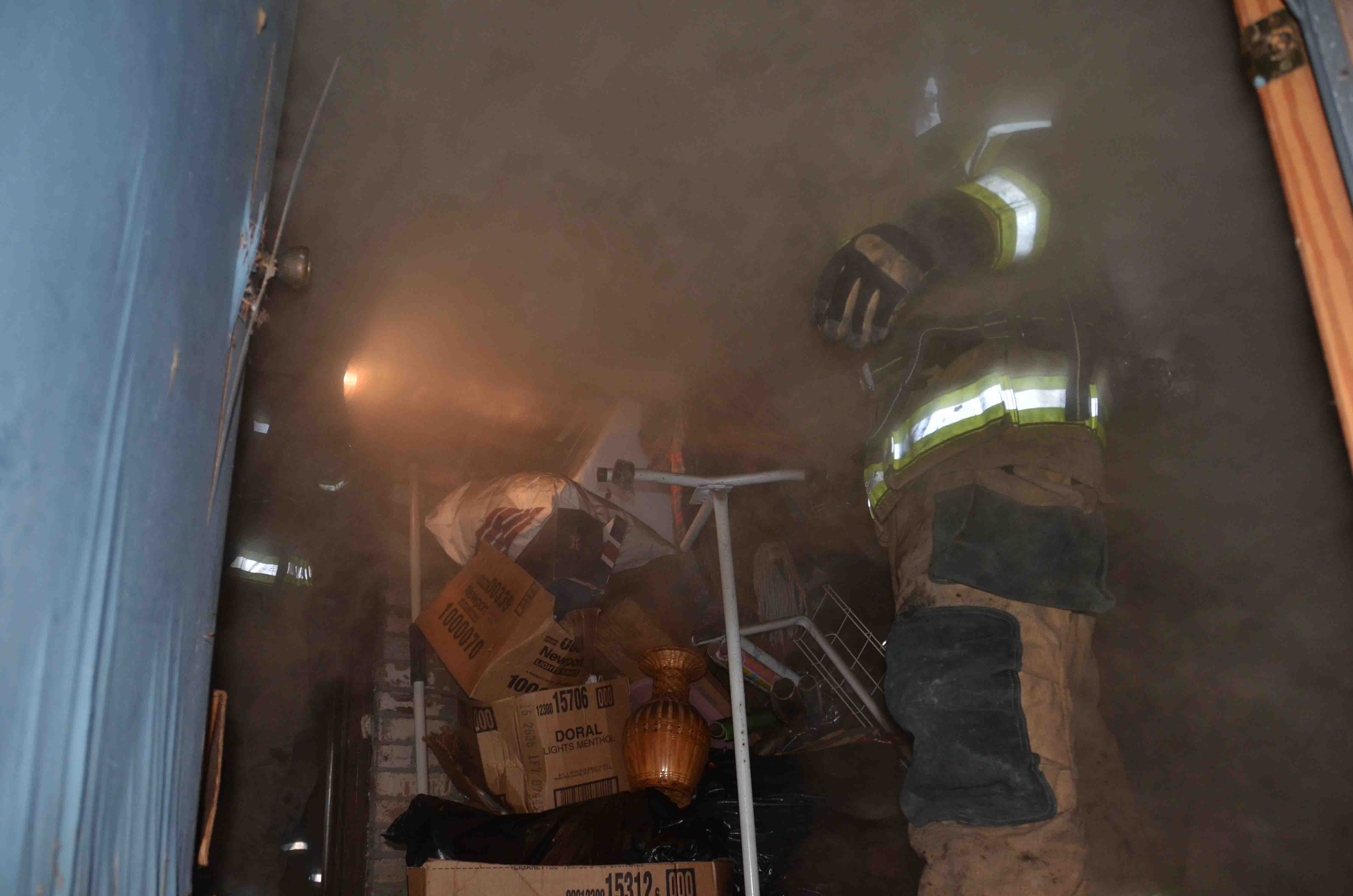 05/Sept/2012 – Structure Fire – "B" Shift
Incident # 12-04905 - A fire in a home at 159 Knights Ave heavily damaged the structure Wednesday evening 5-Spetember. At 22:21, 9-1-1 was notified of smoke and flames coming from the single family dwelling located on the corner of Knights and Rose Ave in the Lakeshore Subdivision. Engine 19 arrived four minutes later to find heavy smoke conditions with flames coming from the windows in the front of the structure. Firefighters deployed one 1-3/4 handline and entered the building through the front door. They were able to quickly knock down the fire saving the building, but the living room, kitchen and hall suffered heavy damage. Crews stop the fire before it spread through the attic. The bedrooms and a converted garage had light smoke and heat damage. They contained salvageable items. Firefighters were on the scene for three hours. There were no injuries reported and cause of the fire is under investigation.
Engine 5, Engine 19, Tender 5, Tender 19, Tender 26, Tender 27, Medic 19, Battalion 1, Car 12 and Car 118 responded. Battalion Chief Scott Feather served as Incident Commander.