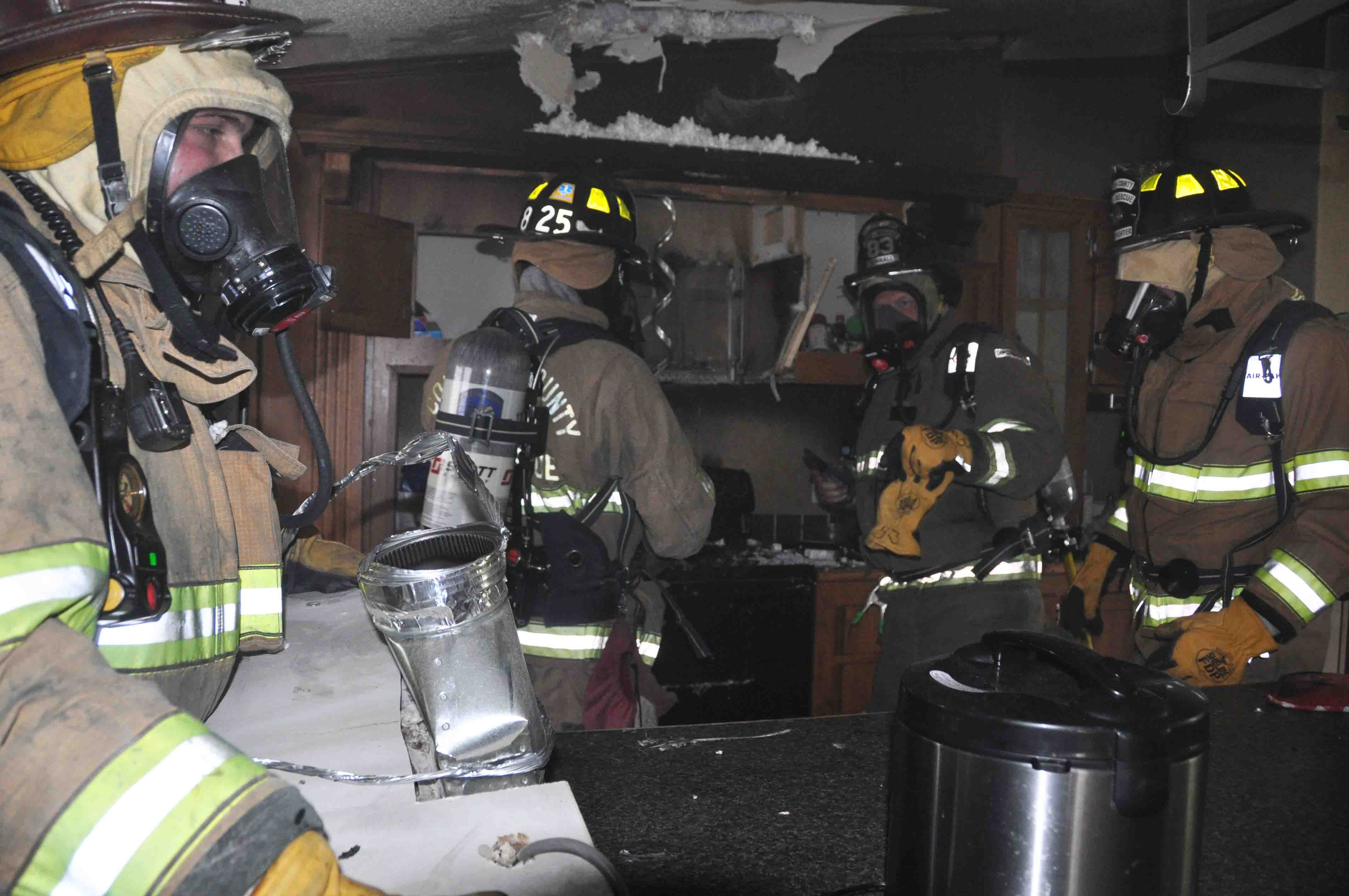 10/August/2012 – Structure Fire – "C" Shift
Incident # 12-04379 – A kitchen fire cause moderate damage to a mobile home located at 108 Pintail Lane Friday afternoon 10-August at 14:04. A teenager at the home advised she was cooking and apparently left a pot of grease on the stove. The fire spread to the cabinets and wall behind the stove. The teenager was alerted to the fire by the home's smoke alarms and was able to notify 9-1-1 quickly. Engine 26 arrived five minutes later, finding moderate smoke conditions from the doublewide mobile home. They deployed two 1-3/4 handlines. Firefighters quickly knocked down the fire which was contained to the kitchen. The remainder of the home suffered smoke damage. Firefighters remained on the scene for an hour performing overhaul. No one was injured during the incident.
Engine 1, Engine 26, Tender 1, Tender 19, Tender 26, Tender 27, Medic 19, Medic 26, Battalion 1, Car 12, Car 107, Car 111 and Car 118 responded. Assistant Chief Marty Stallings served as Incident Commander.