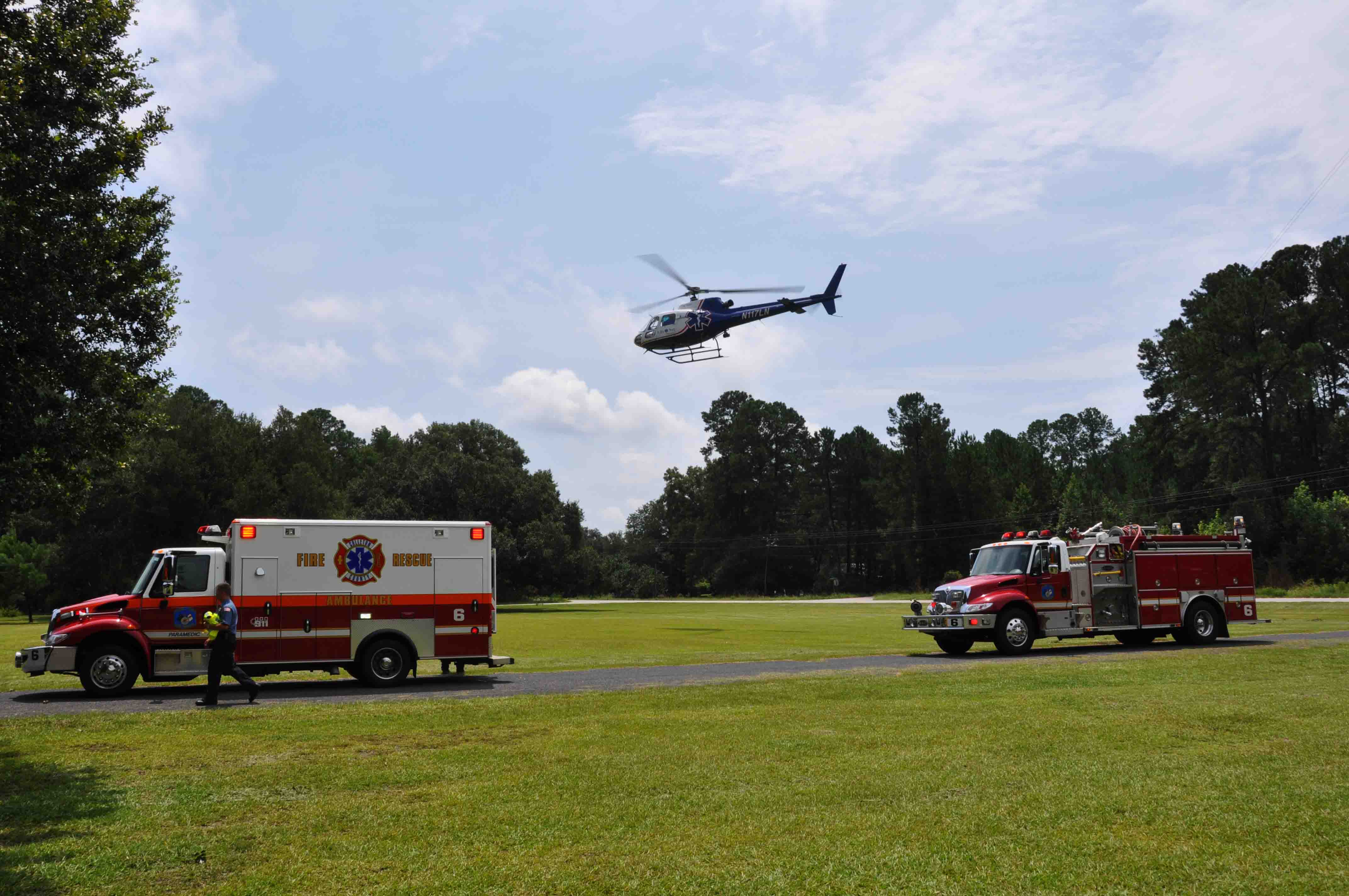 03/August/2012 – MVC with Air Evacuation – "B" Shift
Incident # 12-04236 – A 41 year old man was critically injured in a single vehicle accident on Charleston Highway west of Jacksonboro Road Friday morning 03-August. At 11:34 during a thunderstorm, an eastbound wheelchair van was approaching a curve on Charleston Highway near the Bethel Cemetery, when a medium sized oak tree fell into the roadway. The driver of the van stated he did not have time to react and the large upper limbs of the tree crushed the front of the van, as well as the passenger compartment. The van suffered heavy damage. Engine 2 arrived to find the passenger still in the vehicle. The driver, who suffered non-life threatening injuries was ambulatory outside of the vehicle. A local American Heritage private ambulance also stopped to render aid. The tree completely blocked both lanes of Charleston Highway. Engine 6 and Medic 6 arrived a few minutes later. The passenger was unconscious following the accident and was experiencing difficulty breathing. He suffered head, facial and chest trauma. Firefighter-Paramedics called for a medical helicopter.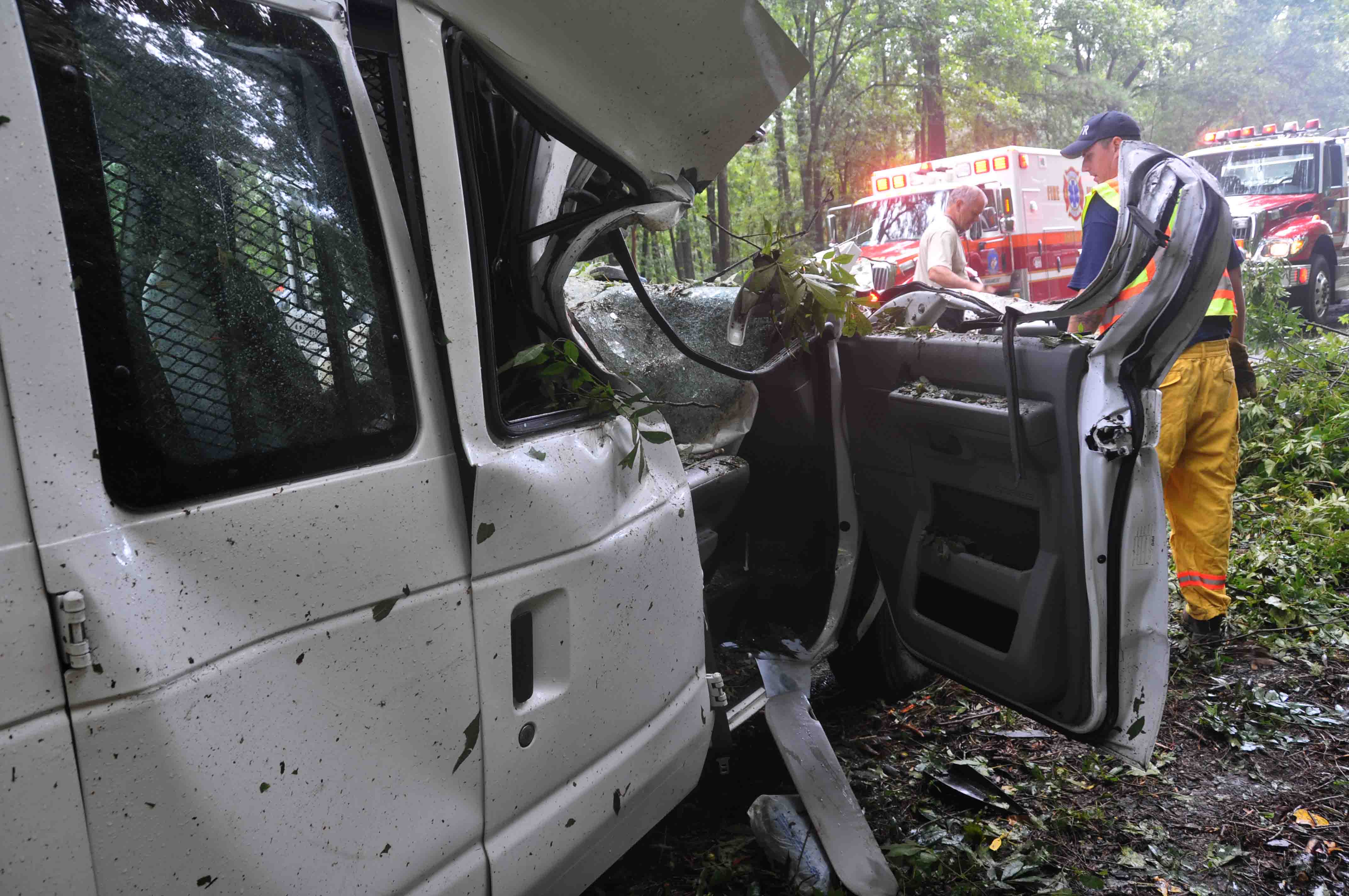 The storm had passed, allowing LifeNet 4 to fly. Medic 6's crew began treating the man, which included multiple IVs, bleeding control, suction, medications and chest decompression, which immediately improved his breathing. He was transported to the large front yard at the Jacksonboro Baptist Church two miles from the scene to meet with the helicopter. He was flown to the Trauma Center at MUSC in Charleston. The driver was bandaged at the scene, but refused transportation to the hospital. Firefighters used chain saws to cut away portions of the tree and were assisted by some civilians in removing the limbs and debris from the road so traffic could begin to flown again. The SC Highway Patrol is investigating the crash.
Engine 2, Engine 6, Medic 6, Rescue 1, Battalion 1, Car 12 and Car 110 responded. Lt. Brian Drew served as incident Commander. Firefighter Shane Weber coordinated the Landing Zone.