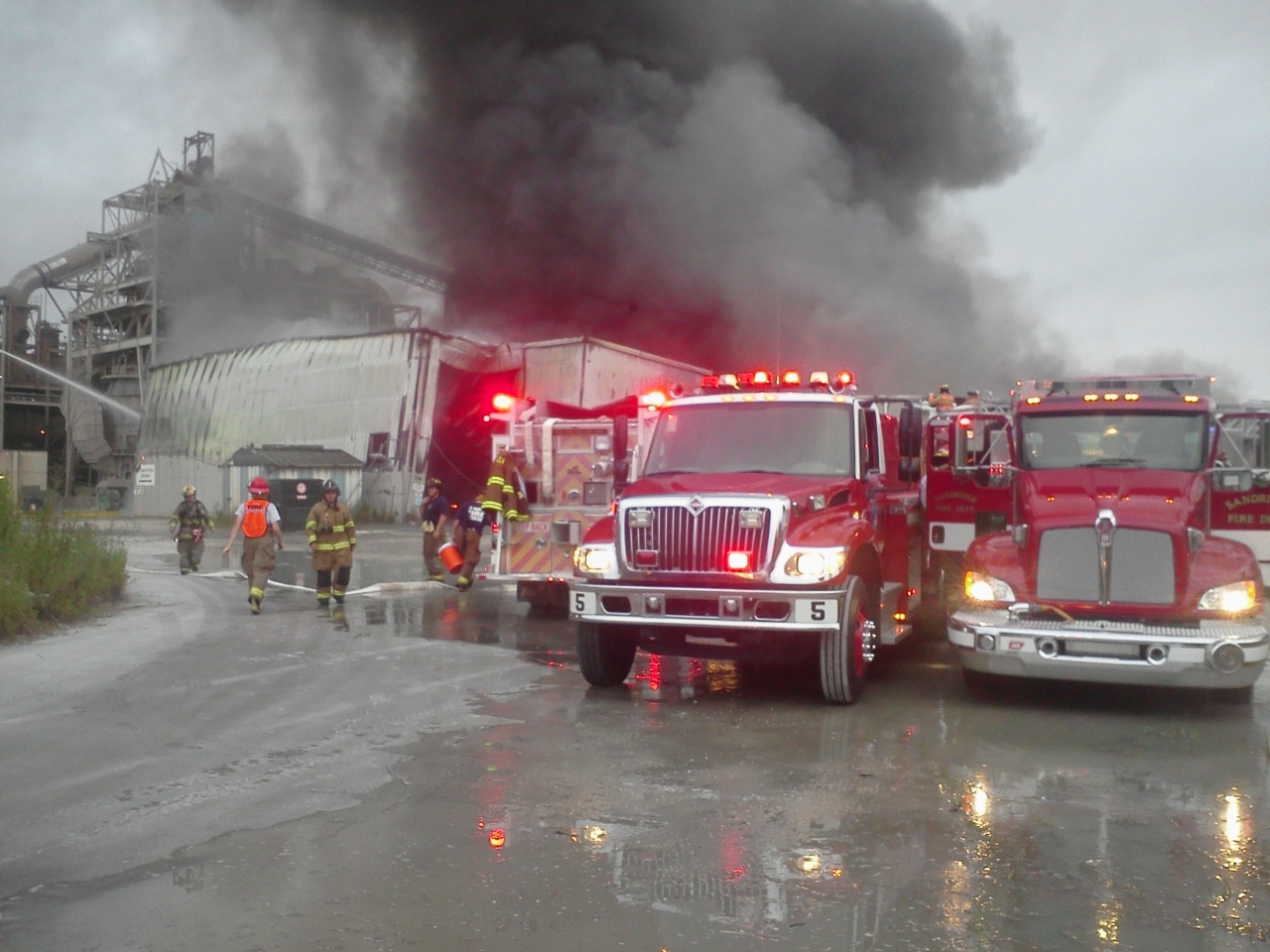 06/25/2012 – Mutual Aid Response – "A" and "B" shifts
Incident # 12-03388 – Colleton County received a request for assistance from Dorchester County with a large commercial building fire at 643 Judge Street in Harleyville at 05:48 Monday morning 25-June. The approximately 100x200, two story tall metal building was used to store alternative fuels for the furnaces at a concrete plant. The alternative fuels consisted of shredded tires, plastics and paper. Dorchester County Fire Department originally requested three Tenders to assist in the water supply operation. Colleton County Tenders 5, 26, 27 and Car 118 initially responded for the 30 minute trip to Harleyville. On arrival the large building was well involved. At 06:40, the IC requested an additional five Tenders from Colleton County. Tenders 8, 9, 18, 25 and 32 responded. The units shuttled water for the firefighting operation throughout the day. The Colleton Tenders joined units from five counties and at one point the operation had 35 Tenders shuttling water from several supply points. A pressurized hydrant was also used at the scene that was possibly connected to a private water system. On the firefighting side, several Engines, two Ladders and ground monitors were used to contain the fire and to protect exposures. Eventually a track hoe was brought in to remove a portion of the building to allow firefighters to get inside to break up the piles of stored materials.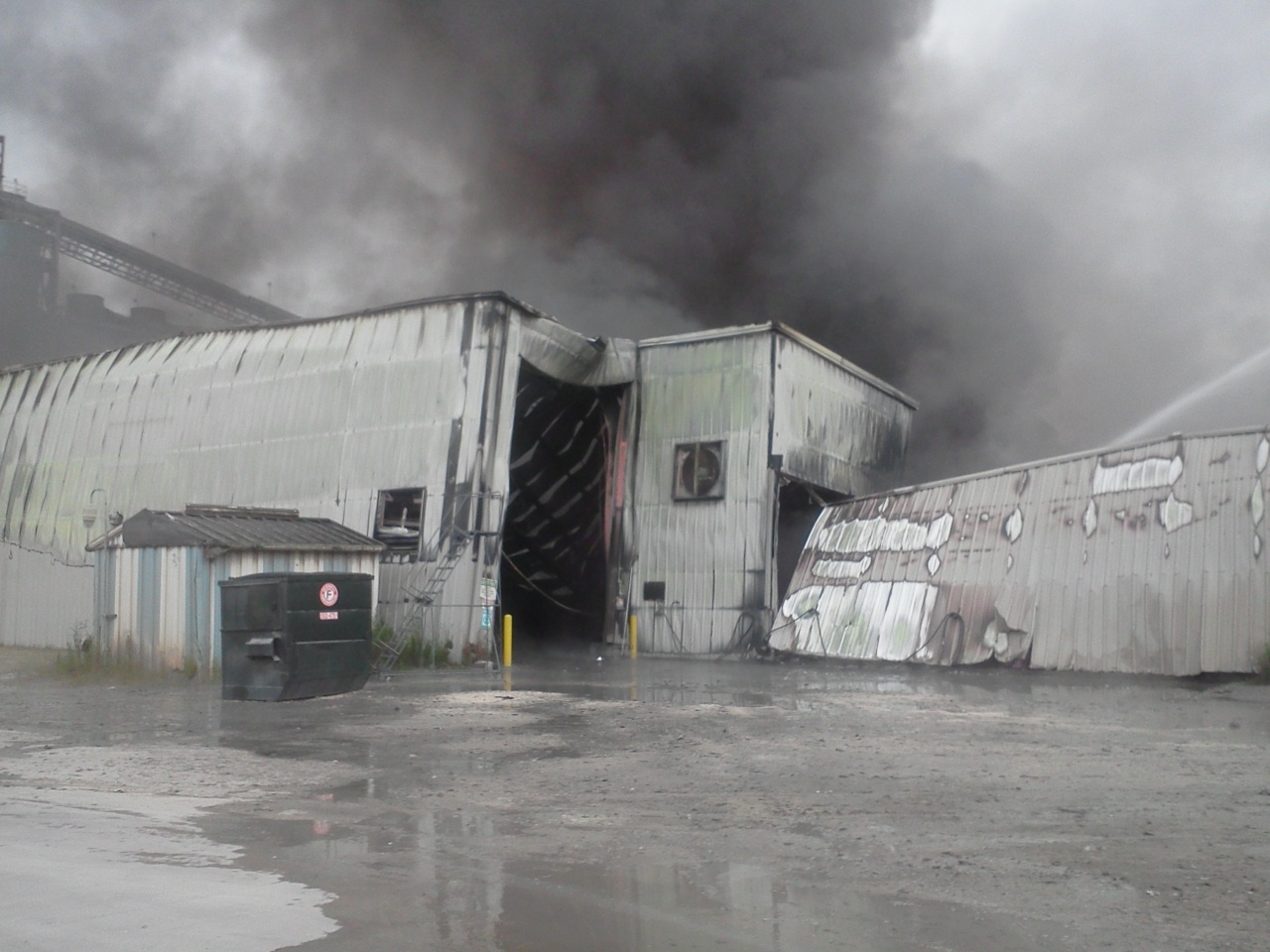 Colleton Fire units were released at 16:45 and returned to the county. Dorchester units remained at the scene throughout the night.
Tenders 5, 8, 9, 18, 25, 26, 27, 32, Squad 9 and Car 118 responded. Captain Scott Feather served as Colleton County's Liaison at the Dorchester Command Post. Units from Dorchester, Orangeburg, Berkeley, Charleston and Colleton Counties responded. Dorchester EMS, SC DHEC and the American Red Cross also responded.