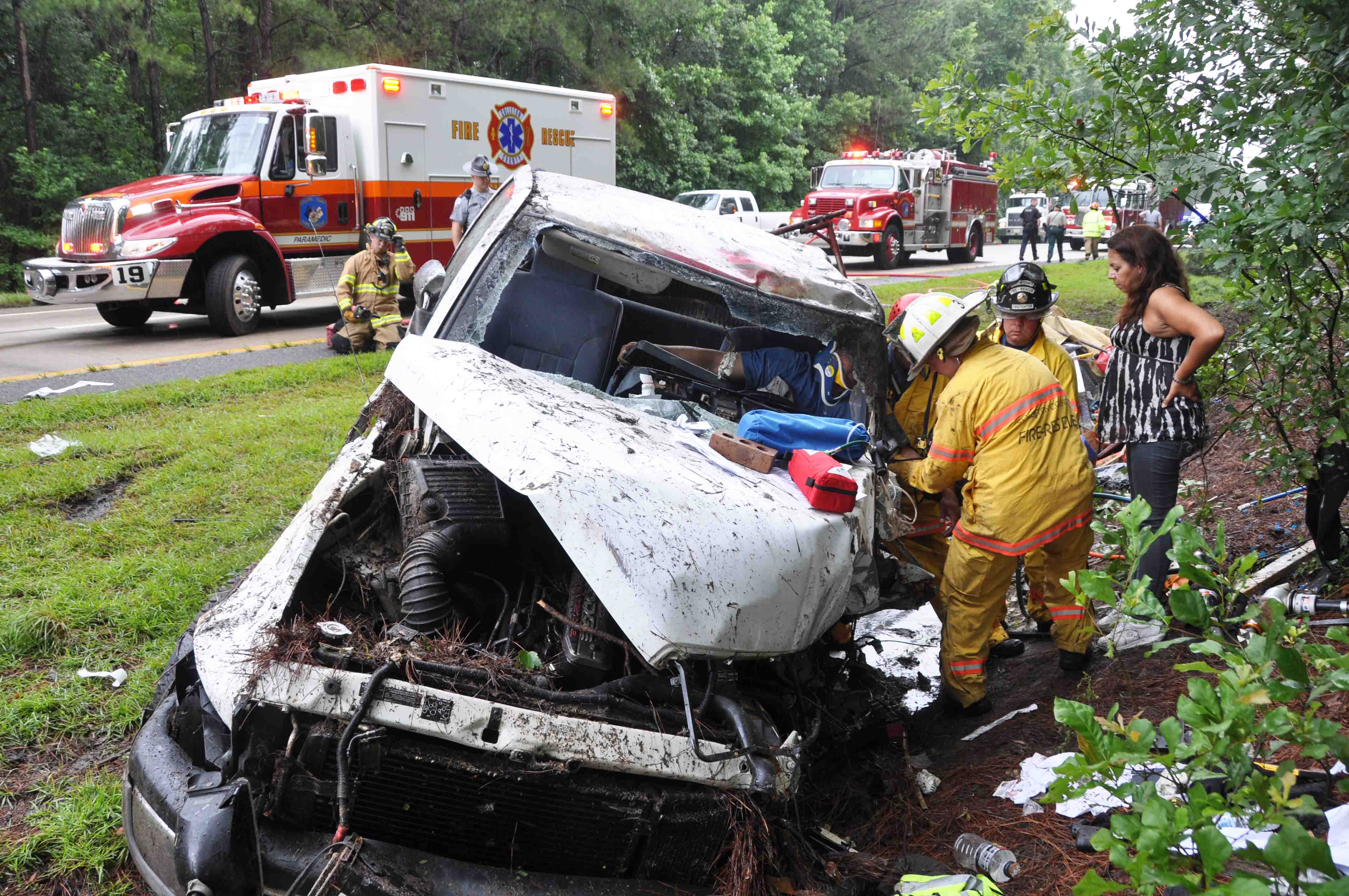 Incident # 12-03110 – A high speed MVC on I-95 trapped a West Columbia man Tuesday morning 12-June at 10:13. The accident occurred on I-95 near the 40 mile marker southbound at the Hampton County line during a heavy thunderstorm. Visibility was extremely limited delaying responding units. The full sized Dodge Pick-up Truck left the roadway at a high rate of speed, striking several trees in the median and causing heavy damage to the truck. The 25 year old male patient was trapped in the wreckage. A 31 year old male passenger also received non-life threatening injuries. A Florida nurse stopped to render aid prior to Fire-Rescue's arrival and remained on the scene to translate for the patient until he was freed. The patient spoke only Spanish. Firefighter-Paramedics stabilized the truck, then used Holmatro Rescue tools to remove the driver's door. The impact crushed the driver's side of the cab, leaving only a few inches between the steering wheel, the patient and the seat. The entire floor was pushed into the seat, with the dashboard collapsing on the patients legs. The floor and bottom of the "B" post separated from the rest of the cab. The patient's right leg was pinned under the center console and seat. Medic 1 transported the stable passenger to Colleton Medical Center.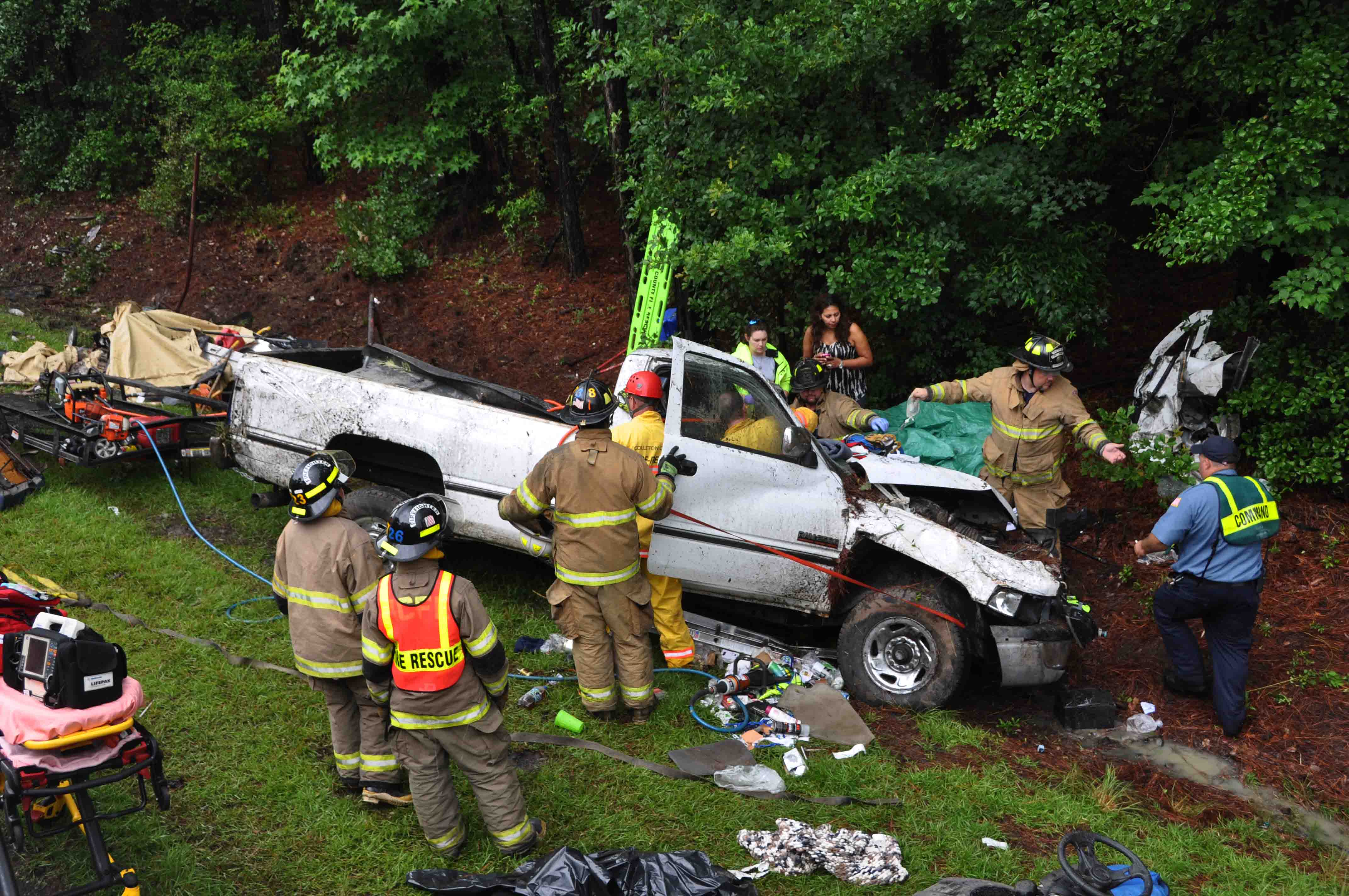 Crewmembers used spreaders, cutters and rams to displace the dash off of the driver shortly after arrival. They spent most of the next hour working to free his right leg. Eventually, Firefighters cut the seat supports on the passenger seat and console, then used two rams to displace wreckage to free his leg. Firefighter-Paramedics treated the man during the extrication with included O2, IVs and pain medications. He remained stable during the extrication. No medical helicopters could fly due to the poor weather. Once he was freed, Medic 26 transported him to Colleton Medical Center. The SC Highway Patrol is investigating the crash. Units from Hampton County/Yemassee Fire Department, Yemassee and an Hampton County EMS unit also responded.
Engine 1, Engine 8, Rescue 1, Medic 1, Medic 26, Battalion 1, Car 12 and Car 107 responded. Battalion Chief Brent Dalton served as Incident Commander.