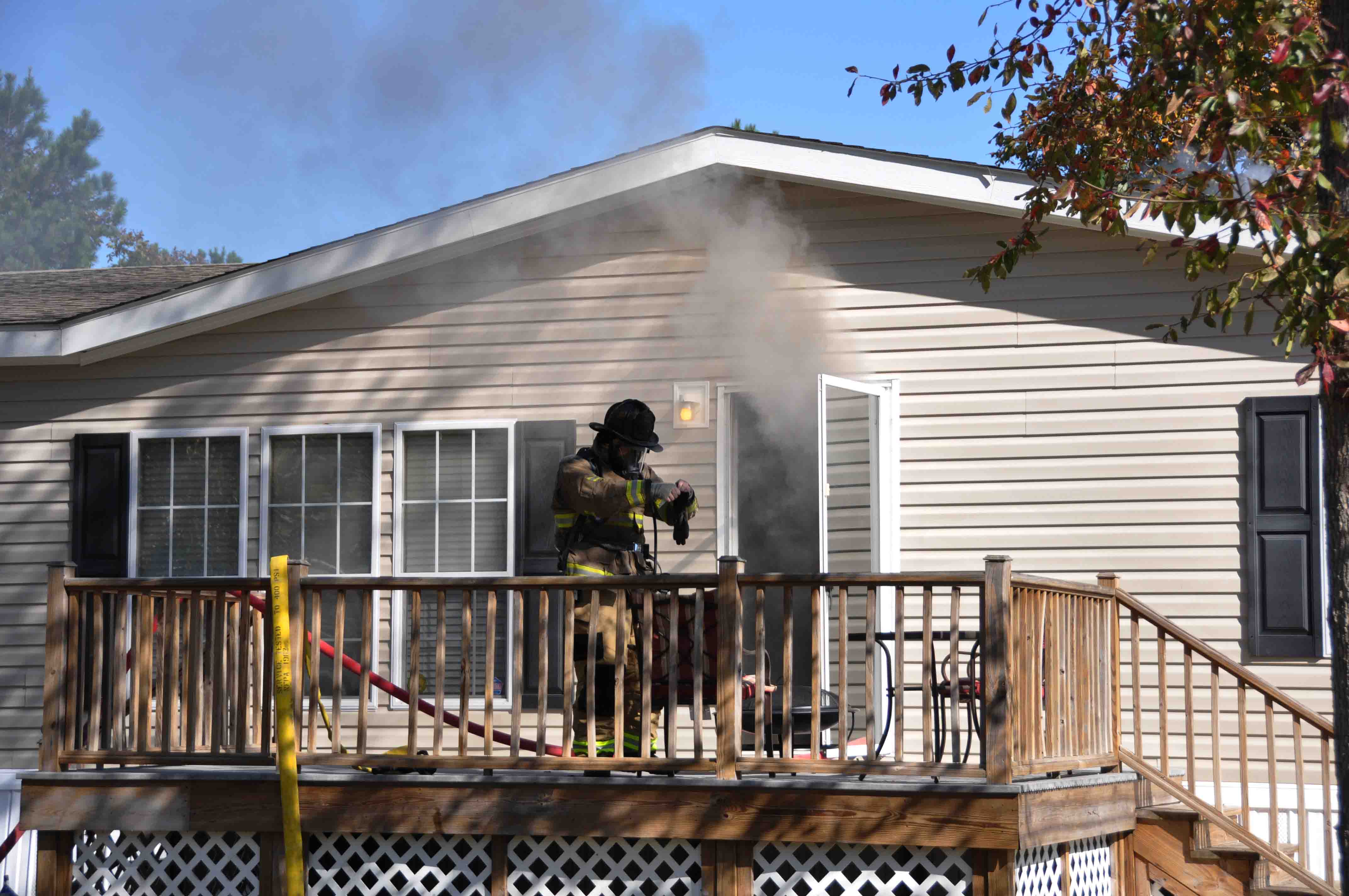 10/26/2011 – Structure Fire – "B" Shift
Incident # 11-05743 – An late morning kitchen fire caused heavy damage to a Harbor Court residence, Wednesday 26-Oct. At 10:47 a structure fire was reported at 420 Harbor Court. Engine 19 arrived to find light smoke coming from inside the building. They deployed two handlines and entered the building through the front door, finding the fire in the kitchen near the stove. It had spread to the kitchen cabinets, but crews stopped the spread before it reached the void space above the ceiling. The kitchen suffered heavy damage, with the remainder of the residence suffering from smoke damage. Firefighters pulled the ceiling in the kitchen to verify there was no extension. Most personal items were saved. Firefighter-Paramedics treated one person for smoke inhalation at the scene, but she did not require transportation to the hospital. Firefighters were at the residence for 1 and a half hours.
Engine 19, Engine 26, Tender 5, Tender 19, Tender 27, Medic 19, Battalion 1, Car 119 and Car 12 responded. Lt. Joseph Campbell served as Incident Commander.