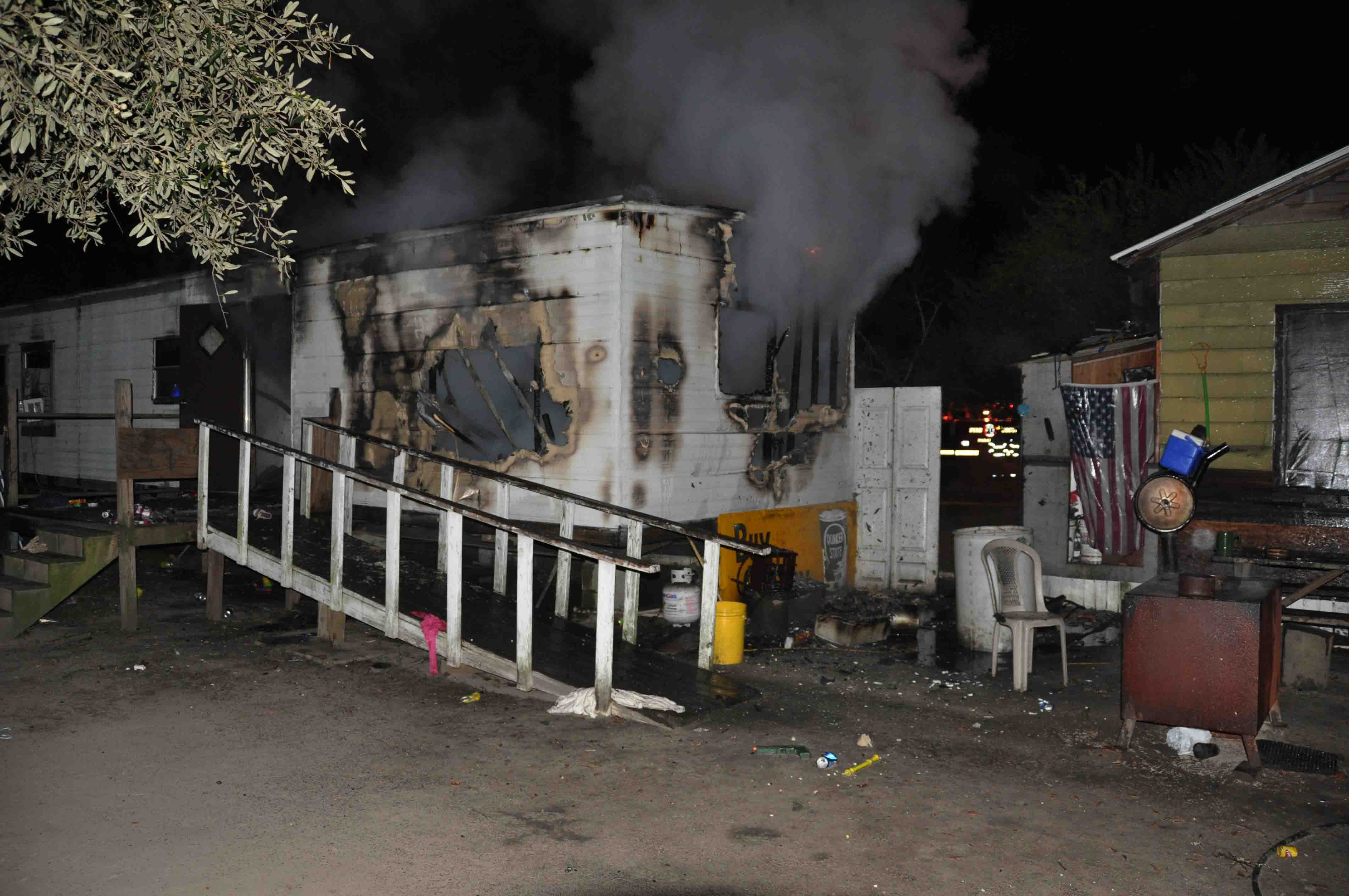 10/22/2011 – Structure Fire – "A" Shift
Incident # 11-05686 – A heating device is blamed for a fire in a singlewide mobile home that displaced six people Saturday evening 22-October. Fire-Rescue was notified of the fire at 22:22. Engine 15 arrived 8 minutes later to find the singlewide mobile home approximately 25% involved. Firefighters deployed two 1-3/4 handlines, with one line used to protect a wooden single family dwelling 10 feet from the mobile home and the second line was sent in through the front door. Interior crews were able to quickly contain the fire to the rear of the trailer. The back bedroom and adjacent bathroom received heavy damage, but the remainder of the home was saved with many items in the unburned area being salvaged. The one exposure was not damaged, despite the impending flames and heat. All of the residents were able to safely exit the building. Fire units were on the scene for 1-1/2 hours.
Engine 1, Engine 10, Engine 15, Tender 4, Tender 8, Tender 15, Tender 18, Tender 27, Medic 18, Battalion and Car 12 responded. Battalion Chief Brent Dalton served as Incident Commander.