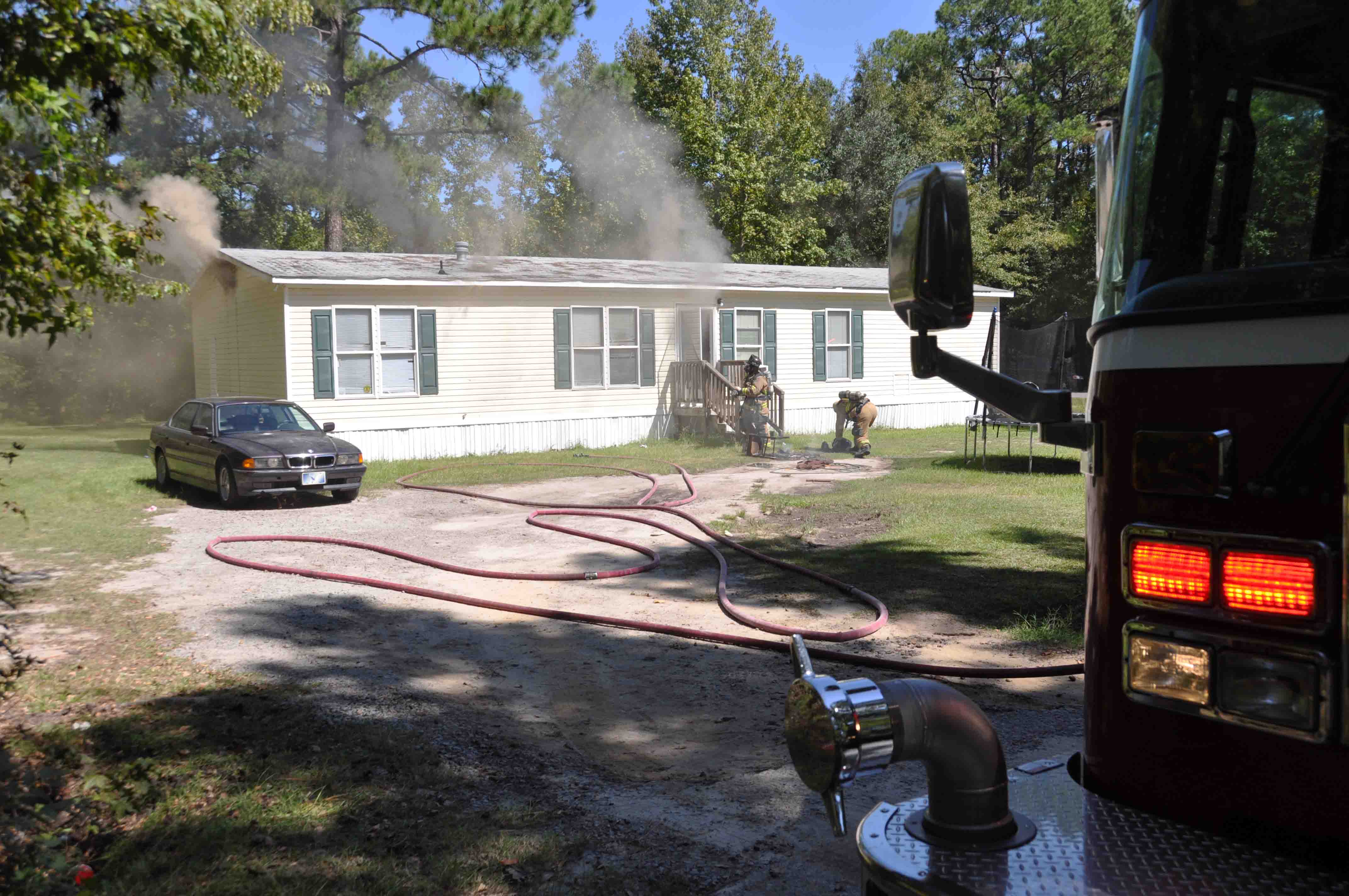 10/02/2011 – Three Structure Fires – "B" Shift
Incident # 11-05344 – Firefighters responded to a heating unit fire at a residence located at 2637 Sidneys Road Sunday morning 02-October at 08:34. Engine 19 arrived within minutes to find light smoke coming from the doublewide mobile home. The exterior heating unit had burned and extended into an exterior wall at the rear of the structure. Firefighters removed the exterior siding and extinguished the fire, preventing any further damage to the home. The home suffered light smoke damage. No one was injured in the incident.
Engine 1, Engine 19, Engine 24, Tender 1, Tender 9, Tender 19, Tender 26, Tender 27, Battalion 1 responded. Firefighter-EMT Bryon Martinson served as Incident Commander.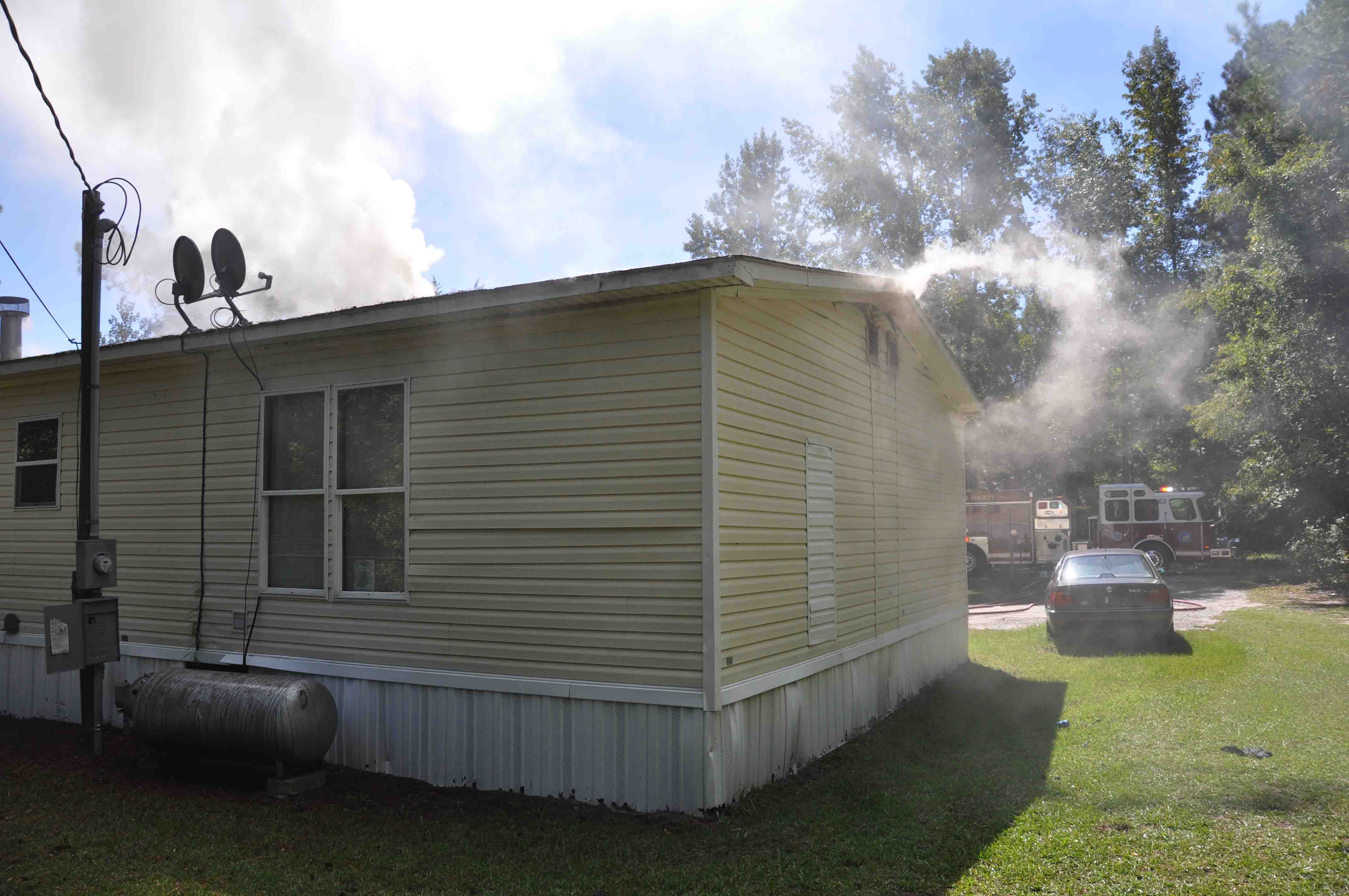 Incident # 11-05349 – A Pine Needle Road family was displaced after a kitchen fire damaged their home. Firefighters were sent to 197 Pine Needle Road after a neighbor reported smoke coming from the house at the corner of Pine Needle Road and Cleveland Street. Car 12 arrived to find heavy smoke coming from the doublewide mobile home and flames visible through the roof in the center of the structure. Engine 19 arrived minutes later and deployed two 1-3/4 handlines. Firefighters entered through the front door and quickly knocked down the fire in the kitchen. The fire had spread into the void space above the ceiling and burned through the roof above the kitchen. Crews pulled the ceiling in the kitchen and the adjacent bedroom to extinguish the fire. Most of the damage was contained to the kitchen and bedroom. The remainder of the home suffered only light smoke damage, but the one bedroom received a good bit of water damage. The fire started from a grease fire on the stove, then spread to the kitchen cabinets and into the ceiling through the vent pipe. The homeowner was at home when the fire occurred. He received minor burns to one hand as he carried the burning pan and a chair out of the house. Firefighter-Paramedics treated him at the scene, but he refused ambulance transportation to the hospital. A female at the scene was treated for hyperventilation and was transported by Medic 1 to Colleton Medical Center. Units were on the scene for 1-1/2 hours.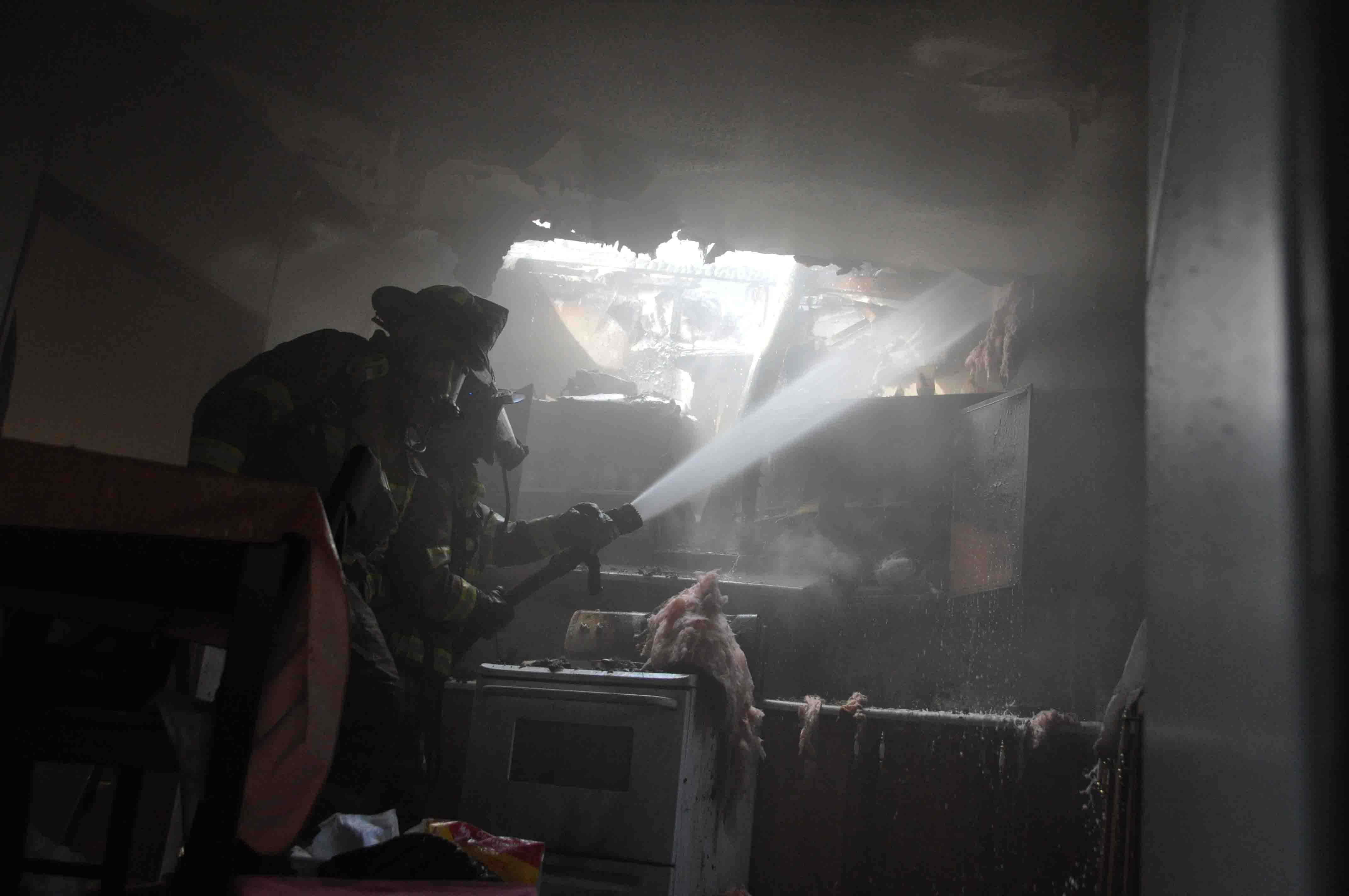 Engine 1, Engine 19, Engine 26, Tender 1, Tender 19, Tender 27, Medic 1, Medic 19, Battalion 1 and Car 12 responded. Chief McRoy served as Incident Commander.
Incident # 11-05356 – A heater fire caused light smoke damage to a mobile home at 1706 Whitehall Road at 21:03. Engine 8 arrived to find light smoke coming the home, but the fire was contained to the heating unit. Firefighters used a PPV fan to remove smoke from the home and isolated the electricity to the unit.
Engine 6, Engine 8, Tender 1, Tender 6, Tender 8, Medic 6 and Battalion 1 responded. Battalion Chief Ben Heape served as Incident Commander.