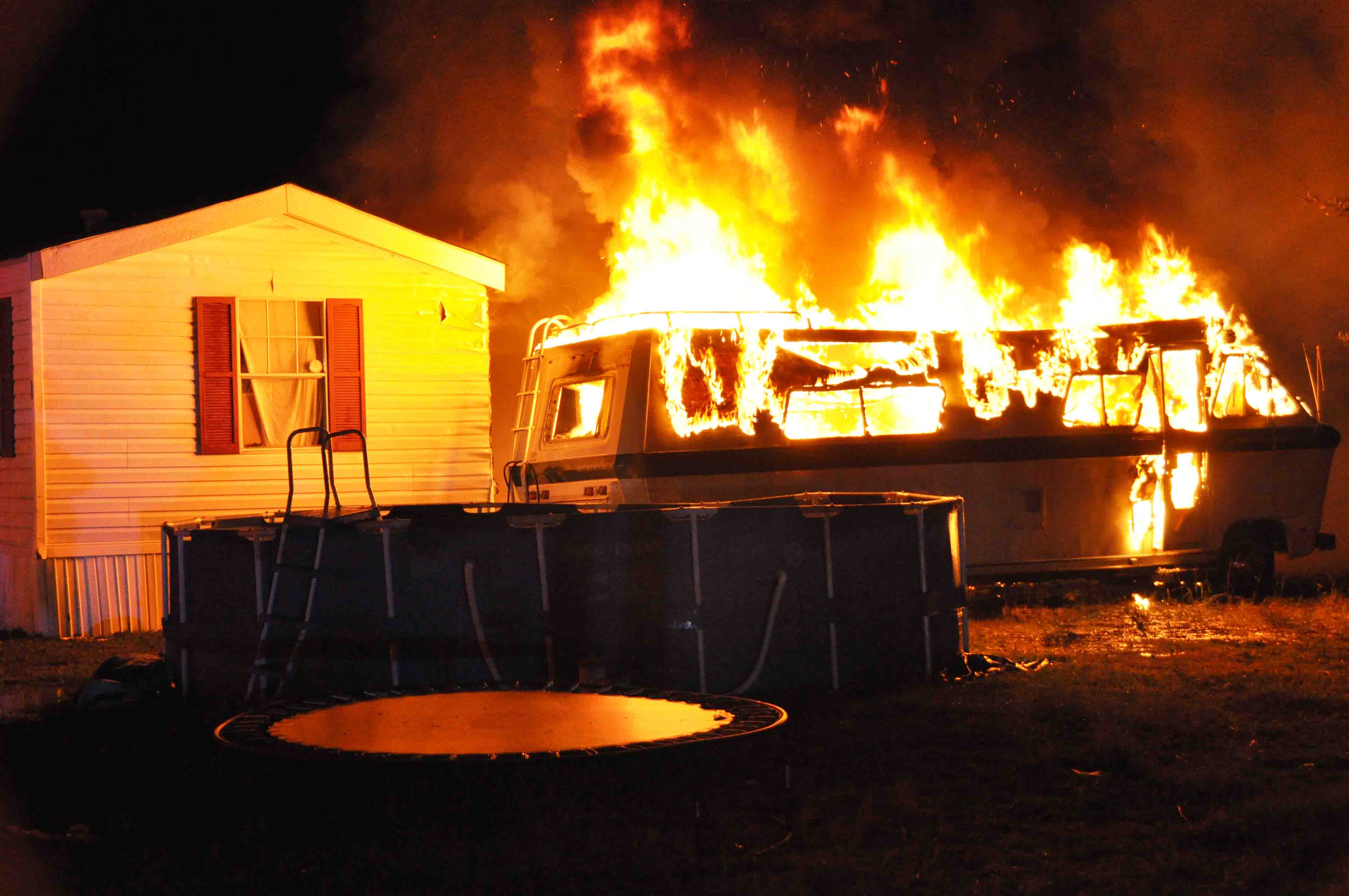 10/01/2011 – Structure/Vehicle fires – "A" Shift
Incident # 11-05327 - Firefighters responded to a structure fire at 662 Woodmeadow Drive at 20:18, Saturday evening 01-October . The initial call reported two vans and a motor home on fire behind the residence, with the home endangered. The fire originated in a van parked in the rear of the residence, which spread to a second van and the motor home. The vehicles burned unnoticed for a substantial amount of time. Engine 19 arrived five minutes after the dispatch to find the singlewide mobile home with flames coming from the roof at the rear of the structure. Firefighter deployed an 1-3/4 handline, entering the building through the front door. They worked to knock down the flames above a bathroom on the "D" side of the building. The fire was quickly advancing in the void space above the living area and had burned the back wall of the structure. Firefighters pulled the ceiling down in the living room to stop the fire in the void space, then extinguished the fire in the adjacent bathroom and end bedroom.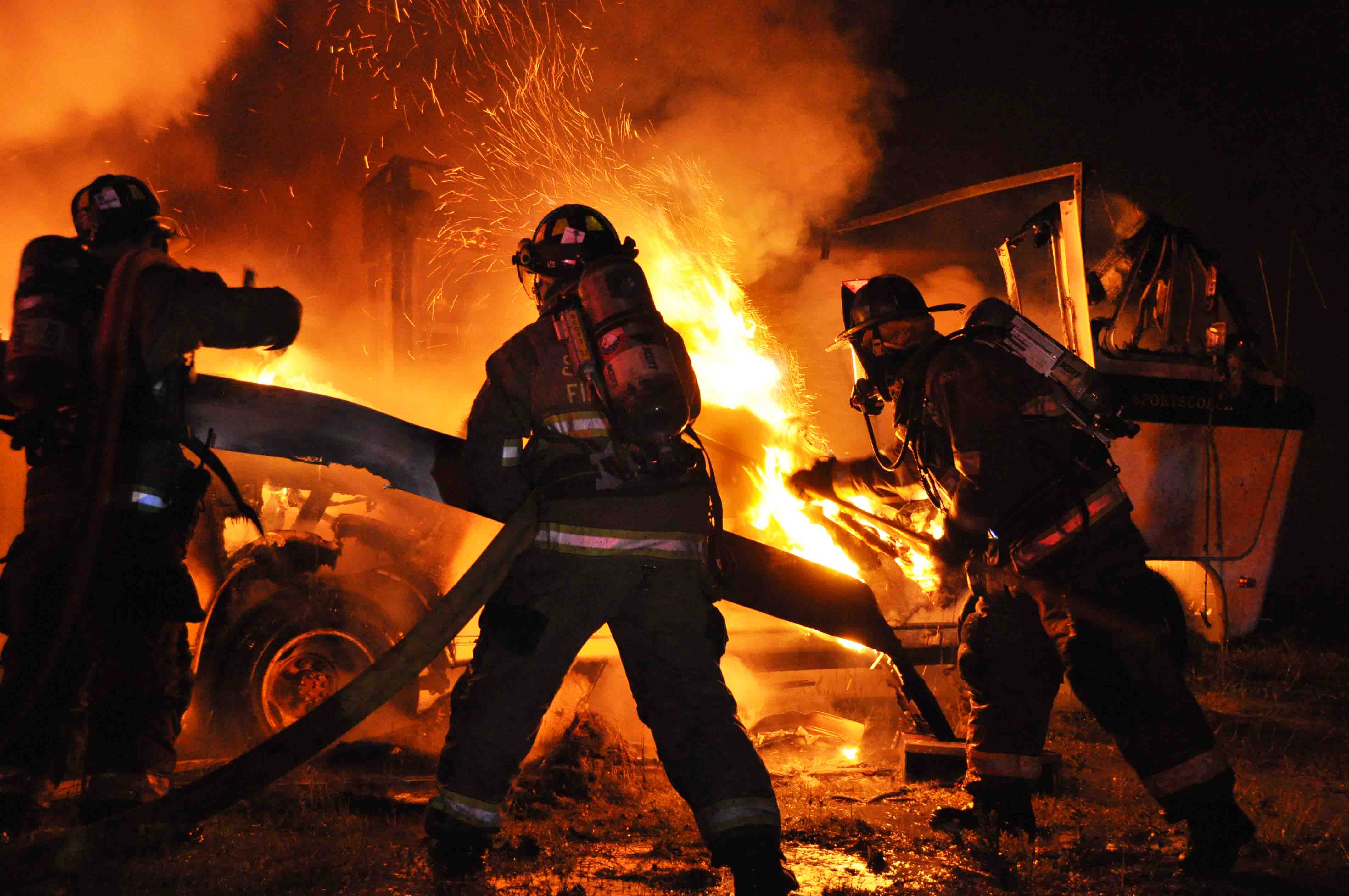 Another crew of firefighters advanced one 1-3/4 and one 2-1/2 handline to the rear of the building. A downed power line blocked access to the back of the property. The 2-1/2 line was used to protect the mobile home from the flames of the burning vehicles, while the 1-3/4 line was used to extinguish the burning motor home and vans. It took approximately 15 minutes to gain control of the fire. The home suffered moderate fire damage and relatively light smoke damage, but most of the personal items were saved. The exterior back wall on the "C/D" corner was burned away, but most of the interior sheet rock remained intact. The two vans and the motor home were completely destroyed. No one was injured in the incident. Fire units were on the scene for a little over 2-1/2 hours. The cause is under investigation and the Sheriff's Office is investigating the origin of the vans.
Engine 9, Engine 19, Tender 1, Tender 9, Tender 903, Tender 19, Tender 26, Tender 27, Medic 19, Battalion 1 and Car 12 responded. Firefighter-Paramedic (Acting Battalion Chief) Brian Rowe served as Incident Commander.