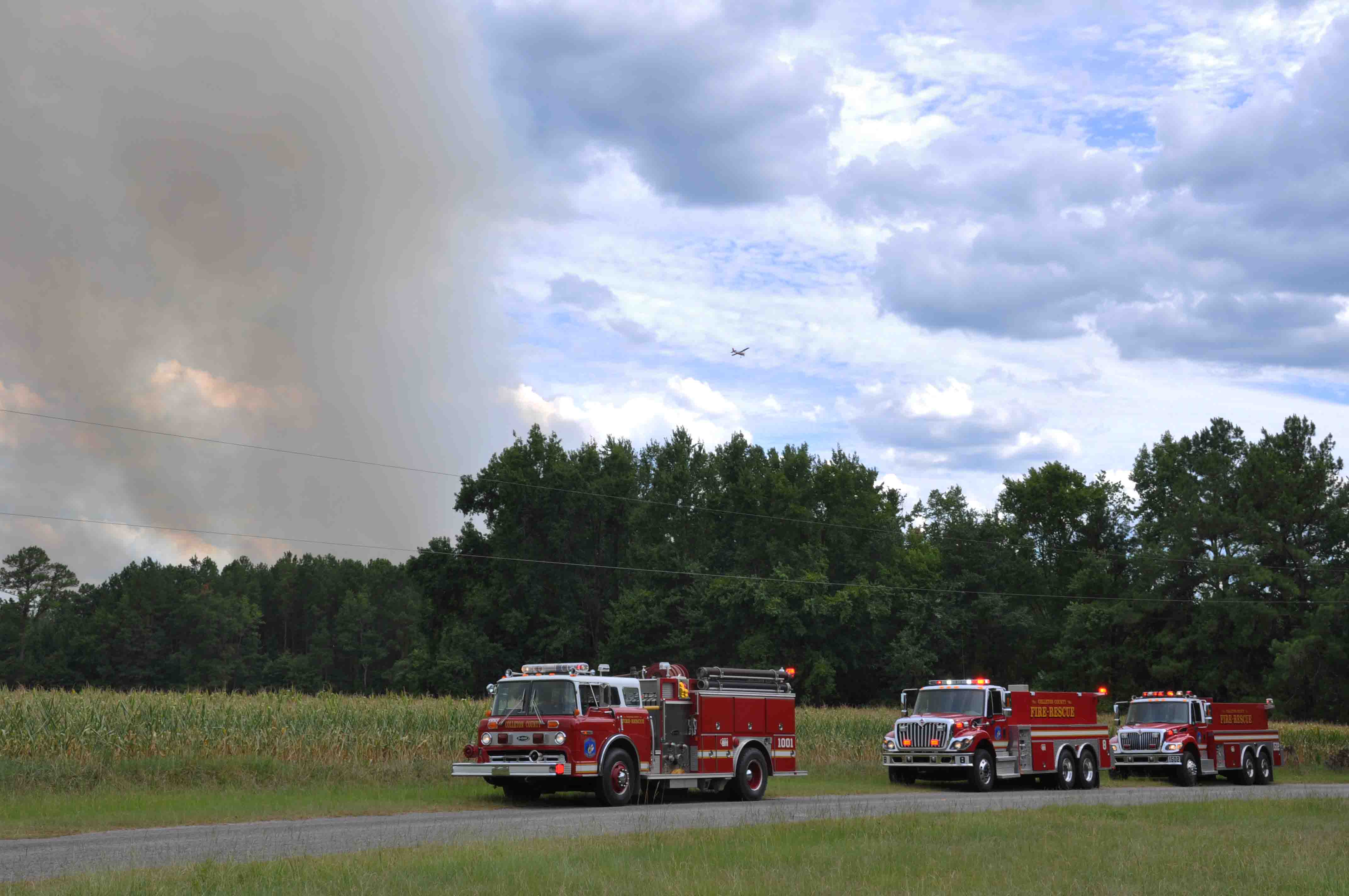 07/25/2011 – Multiple Alarm Woods Fire – "B" Shift
Incident # 11-04107 – A small woods fire that began after a tree fell on a high tension power line near the 2800 block of Bethel Road, grew to exceed 120 acres before midnight Monday 25-July. Fire-Rescue was notified of the fire at 15:52. The afternoon was clear with moderate winds. Due to the recent drought conditions, the area was extremely dry. The fire quickly spread over a one mile area of thick woods in the northeastern direction of Deliverance Road endangering several homes and a church. Engine 18, Tender 18 and Medic 18 arrived a short time after the dispatch, requesting additional fire equipment and a tractor from the Forestry Commission. Engine 31, Brush 31 and a privately owned wildland unit responded. The winds caused the fire to intensify and grow rapidly as the head of the fire moved north toward Deliverance Road. Engine 18 requested a structural assignment and a second tractor, directing incoming units to position on Deliverance Road to protect exposures.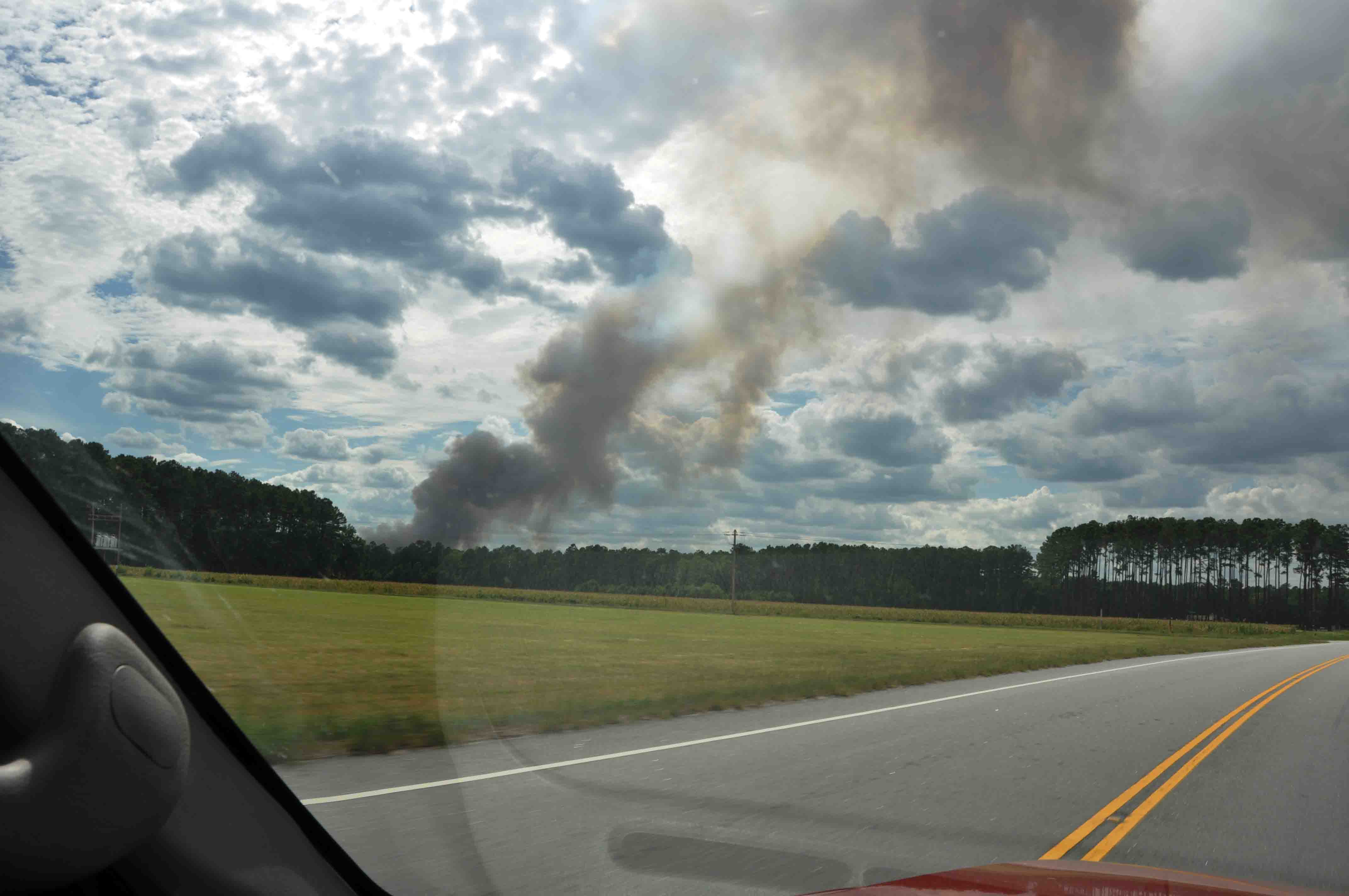 Battalion Chief Stallings established a Command Post and staging area in a large field near the intersection of Deliverance Road and Field Creek Road. Several special assignments were requested for Tenders and Brush Trucks. Forest Ranger Kip Terry, a Forestry Surveillance plane and two additional tractors arrived about 30 minutes later. Terry requested additional Forestry tractors from Colleton and neighboring counties. The large column of smoke could be seen over 15 miles away. Engine 18, Brush 31, Battalion 1 and three Forestry Tractors began working an area approximately ½ mile into the woods down a single lane dirt road to protect a two story hunting lodge. The fire rapidly advanced on their position, completely jumping a pond. A second alarm was assigned at 18:32 as the fire continued to grow. Spot fires, embers and the wind driven main fire easily jumped freshly cut fire breaks advancing on the Forestry Units and Engine 31's position. The fire began crowning, moving forward unimpeded toward the firefighters. Using foam, they doused the building and abandoned their position for the safety of the highway until the fire passed. Firefighters on Deliverance Road were positioned at structures in the path of the fire.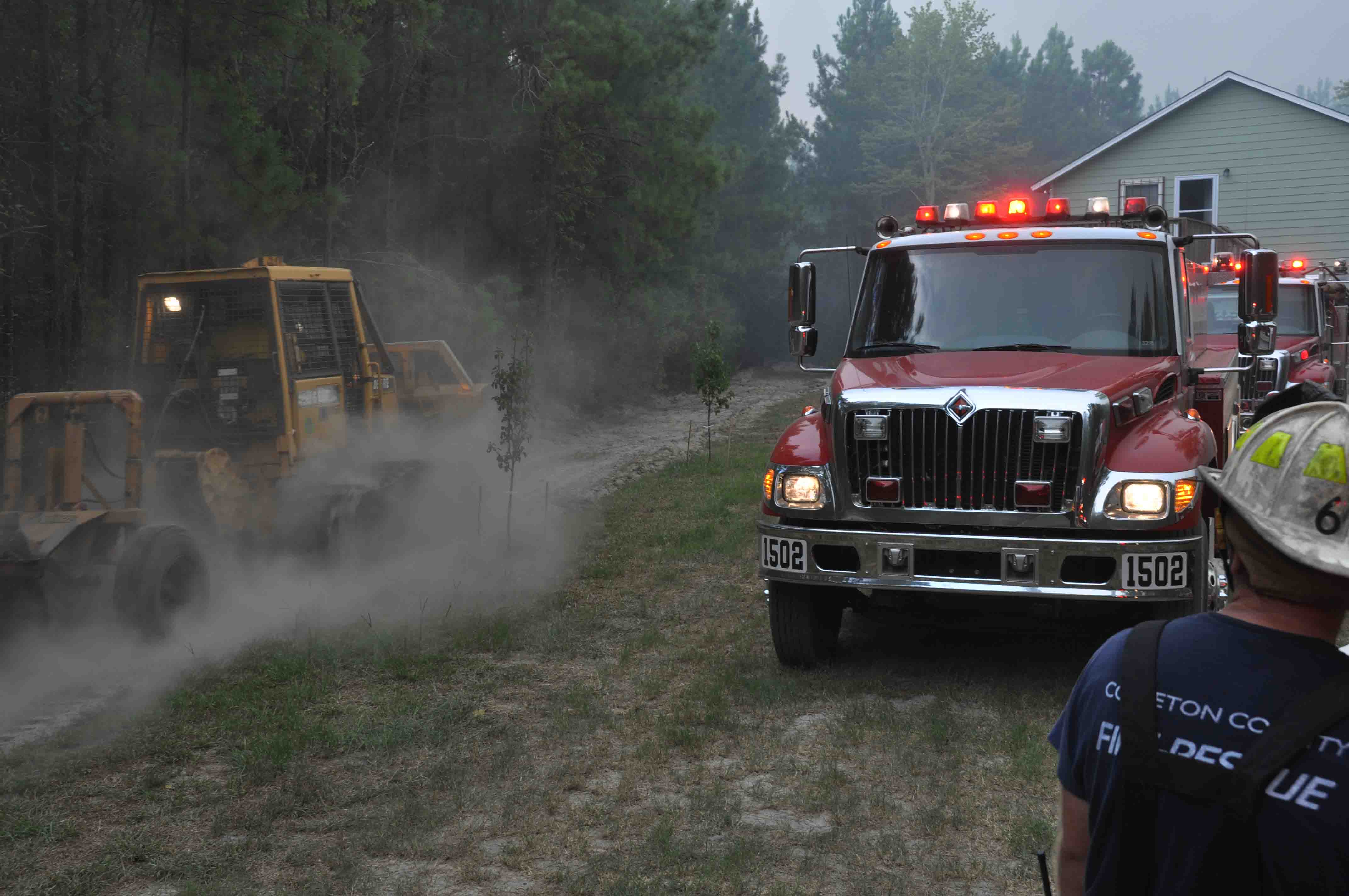 Occupants were evacuated from the structures, taking what valuables they could carry with them. As additional Fire Units arrived from stations throughout the west side of the county, they were positioned near structures along Deliverance Road and Red Root Road. Additional units were placed on Elick Lane and Stewards Lane. By 18:00, Forestry had seven tractors working the fire, along with three brush units. Fire-Rescue responded with nine Engines, eight Tenders, four Brush Units and two Medic Units pulling apparatus from all but three west side fire stations. Engine 31 and several Forestry units returned to the Hunting Lodge to find the building intact. All surrounding woods and brush were burned. Firefighters worked the area for an hour to extinguish the remaining hot spots. The wind direction changed several times providing the Forestry Tractors the opportunity to get an upper hand on the advancing fire. Forestry crews also set several back fires which were effective in slowing the advance. By 21:30 the fire was contained. Fire-Rescue began releasing units. The last Fire and Forestry units cleared the scene around midnight. No structures were lost during the incident.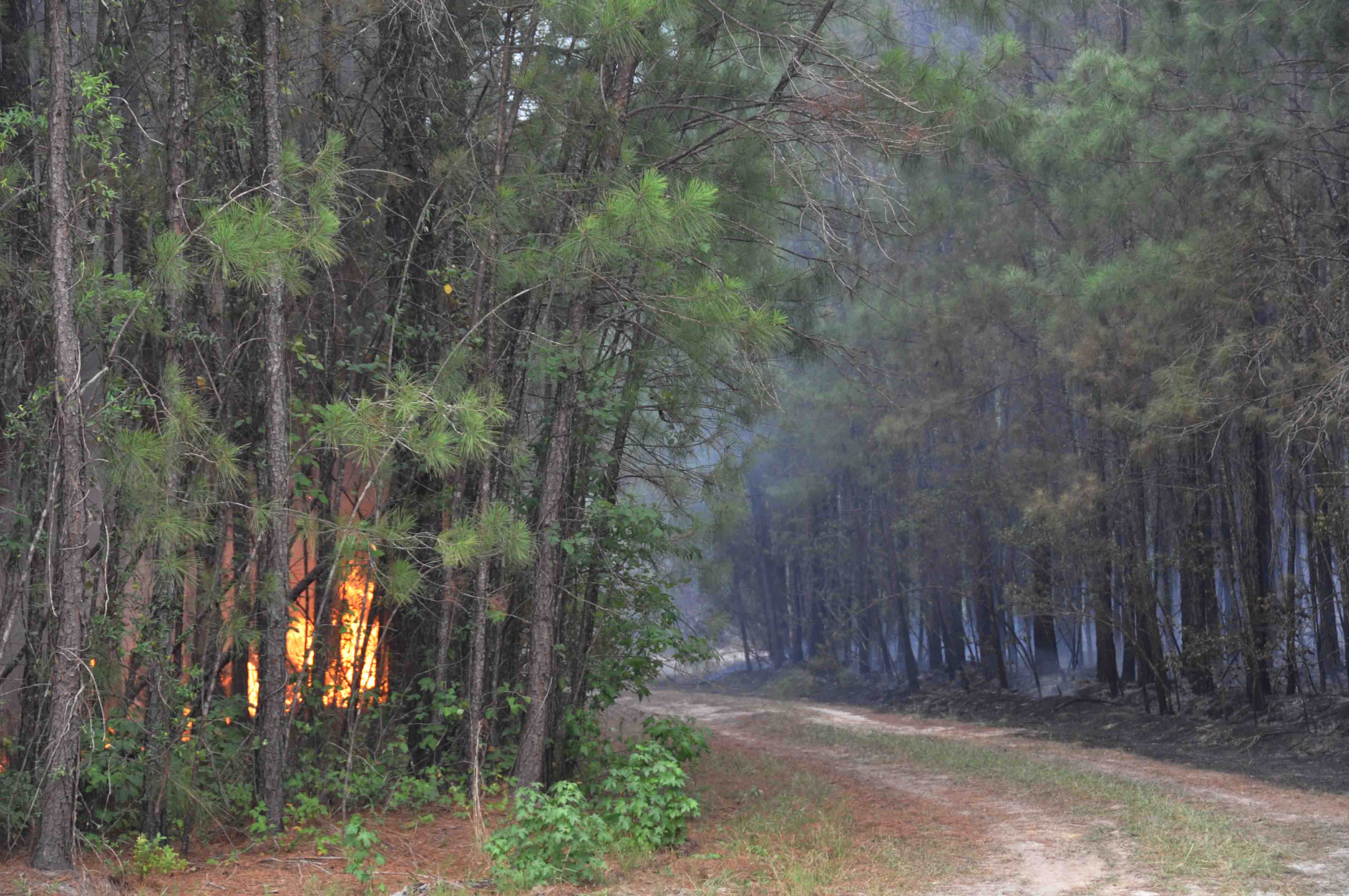 Engine 4, Engine 10, Engine 15, Engine 18, Engine 23, Engine 24, Engine 26, Engine 29, Engine 31, Tender 4, Tender 7, Tender 8, Tender 11, Tender 15, Tender 18, Tender 23, Tender 26, Brush 8, Brush 15, Brush 24, Brush 31, Medic 18, Medic 26, Car 12, Car 116 and Car 119. Firefighter-Paramedic Janet Laney served as Incident Commander until the Second Alarm was issued, then Command was transferred to Battalion Chief Marty Stallings.
SC Forestry Commission responded with 7 Tractors, 1 Surveillance Plane and 3 Brush Trucks/Supervisors. Ranger Kip Terry was Forestry IC.