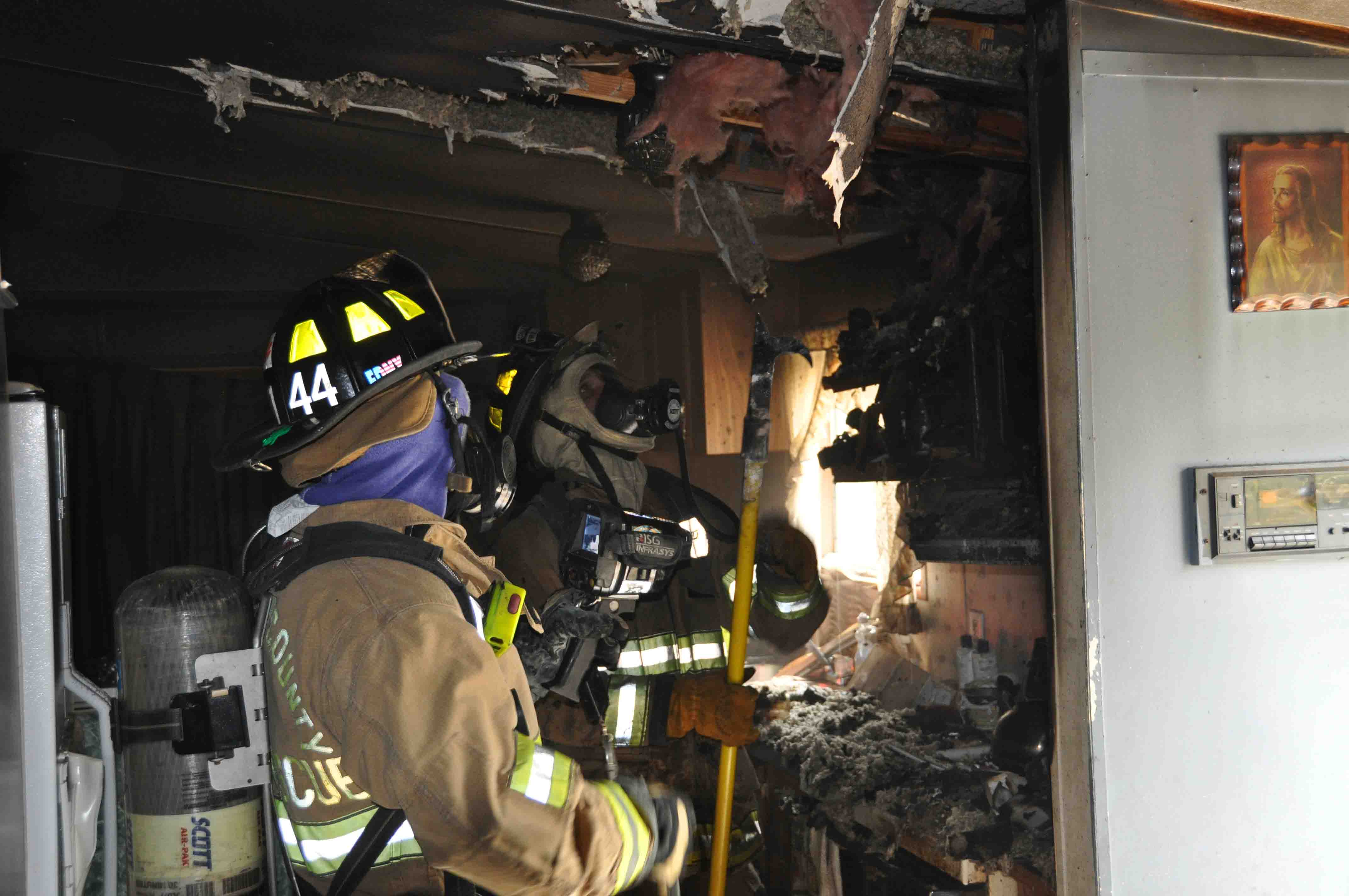 06/25/2011 – Structure Fire – "C" Shift
Incident # 11-03500 – A kitchen fire caused moderate damage to a Buffalo Lane home Saturday afternoon 25-June. The incident was reported at 15:40 at 1012 Buffalo Lane when a fire on the stove spread to the cabinets and wall. Engine 19 arrived in 5 minutes to find light smoke coming from the singlewide mobile home. Firefighters deployed one 1-3/4 handline and quickly knocked the fire, containing it to the kitchen. Crewmembers removed the cabinets and pulled the ceiling above the stove, but found no fire extension in the attic space. The remainder of the home suffered smoke damage, but most personal items were saved. All occupants were able to safely exit the building. The Charleston Chapter of the American Red Cross is assisting the family. Units were on the scene for approximately 4 minutes.
Engine 19, Engine 24, Tender 1, Tender 9, Tender 903, Tender 19, Tender 26, Medic 9, Medic 19, Battalion 1 and Car 12 responded. Battalion Chief Ben Heape served as Incident Commander.