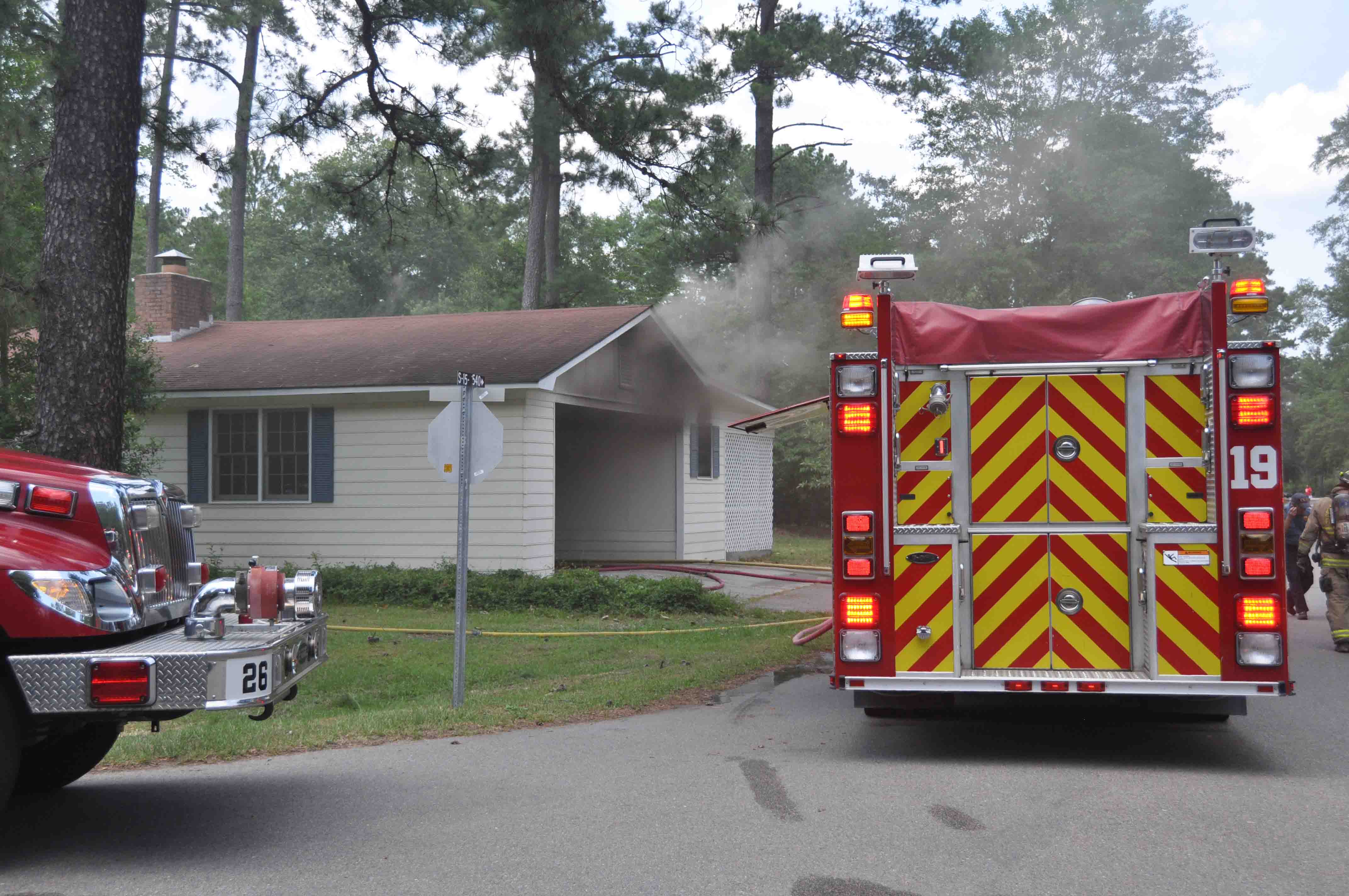 06/20/2011 – Structure Fire – "C" Shift
Incident # 11-03392 – A smoke alarm is credited with saving a young man's life following a mid-afternoon fire at 868 Dandridge Road in the Hyde Park Subdivision. The fire was reported Monday, 20-June at 14:51. The caller advised there was smoke and flames coming from the home. A 20 year old man was inside the building, claiming he was awakened by the smoke alarm. He was able to safely exit the residence. A US Postal Carrier noticed the smoke and called 9-1-1. He then pulled a garden hose to the car port area to begin extinguishing the fire which had burned through the exterior door. Engine 19 and Engine 26 arrived together to find heavy smoke conditions in the single story ranch style home. A neighbor advised there was the possibility of a person still being in the residence. Firefighters deployed two 1-3/4 handlines, entering the building through the car port. A quick search of the home, using thermal imaging cameras, revealed no occupants. The fire in the kitchen/dining room area caused heavy damage, but had burned away the fuel, mostly self extinguishing.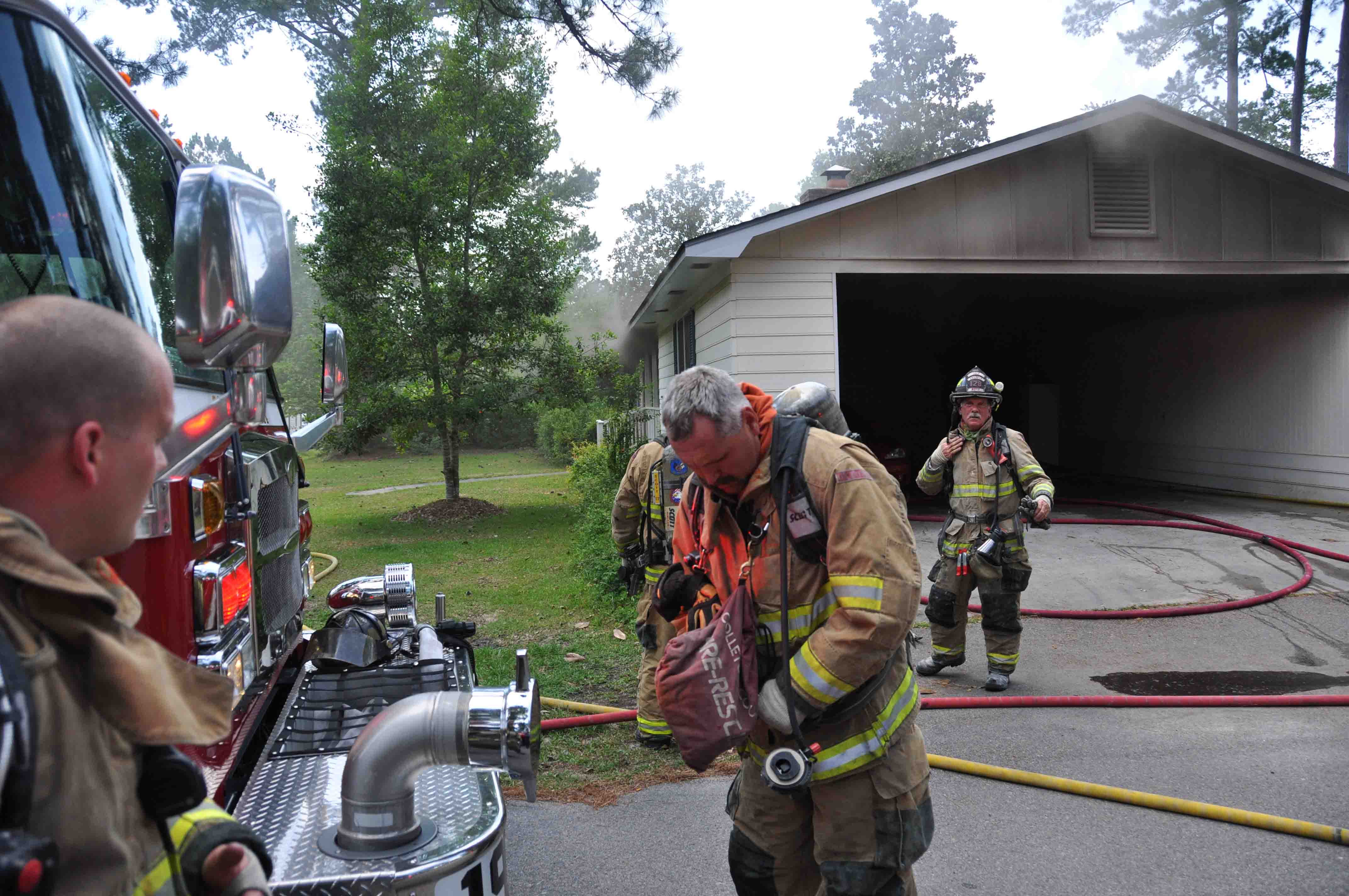 Crews knocked down the remaining fire, then began to ventilate the structure. The fire had extended into the adjacent hallway, just begun to enter the living room and entered one bedroom before it stopped. Two other bedrooms had the doors closed preventing the fire from reaching the interiors of the rooms. Both of those bedrooms suffered only light smoke damage. The kitchen, hall, bathroom and one bedroom suffered extensive damage, however the sheetrock wall covering did its job, stopping the spread of the fire and protecting the structure. The primary structure was saved and most belongings were saved. The accidental fire appears to have started in the kitchen. The Charleston Chapter of the American Red Cross is assisting the family. Firefighters worked at the scene with an outside heat index of over 115 degrees for 1-1/2 hours.
Engine 1, Engine 19, Engine 26, Tender 1, Tender 19, Tender 26, Tender 27, Medic 19, Medic 26, Battalion 1, Car 118 and Car 119 responded. Battalion Chief Dan Barb served as Incident Commander.