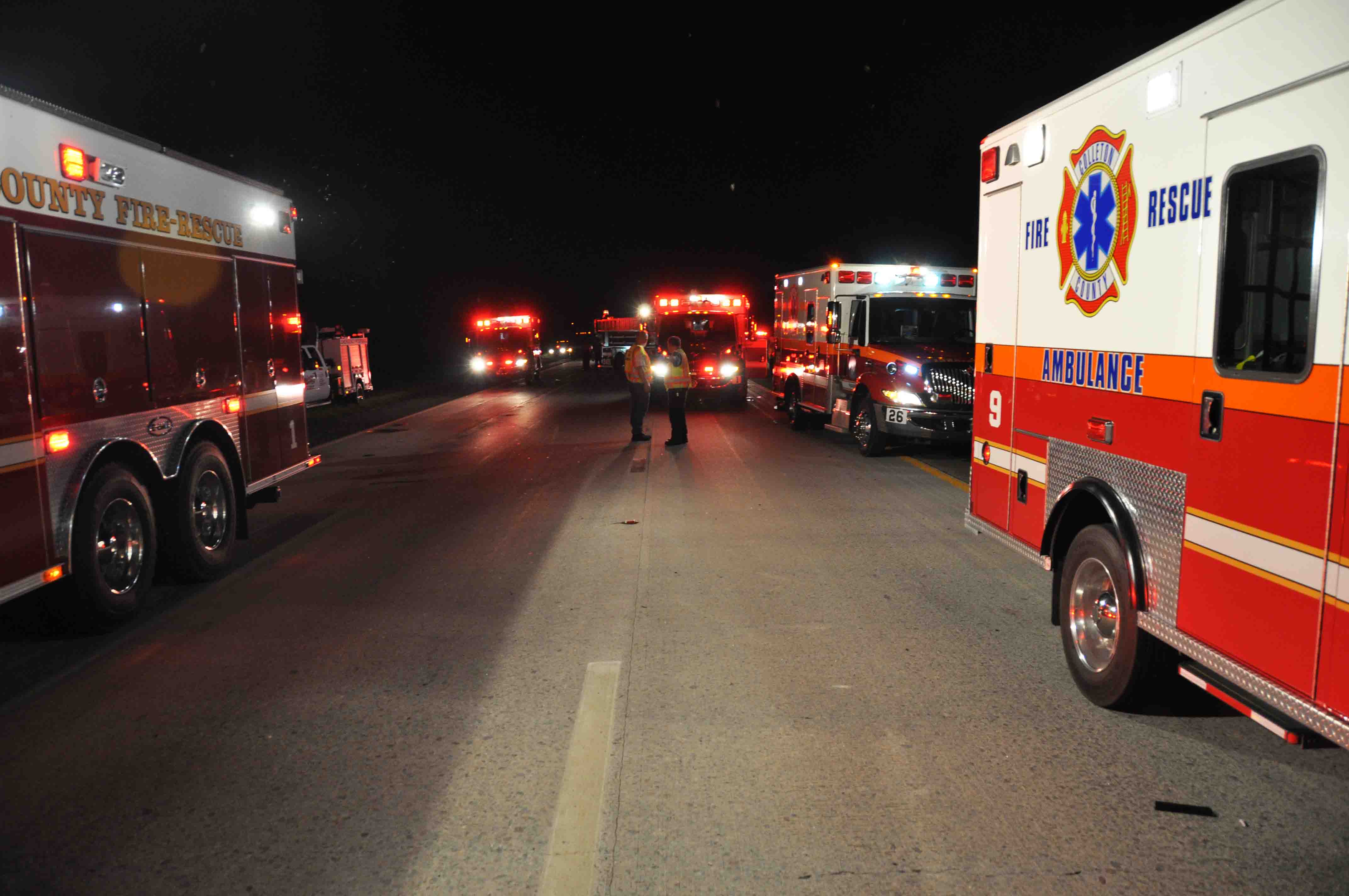 06/05/2011 – MVC/MCI with air evacuation – "C" Shift
Incident # 11-03100 - One person died and eight others were injured, in a two vehicle accident on I-95 at the 63 mile marker northbound Sunday evening 05-June. The accident was reported at 2213. Witnesses stated both vehicles were traveling northbound in the left (fast) lane. A Toyota pickup truck had just cleared the bridge over McLeod Road when it rapidly approached a slow moving or nearly stopped Dodge van. The pickup truck struck the rear of the van causing heavy damage to both vehicles. The van was knocked out of the highway into the wooded median where it struck several trees. A 69 year old, unrestrained passenger in the pickup truck was killed on impact. The 69 year old male driver received multiple traumatic injuries. The van was carrying seven adult Haitians, only one of whom spoke English. All received multiple traumatic injuries; four of the seven were in critical condition at the scene. The northbound lanes of the Interstate were completely blocked by the pickup truck, debris and a gasoline spill.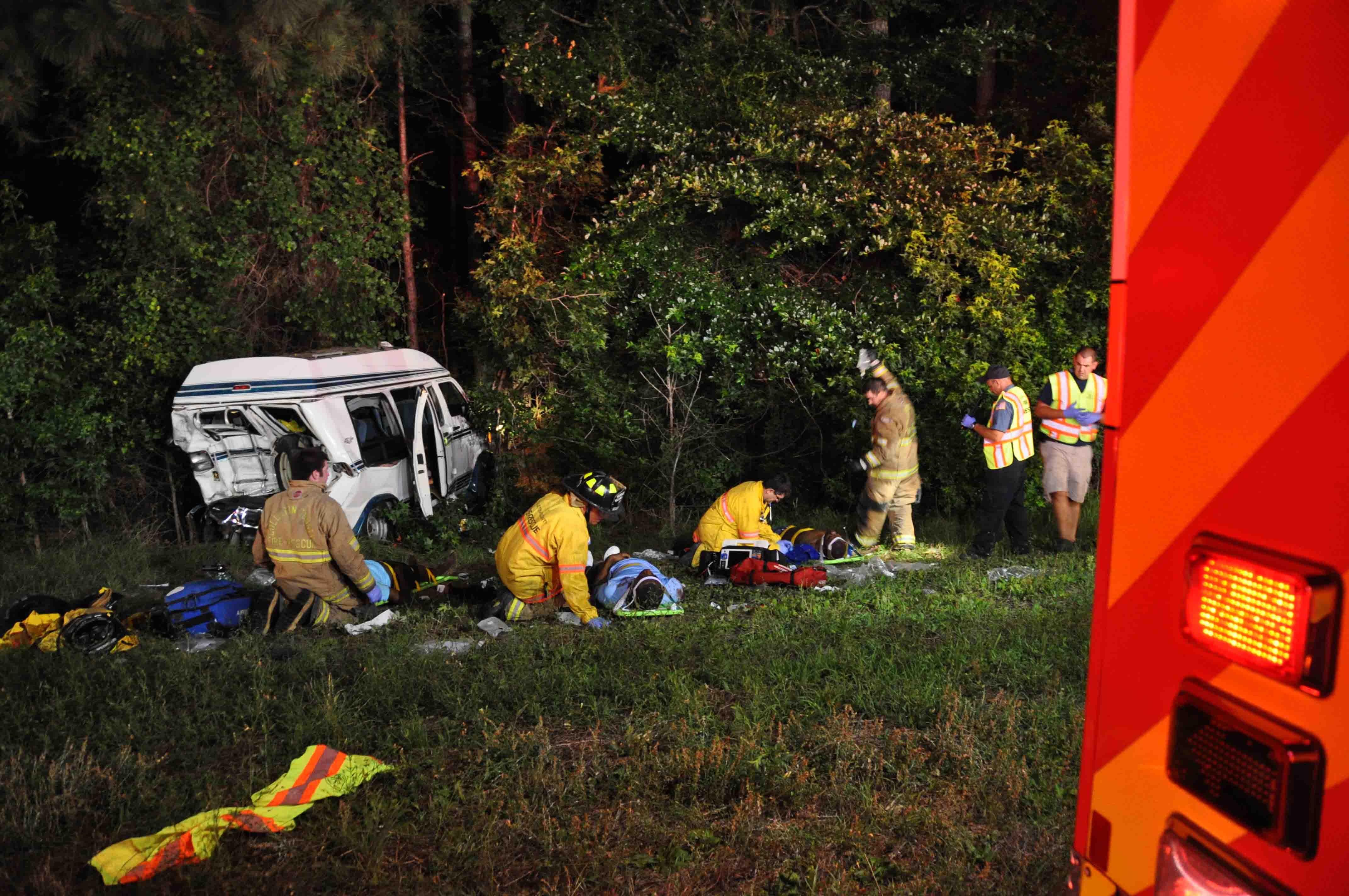 After arriving at the Emergency Department, the patients were treated and stabilized. Two were later flown from the ED in critical condition to the Trauma Center at MUSC. One helicopter dropped off its patient from the scene at MUSC and then flew back to CMC to transport a second patient. Lifenet 3 responded to the ED to fly one patient to MUSC. Fire-Rescue Medic 9 transported one critical patient from the ED to MUSC and a private ambulance service transported one patient with serious injuries. The Coroner's Office transported the fatality. The SC Highway Patrol is investigating the crash. MAIT was to investigate the scene Monday. I-95 northbound was completely blocked for over an hour, with traffic rerouted to Jefferies Highway (US Highway 15). It was opened to one lane for another hour, before the scene was cleared of vehicles and debris. A SCDOT sand truck spread sand over the accident site to absorb a large quantity of gasoline that was expelled onto the roadway.
Engine 26, Rescue 1, Medic 1, Medic 6, Medic 9, Medic 19, Medic 26, Dorchester EMS Medic 5, Battalion 1, Car 117 and Car 118 responded. Firefighter-EMT Marshal Murdaugh and Chief McRoy handled Incident Command and LZ Coordination.