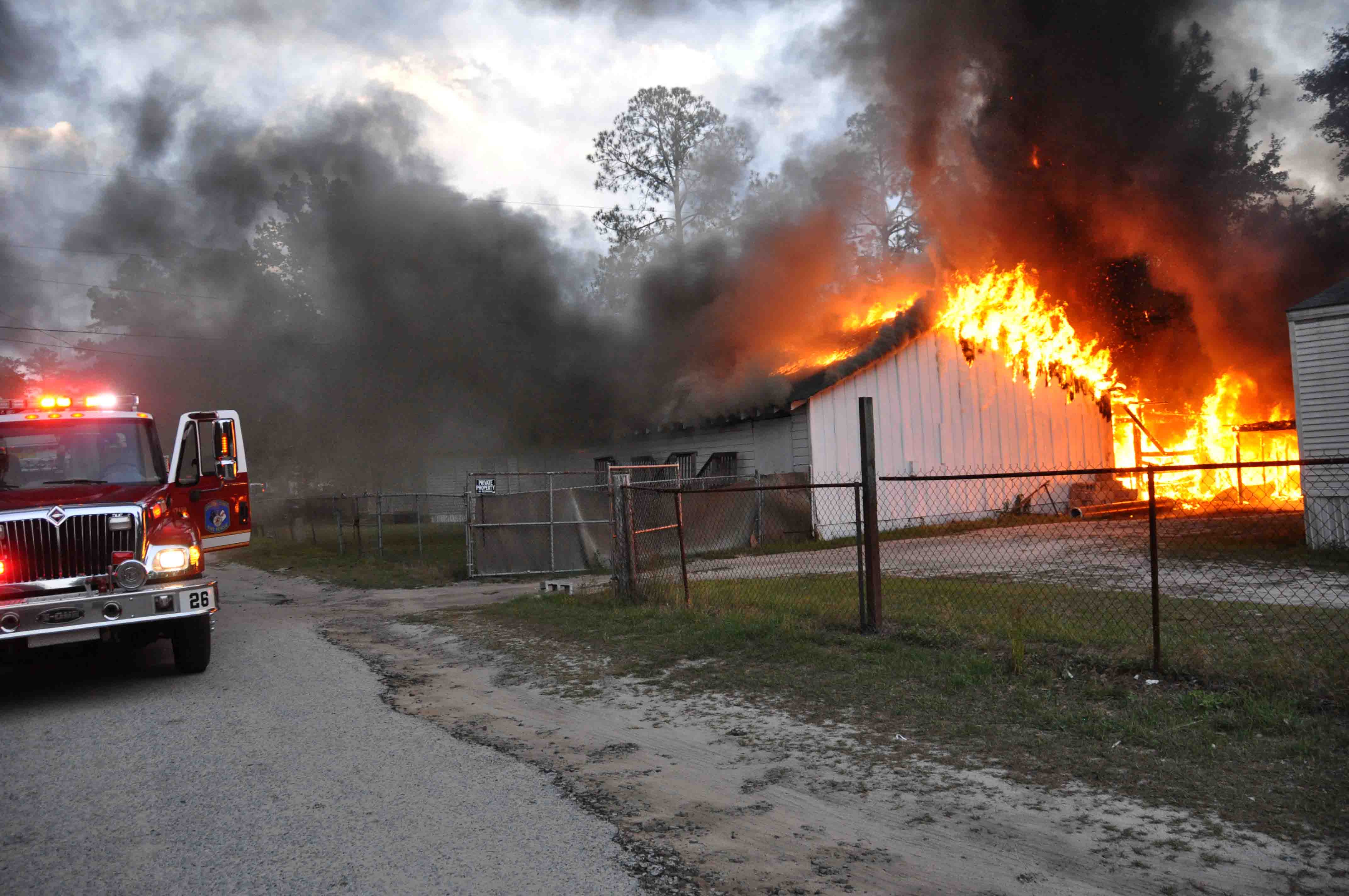 05/20/2011 – Structure Fire – "B" Shift
Incident # 11-02799 – A structure fire in a small warehouse resulted in substantial damage to the building Friday afternoon 20-May. At 19:46, Firefighters were originally dispatched to a shed fire at 205 Godwin Street. Car 12 arrived to find a 25x60 foot wooden warehouse with flames venting through the roof. An open storage area on the rear of the building as well as two outbuildings were fully involved and a nearby singlewide mobile home had light smoke visible. Arriving minutes later, Engine 26 used a deck gun to knock down the fire, then deployed a 2-1/2 handline to the rear of the building. The exterior operation was able to knock down a significant amount fire at the rear of the structure, the mobile home and the outbuildings. The large diameter handline was able to knock the outside siding off the building near the roof, to allow the water stream to be directed into the attic space. This extinguished enough fire to allow a crew of firefighters to force their way into the front of the structure. They entered with one 1-3/4 handline stopping the spread of the fire from the interior.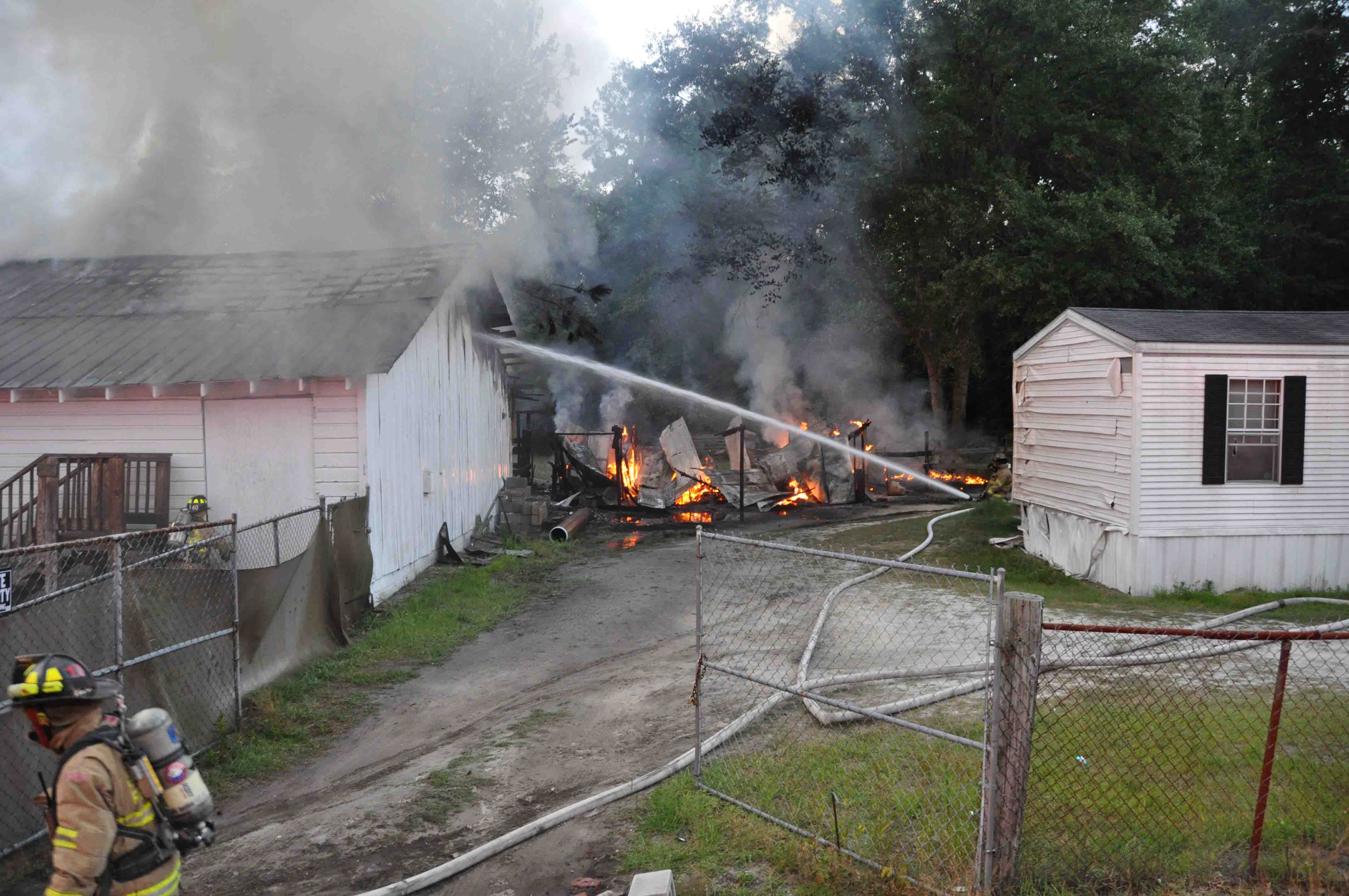 Additional smaller lines were deployed to the exterior to conduct overhaul on the outbuildings and the mobile home. Water supply was conducted with a Tender shuttle. The fire appears to have spread from an unattended yard debris fire on the adjacent property. A Forestry Ranger is also investigating the fire. The warehouse was used to store building materials and appliances for rental property. The heavy fire load also contained cabinets, paint and other finishing products. Most of the items in the outbuildings were destroyed, which included asphalt shingles and electrical equipment. The attic space on the warehouse suffered substantial damage, but most of the items inside the warehouse were saved. Some suffered heat and water damage. Firefighters pulled the ceiling in most of the warehouse. Items near the rear of the building suffered fire damage. The nearby mobile home suffered moderate external damage, but interior damage appeared to be confined to light smoke damage. Units remained on the scene for two hours.
Engine 19, Engine 26, Tender 1, Tender 19, Tender 26, Tender 27, Medic 19, Medic 26, Battalion 1. Car 12 and Car 118 responded. Battalion Chief Ben Heape served as Incident Commander.