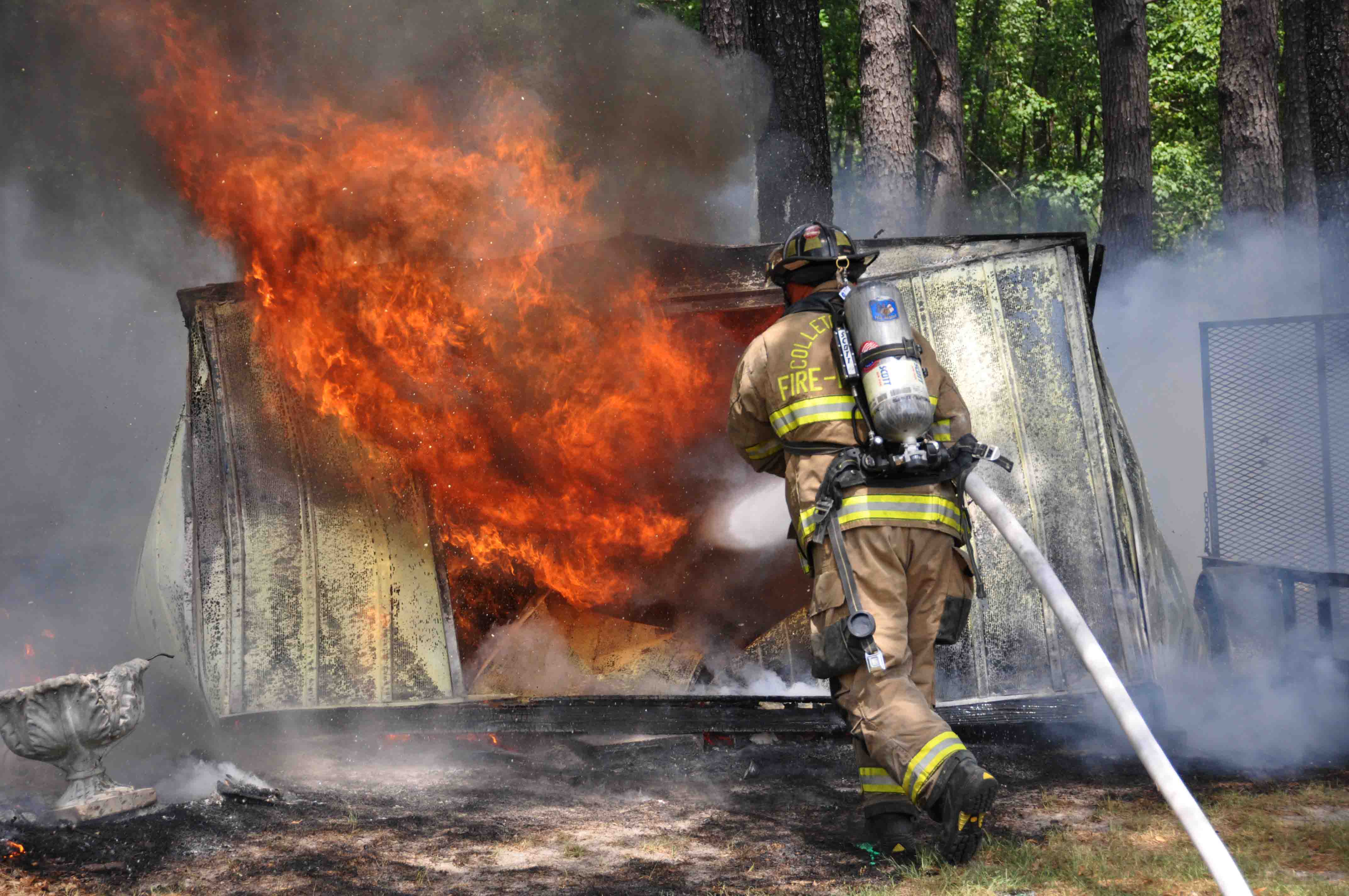 05/01/2011 – "A" Shift – Woods/Outdoor Structure Fire
Incident # 11-02430 – A yard debris fire burned out of control in light winds Sunday afternoon, damaging several pieces of personal property and destroying a storage building. Engine 19 arrived to find approximately one acre of woods/grass burned, a 10x10 metal storage building fully involved, as well has a utility trailer and riding lawn mower that was on fire. Firefighters deployed one 1-3/4 handline, knocking the fire down within minutes. Crews spent about 30 minutes overhauling the scene. The homeowner had been burning a yard debris pile, when light winds swept the flames into nearby woods and pine straw. The fire quickly spread reaching the storage building and personal property. The building contained electrical equipment. The small metal building was completely destroyed as was the riding lawn mower and utility trailer. Firefighters stopped the spread of the fire through the wooded area.
Engine 19, Engine 24, Tender 1, Tender 9, Tender 19, Medic 9, Medic 19, Battalion 1 and Car 12 responded. Battalion Chief Brent Dalton served as Incident Commander.