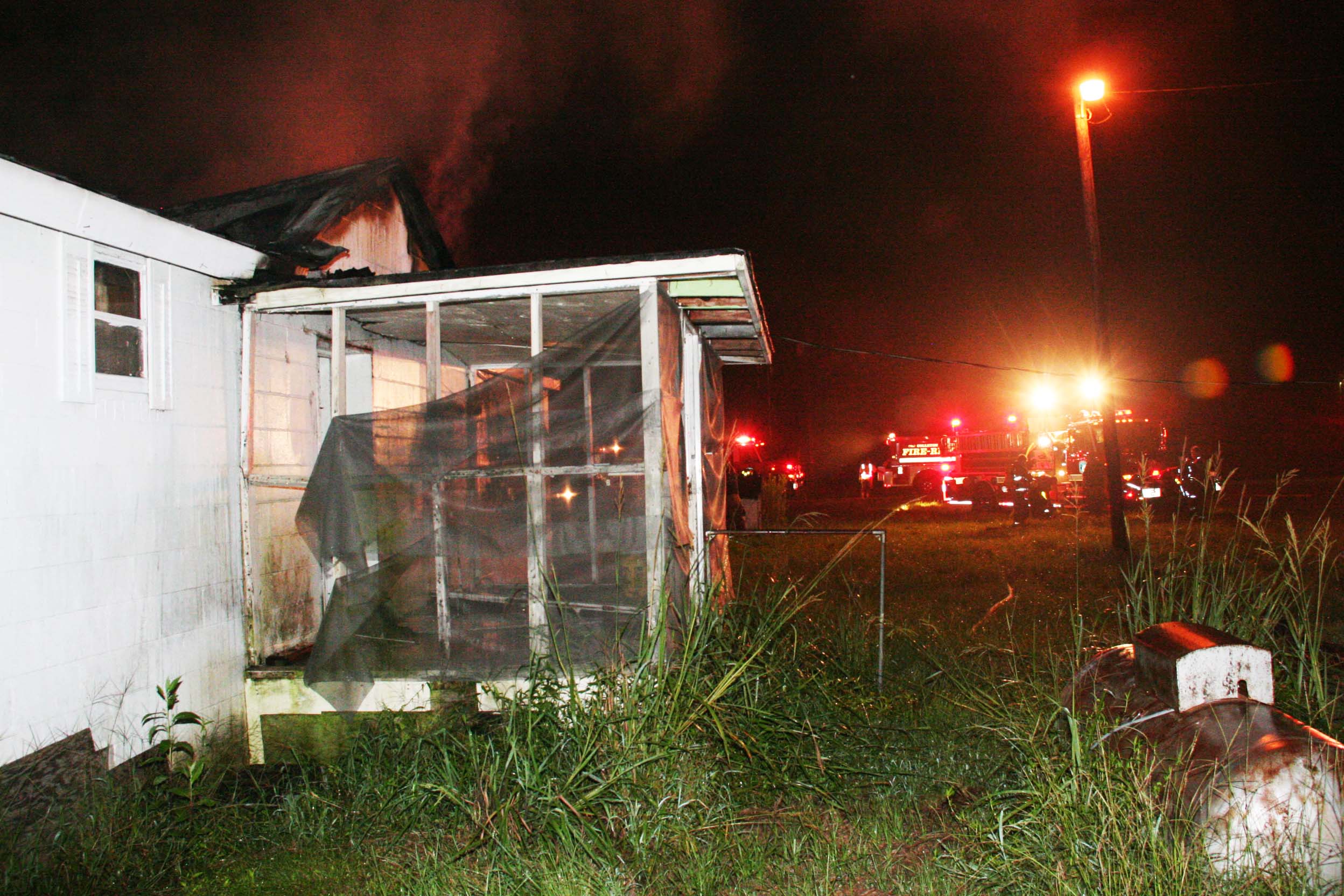 "B" Shift – Structure Fire
Alarm # 10-04704 - Stations 2, 6, 9, 12, 21 and 27 responded to a structure fire at 152 Mamie Lane in the Jacksonboro Community, Monday evening 23-August at 22:35. Engine 2 arrived to find heavy smoke showing with fire venting through the roof of the single story family dwelling. Crews deployed two 1-3/4 handlines to combat the flames. Most of the fire was confined to the attic, possibly caused from an electrical short. The service line had collapsed on to the tin roof covering the porch. Interior crews quickly got the fire under control, but had to be pulled out of the structure due to the energized tin that had fallen into the building. This energized much of the interior of the building including handlines which crossed over the metal. Firefighters isolated the electrical panel, but it did not control the flow of electricity. Crews exited the building, knocking down flare ups from the exterior until SCE&G arrived to disconnect the power from the pole. SCE&G had an extended arrival time.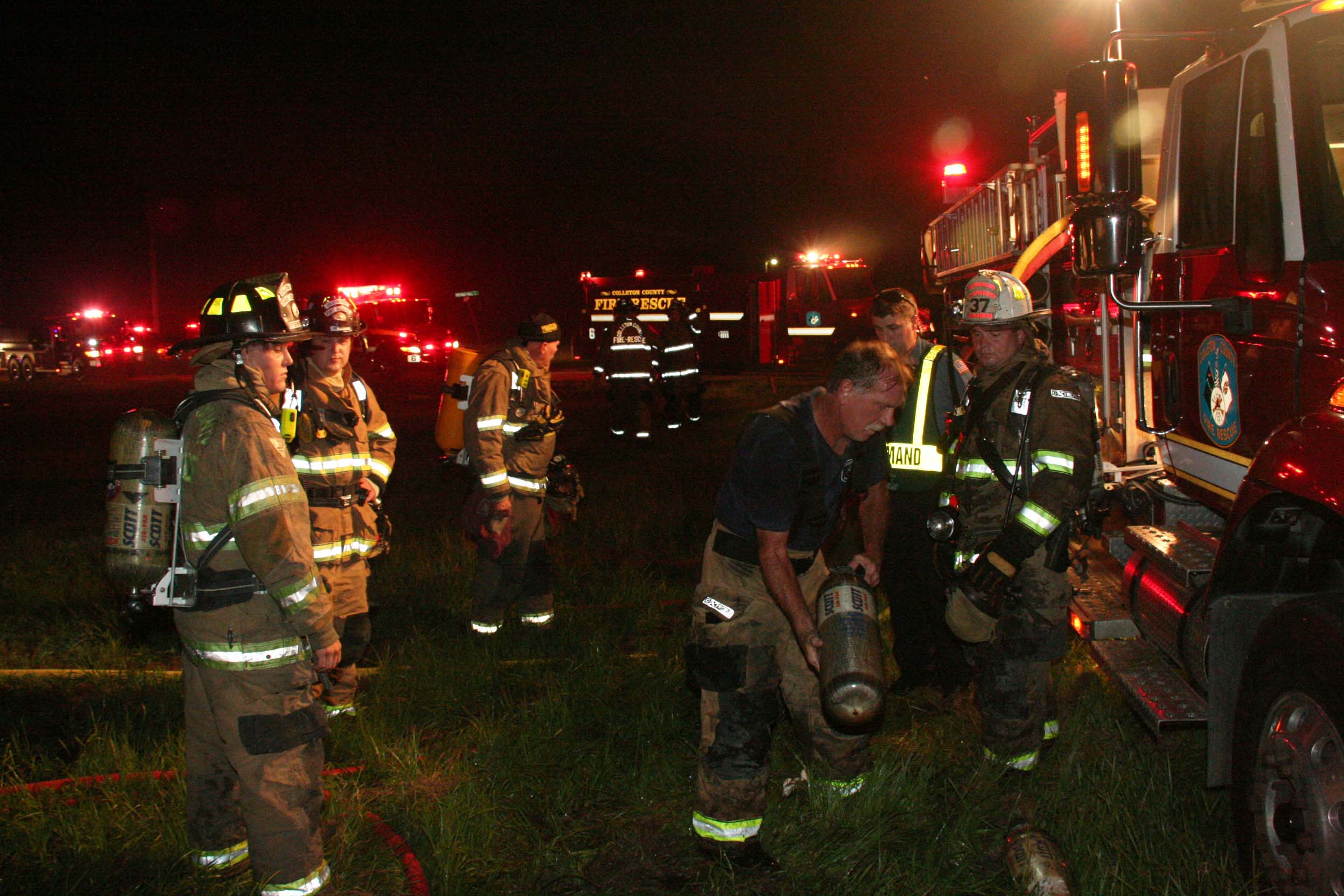 Once the power was disconnected, firefighters reentered the structure to perform overhaul. Units were on the scene for 4 hours. Water supply was provided with Tenders.
Engine 2, Engine 6, Tender 2, Tender 6, Tender 9, Tender 904, Tender 12, Tender 21, Tender 27, Medic 6, Battalion 1, Car 116 and Car 12. Engineer-Paramedic (Acting Battalion Chief) Paul Harrelson served as Incident Commander.