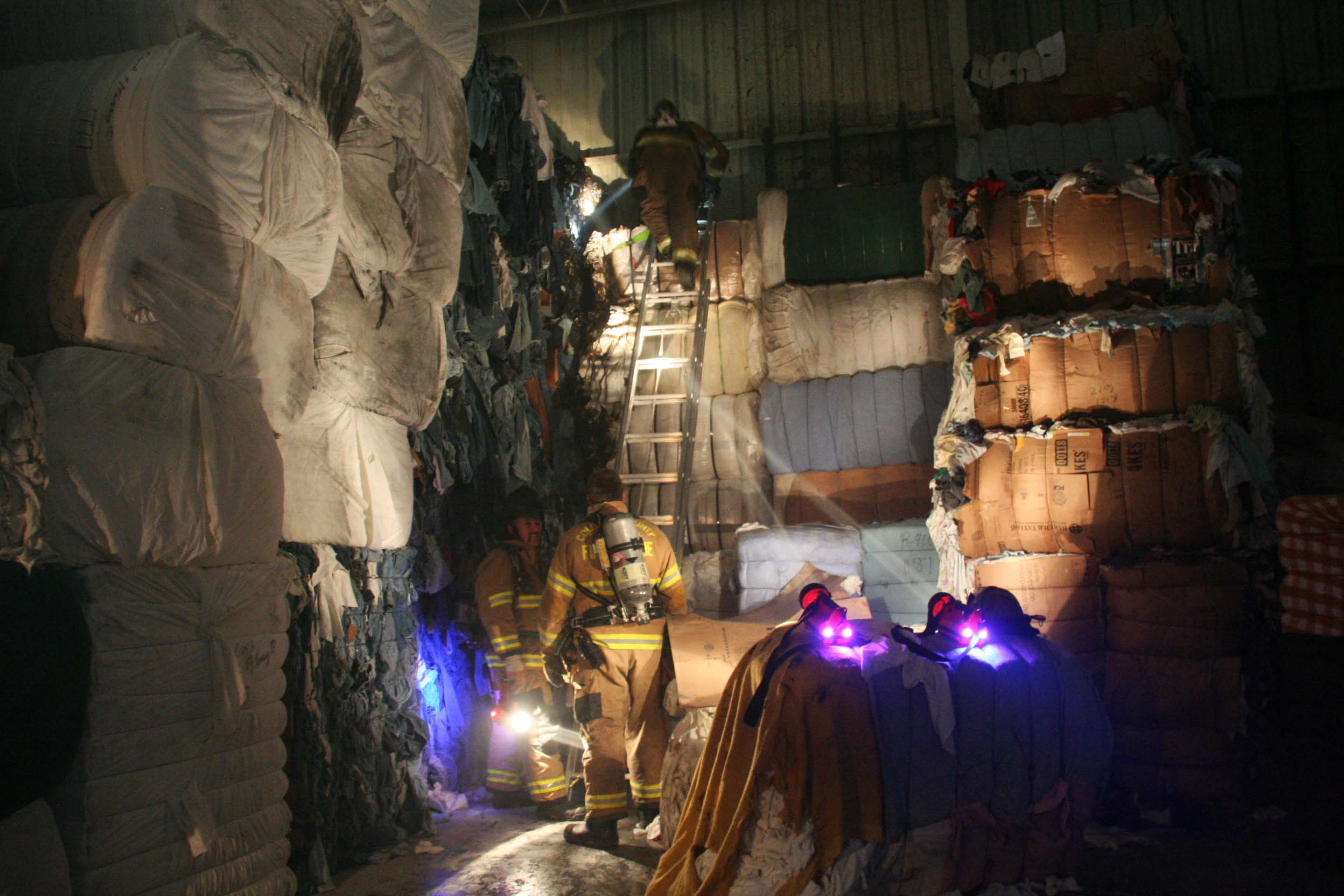 Stations 1, 19 and 26 responded to a fire at the Carolina Textile Recycling Facility located at 68 Anderson Road at 0832, Tuesday morning 27-April. The 45,000 square foot building houses a clothing recycling company that shreds and packages old clothing to make rags for various industries. They also operate a large used clothing outlet in an attached addition. The rags are stored in 1000 pound bales, which are bound and stacked 20 feet high throughout the large warehouse. The caller to 9-1-1 reported a fire in multiple bales in a back corner of the warehouse. Engine 19 arrived within 2 minutes to find light smoke coming from the loading dock bay doors and smoke coming from the eaves at the rear of the building. The employees were in the process of evacuating the facility. It was reported that two employees had attempted to extinguish the fire with portable fire extinguishers without success. Engine 19 deployed a 200 foot 2-1/2" line into the building, which was gated to supply two 1-3/4 handlines. Firefighters carried the attack lines into the building and encountered moderate smoke conditions throughout the large warehouse. Crews found the fire burning in about a dozen bales of clothing four feet above the ground extending 20 feet to the ceiling. An extension ladder was used to reach the top of two stacks of bales.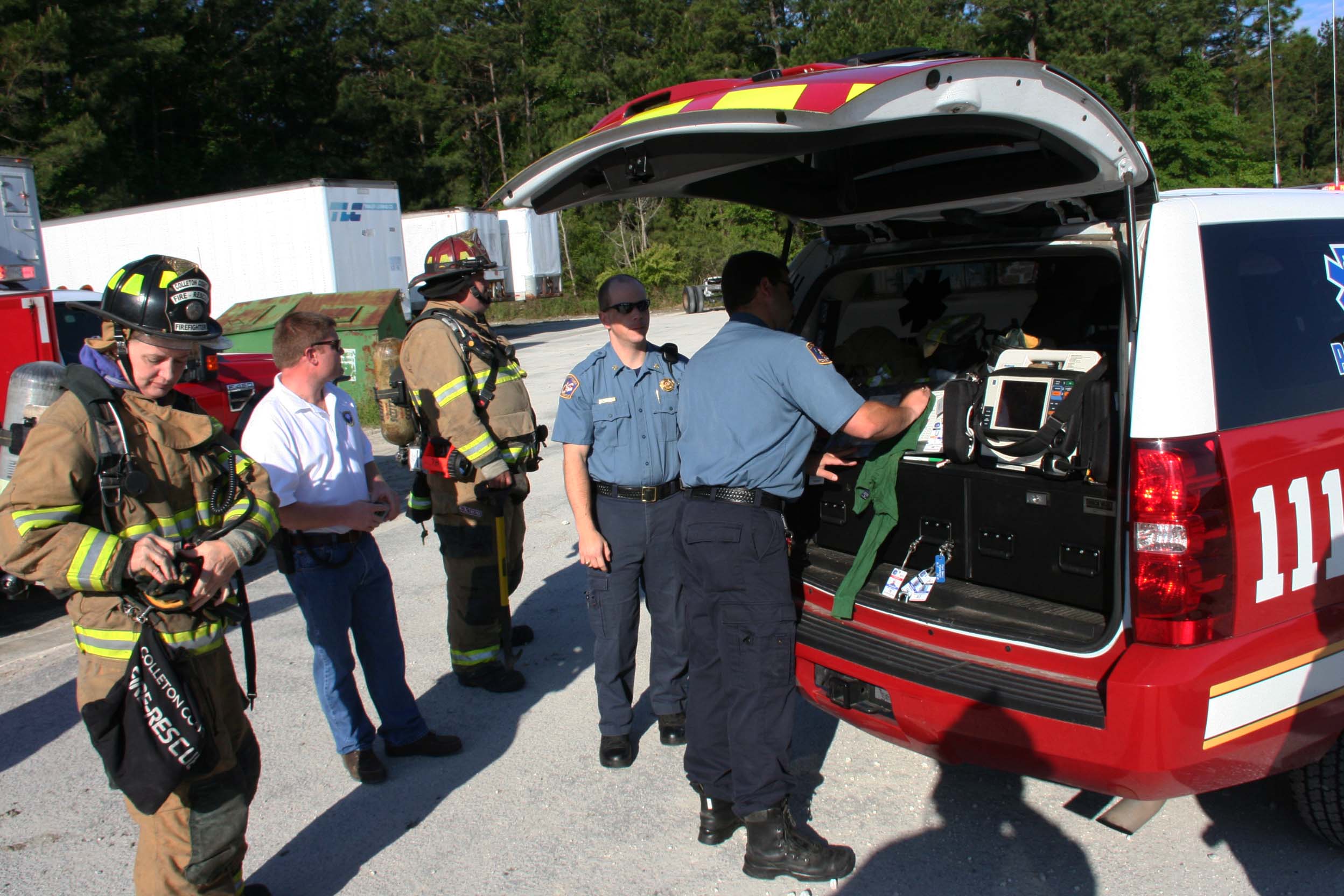 Interior crews were successful in knocking down the flames, but the fire continued to smolder in the tightly bound bales of clothing. Firefighters operated a motorized lift truck to move several bales, while other crew members ventilated the building. Portable PPV fans as well as the building's large exhaust fans were used to remove smoke from the building. When smoke was at an acceptable level, one of the company's lift truck operators took over the job. Approximately eighty, 1000 pound bales had to be moved to reach the twelve smoldering bales at the back near the building wall. All smoldering bales were removed to a safe area in the parking lot, away from the building. The cause of the fire is under investigation and the Sheriff's Office is assisting. Fire units were on the scene a little over 2-1/2 hours.
Engine 1, Engine 19, Engine 26, Ladder 19, Medic 19, Battalion 1, Rescue 1, Car 12 and Car 111 responded. Asst. Chief David Greene served as Incident Commander.