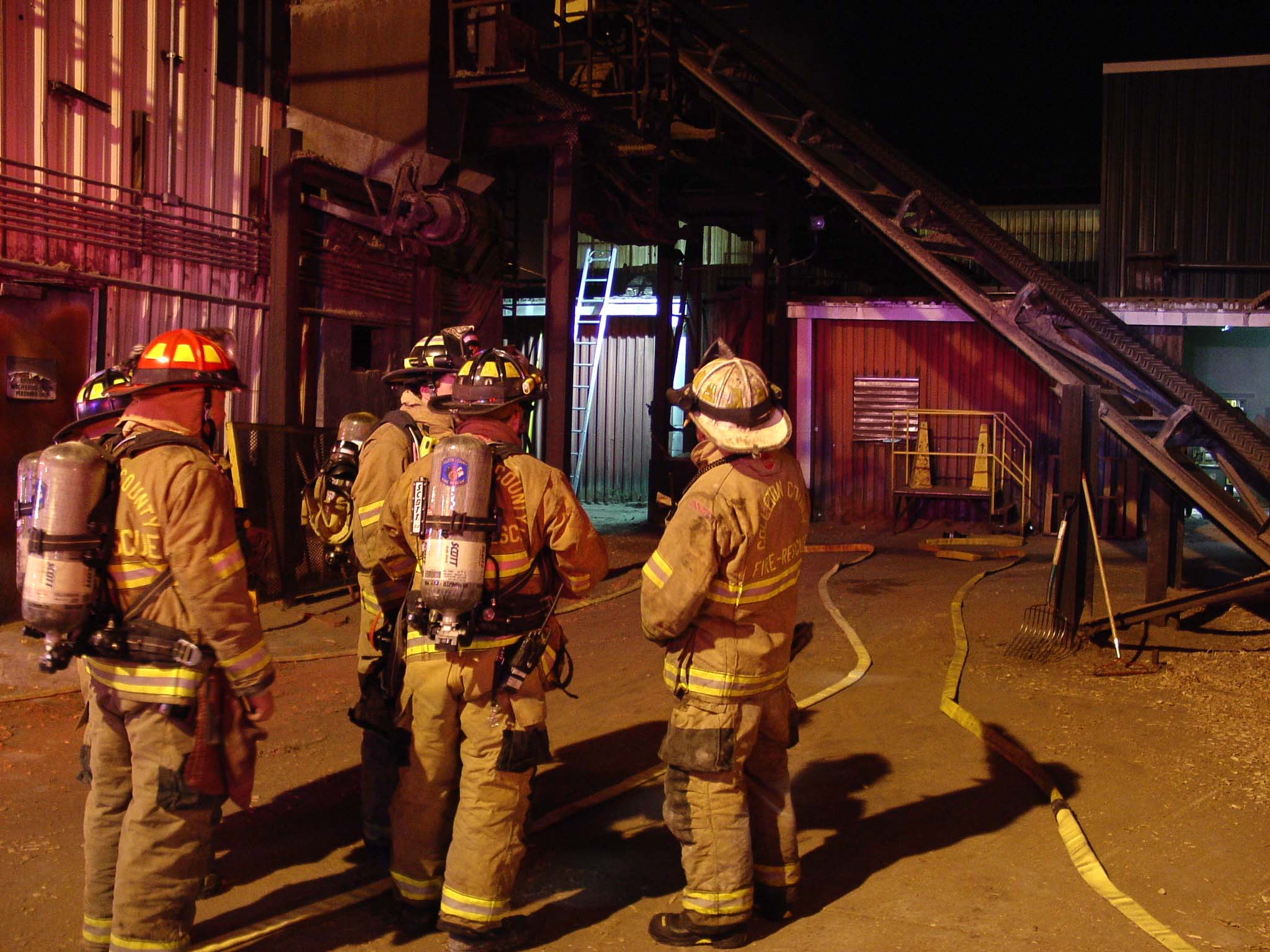 Stations 1, 6, 12, 19, 22 and 27 responded to a structure fire at 3463 Green Pond Hwy at the Walterboro Veneer Plant at 0154, Saturday morning 3-April. Plant security personnel reported a fire in the ceiling in the main building at the wood products company. Security personnel used several ABC extinguishers in an attempt to extinguish the fire. Engine 19 arrived to find smoke coming from the roof with several smoldering fires near a conveyor system that runs over several buildings. A quick visual inspection and a TIC found no fire inside the building. Access to the building is very limited. Engine 19 was able to navigate inside a security fence, parking on the exterior of two other buildings. Ladder 19 could not reach the main building in the area of the fire. Tender 19 and Tender 12 supplied Engine 19 through 3 inch lines.
Firefighters stretched two 1-3/4 handlines between the buildings and then to the roof of the main building. Several ground ladders were used to reach the roof and conveyor system. Two roof ladders were used to transverse the metal roof, which was damaged and appeared unsafe to support the weight of crews. Firefighters found multiple saw dust piles smoldering on the roof under the conveyor system. Dust was piled as high as two feet in some areas. Fire had extended along the ridge of the roof, igniting insulation under the roofing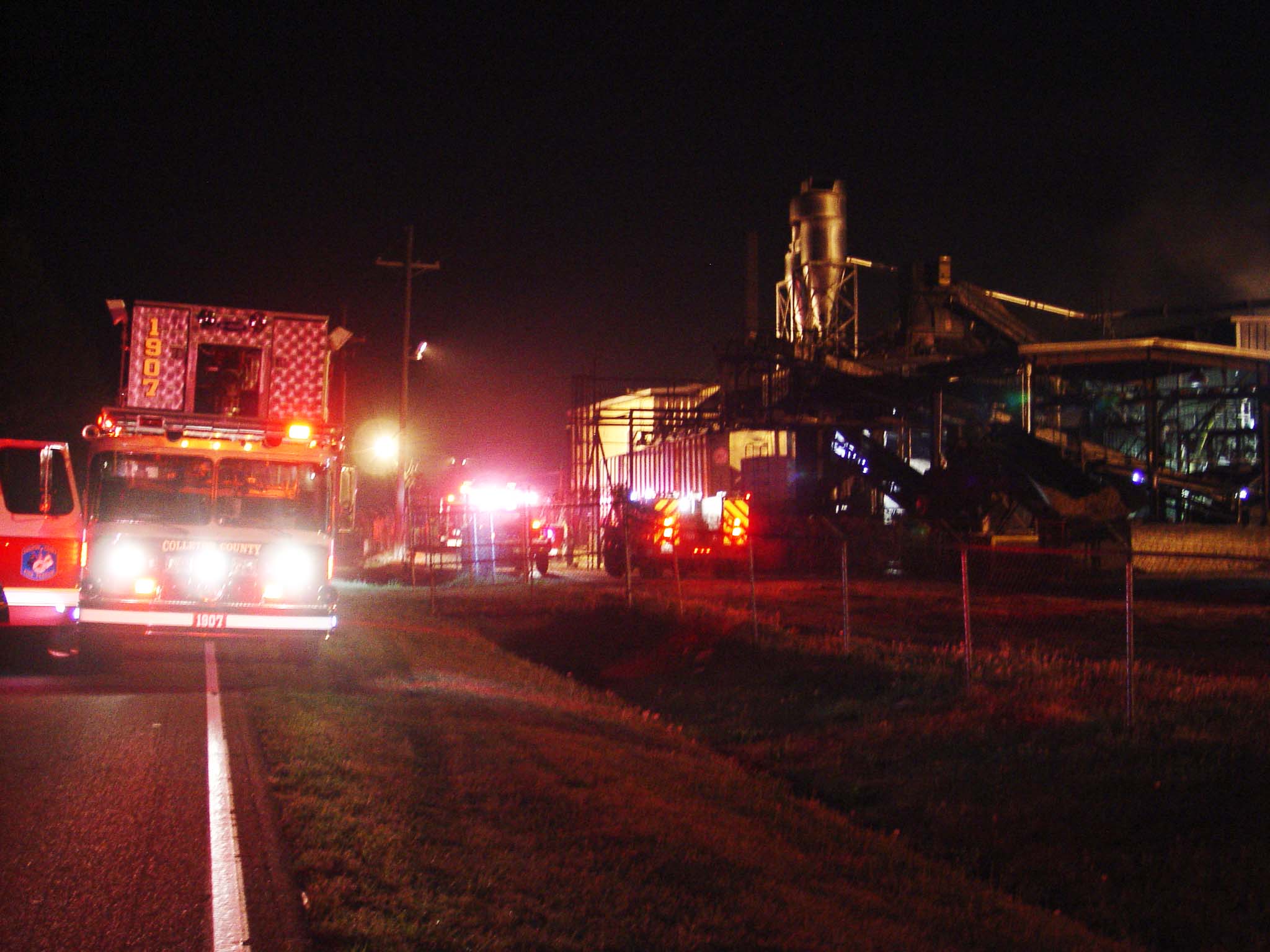 materials. Crews used pike poles to remove roofing materials and forced several six foot long vents from their mounts to extinguish the fires. The handlines were used to penetrate the accumulated saw dust and roofing materials. Personnel worked for an hour to extinguish the fires. The roof in the area of the fire suffered substantial damage, however the conveyor system did not appear to be damaged. The plant was not operating at that hour of the morning, so no workers were present. Units were on the scene for over 2 hours.
Engine 1, Engine 6, Tender 1, Tender 12, Tender 22, Tender 27, Ladder 19, Medic 6, Medic 19, Battalion 1, Truck 11, Truck 12 responded. Captain Scott Feather served as Incident Commander.