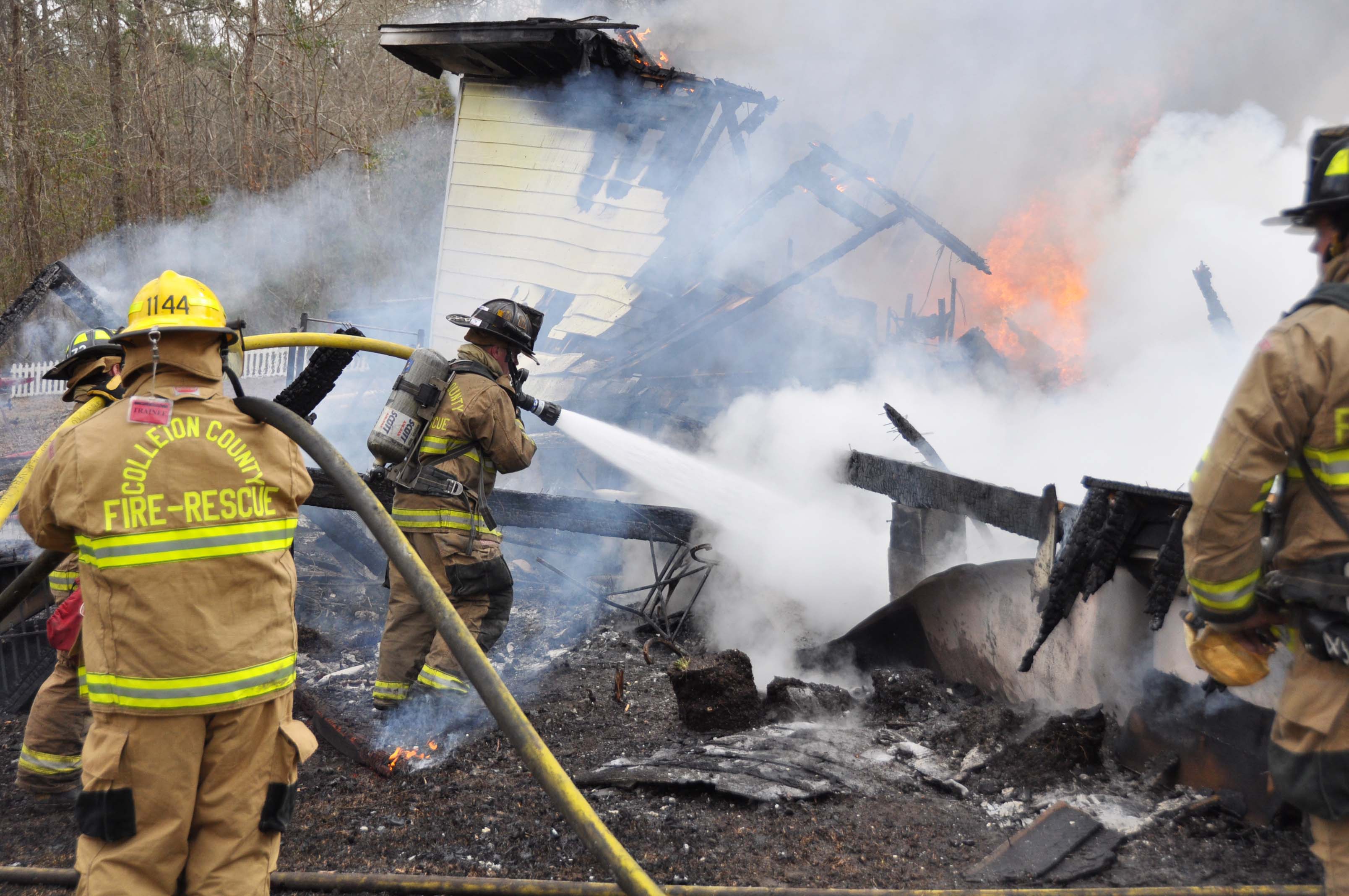 Stations 2, 5, 9, 11, 19 and 27 responded to a structure fire at 76 Capricorn Lane Tuesday afternoon 16-March at 1529. The home, which was located down a long narrow driveway off of another long narrow lane was not accessible by fire apparatus. Engine 9 and Medic 9 arrived to find heavy smoke visible from Rambler Way. Firefighters had to walk approximately 1/8 mile down the two roads to assess the scene. They found a one story wood frame structure well involved. Approximately half of the building had already collapsed. A fast moving grass and woods fire was also endangering three other structures and several vehicles. Incoming units were directed to find an alternate means to reach the scene. Truck 16 with a skid unit was able to drive back to the home and combat the woods fire. Tender 19 was able to back into a yard off of Rambler Way and deploy one 1-1/2 handline over a fence into the yard. Engine 11 was also positioned in the same yard. Two hundred feet of 3 inch line was stretched from Engine 11 to the fire scene. The two 1-3/4 handlines were carried to the scene and connected to a gated-wye to be used as attack lines. Tenders shuttled water to Engine 11 for water supply. Additional personnel were called to scene for manpower. The home was a total loss, but the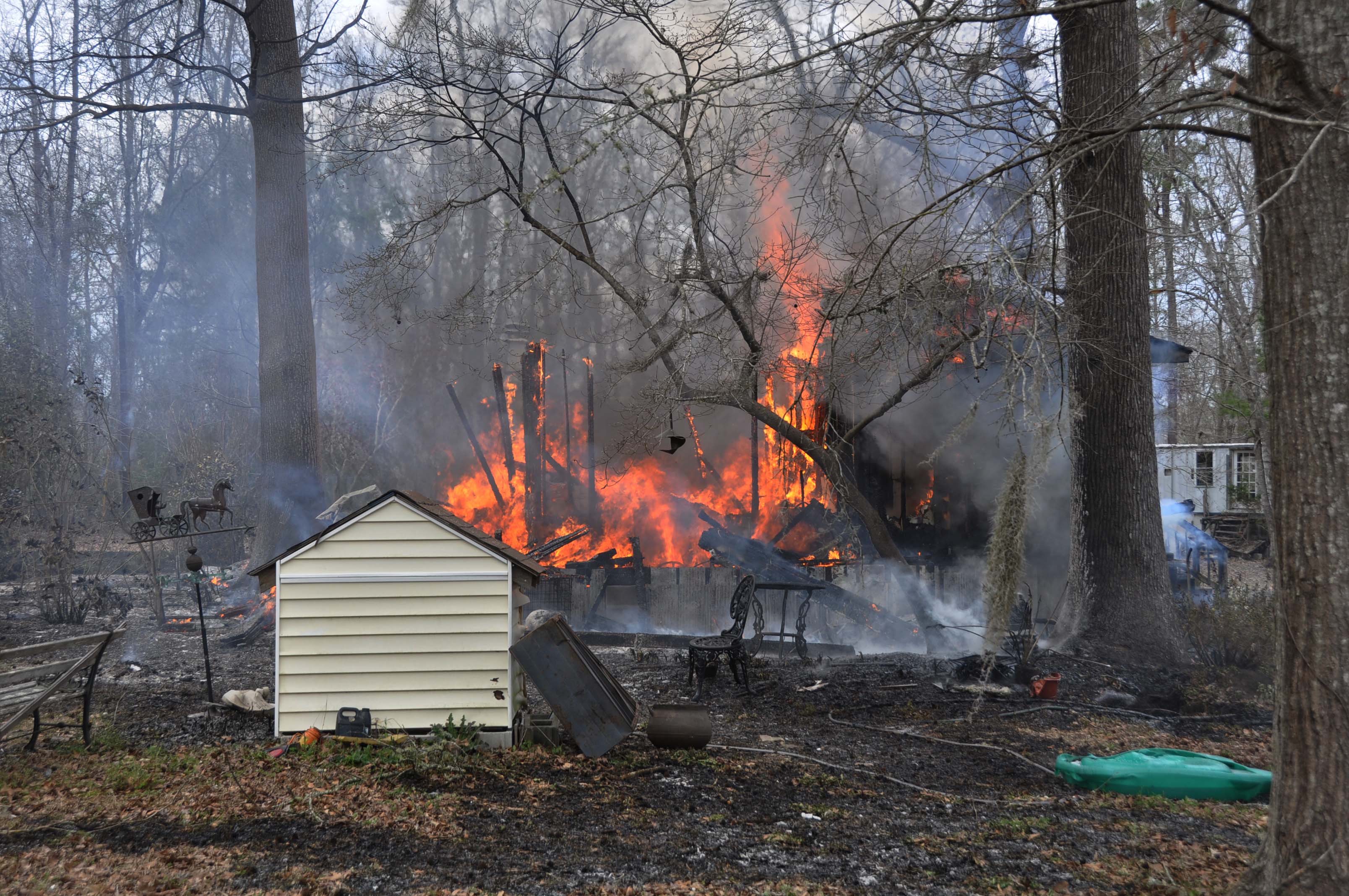 exposures were saved, except one vehicle that received minor damage. Several family pets were also lost in the blaze. The cause of the fire was suspicious in origin. Fire-Rescue investigators along with the Sheriff's Office and the SLED Arson Unit are investigating the fire.
Engine 9, Engine 11, Tender 2, Tender 5, Tender 9, Tender 19, Tender 27, Medic 9, Medic 19, Truck 16, Truck 116, Truck 11 and Battalion 1 responded. Lieutenant Jimmy Jacques served as Incident Commander.