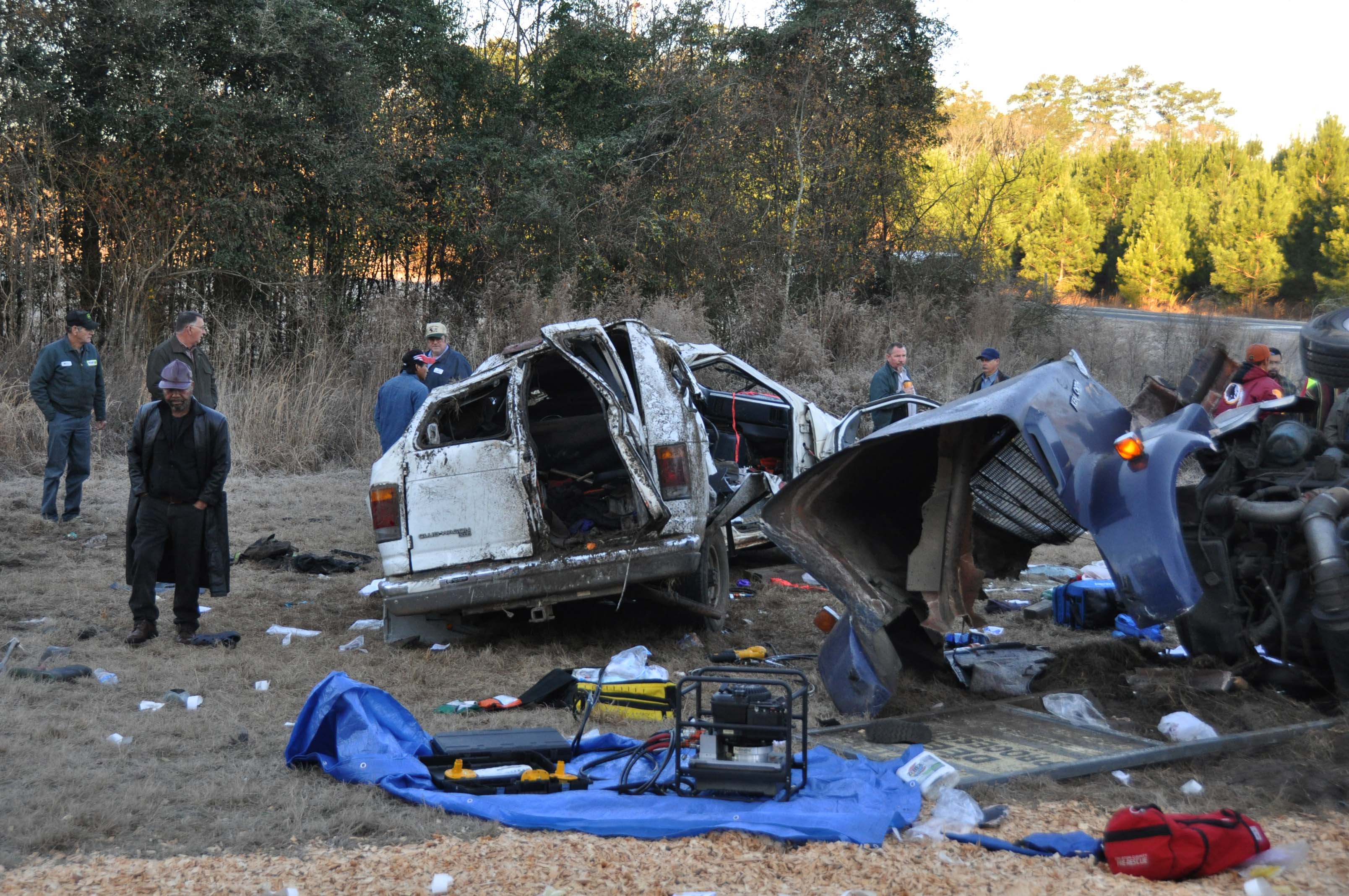 Stations 1, 3, 18, 23, 26 and 27 responded to a multi-fatality MVC at the intersection of US Hwy 601 (Broxton Bridge Highway) and SC Hwy 641 (Confederate Highway) Wednesday morning 27-Janaury at 0713. Apparently a westbound full size van, which was occupied with eight passengers, was traveling on Confederate Highway, when it pulled into the path of an 18 wheeler that was southbound on Broxton Bridge Highway. The truck struck the van in the middle of the passenger side causing extensive damage. It appeared that no one was wearing a seatbelt and at least two occupants were ejected from the van. The vehicle rolled over at least once, coming to rest on its wheels. Several occupants were trapped in the wreckage with life threatening injuries. The tractor trailer was hauling a full load of wood chips. It also overturned, spilling the load on the ground. The truck driver received severe injuries in the crash. Three of the eight occupants in the van were killed, including the two men who were ejected.
Fire-Rescue responded with three ambulances, two Engines and two heavy rescue units. Bamberg County also sent an ambulance from nearby Ehrhardt and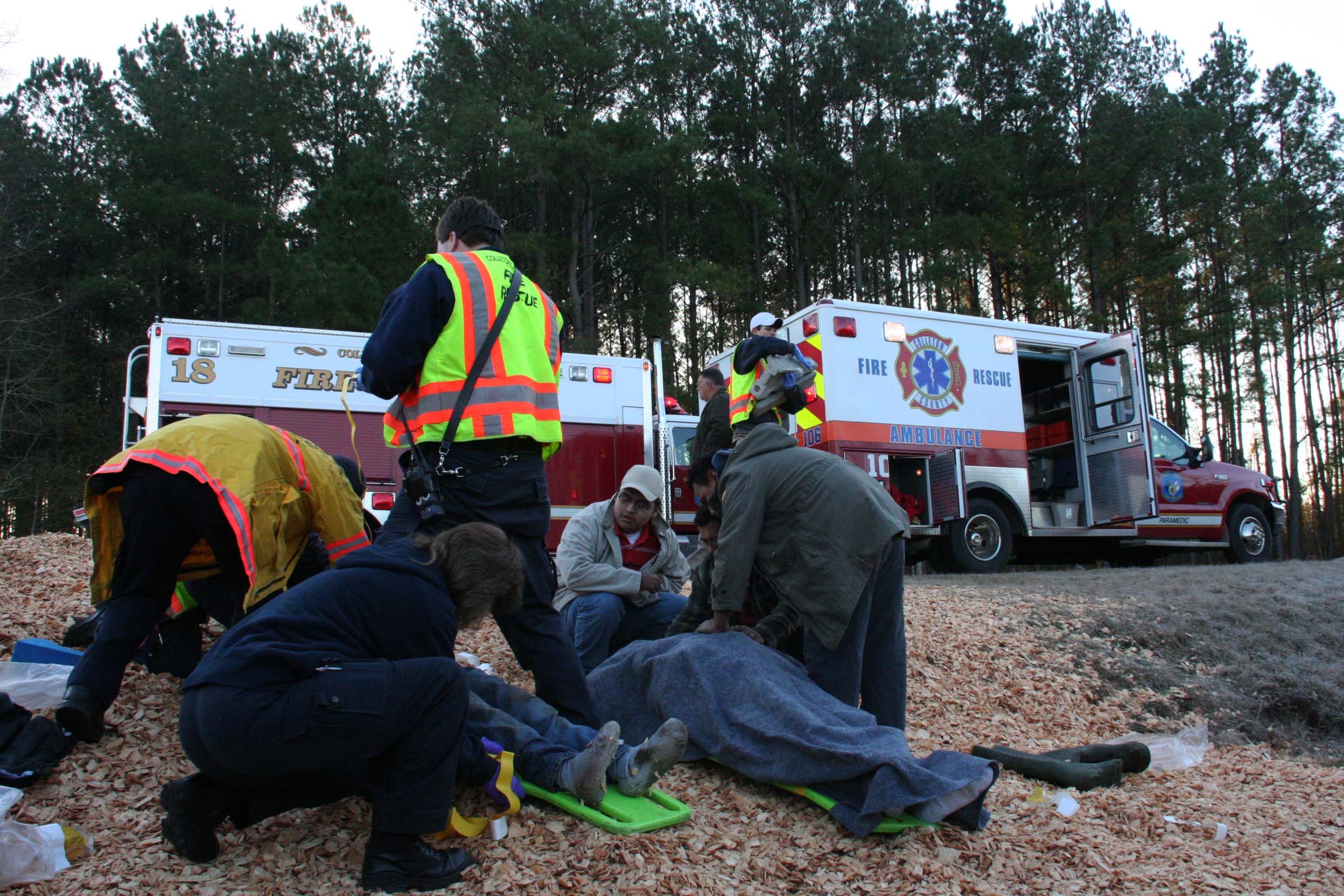 a private ambulance responded from the Lodge Community. Three medical helicopters were requested. All three landed in a field adjacent to the accident. Four patients suffered critical traumatic injuries. Firefighters used hydraulic rescue tools to extricate the victims, folding down the passenger side rear quarter panel to facilitate the safe removal of the injured. All were treated at the scene, including one patient who required RSI to maintain his airway. Three of the men were flown to Trauma Centers in Charleston and Columbia. The remaining three patients were transported by Medic 26 and Medic 27 to Colleton Medical Center in Walterboro. One man was later flown by helicopter from Colleton Medical Center to MUSC with critical injuries.
Traffic at the intersection was closed for several hours while the Highway Patrol and State Transport Police conducted their investigation of the crash.
Engine 18, Engine 23, Rescue 1, Rescue 18, Medic 18, Medic 26, Medic 27, Truck 12, Truck 16, Truck 111 and Battalion 1 responded. Lieutenant Joey Campbell served as Incident Commander. Omniflight-Charleston,