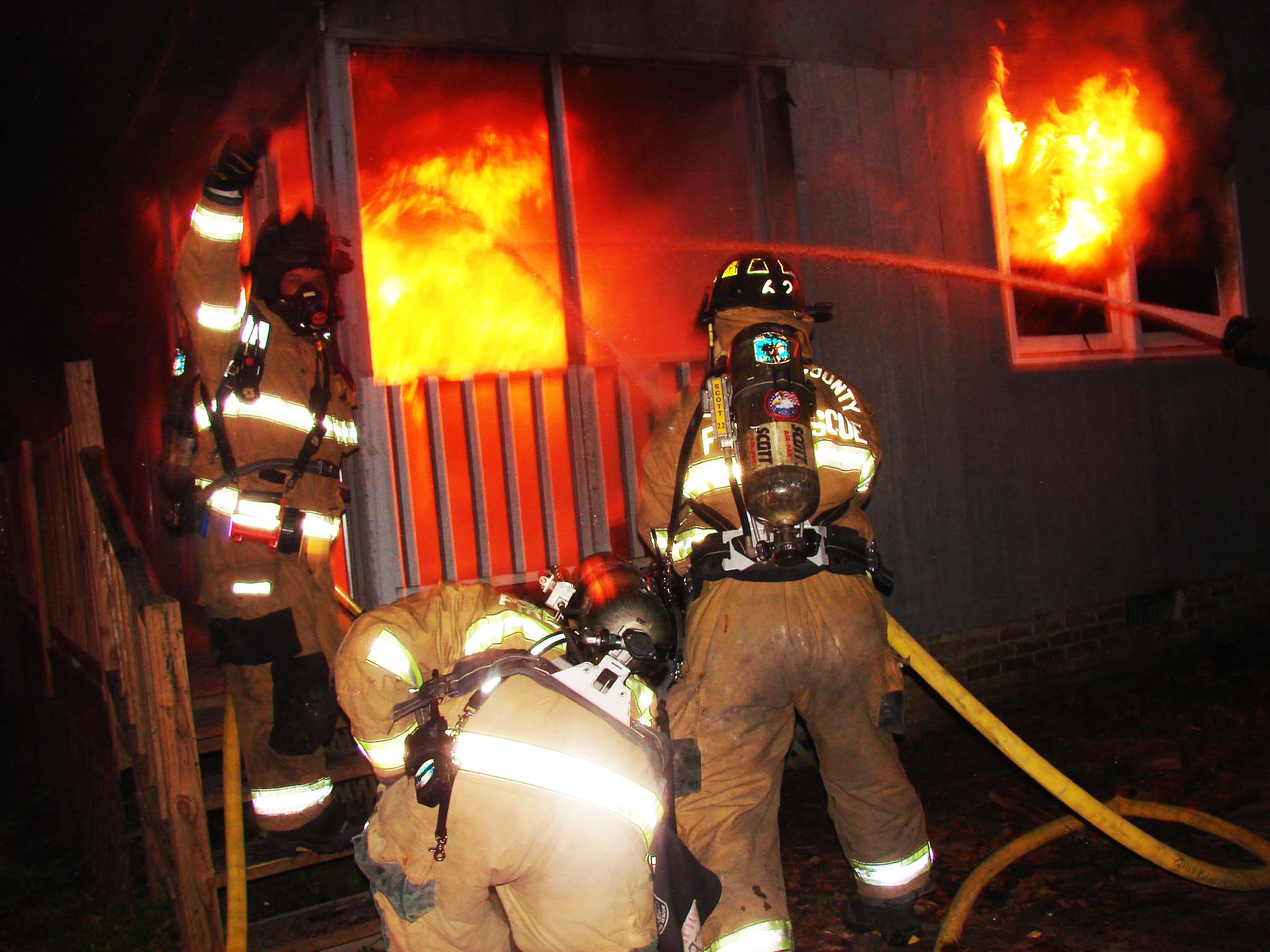 Stations 1, 4, 8, 19, 26 and 27 responded to a structure fire at 1312 Peniel Road at 2124 Tuesday evening 26-January. Engine 1 and Battalion 1 arrived to find heavy smoke conditions with fire venting from the rear of what was believed to be a one story ranch style, single family dwelling. A two car garage near the building was also involved. Crews deployed two 1-3/4 handlines, one to the garage to extinguish the fire in the roof and protect the exposure. The second line was extended to the front door. The garage crew began extinguishing the garage as the interior crew broke through the front door. The interior crew was met with light, non-pressurized smoke while on the porch. Just before entering the structure, a flash over occurred, enveloping the crew in fire. Flames roared out of the screened porch into the yard, as the crew rapidly exited the porch, with portions of their gear on fire. Firefighters working the garage, redirected their hose line to extinguish the interior crew. No one was injured, but some gear was damaged. Both crews regrouped and quickly knocked the fire down on the porch with the two lines. Firefighters worked defensively from the exterior for approximately 7 minutes until the they could reenter the building.
A second alarm was assigned to the incident at 2136. Firefighters reentered the building a short time later and were able to knock down most of the fire. No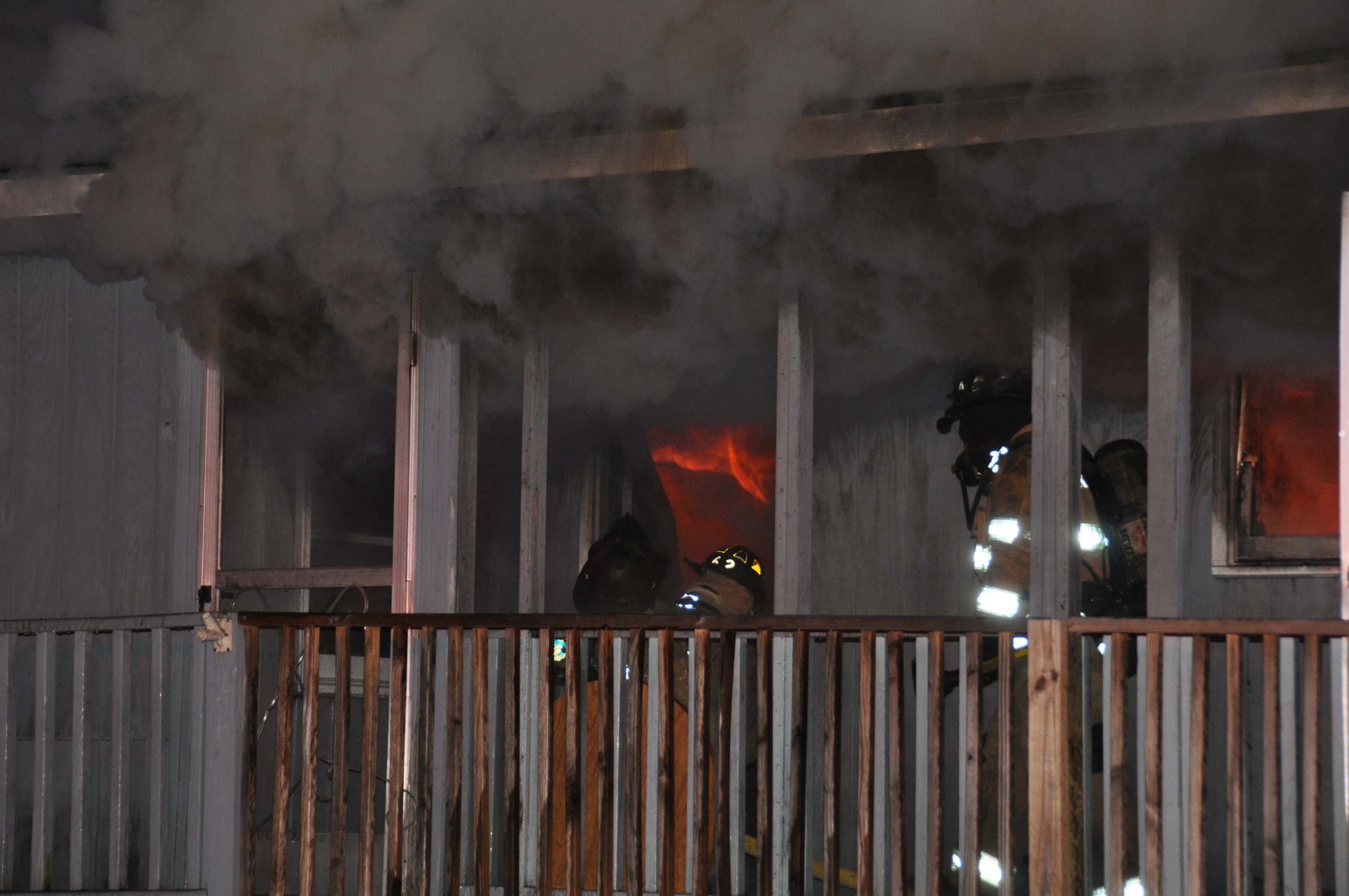 one was at home at the time of the fire. The occupant arrived about two hours into the incident, reporting to the IC that they had a fire in the fire place earlier in the day, but thought it was extinguished. Crews remained on the scene for approximately 3-1/2 hours. Tenders provided the water supply. County Fire Investigators and Fire Investigators from SLED conducted an investigation the following morning. The fire was determined to have started in the area of the fire place. The building was found to have been a double-wide mobile home, with a pitched roof added and covered with siding to resemble a ranch style home. The investigation is still in progress.
Engine 1, Engine 8, Tender 1, Tender 4, Tender 8, Tender 19, Tender 26, Tender 27, Rescue 1, Medic 27, Battalion 1, Truck 11, Truck 111 responded. Battalion Chief Dan Barb served as Incident Commander.