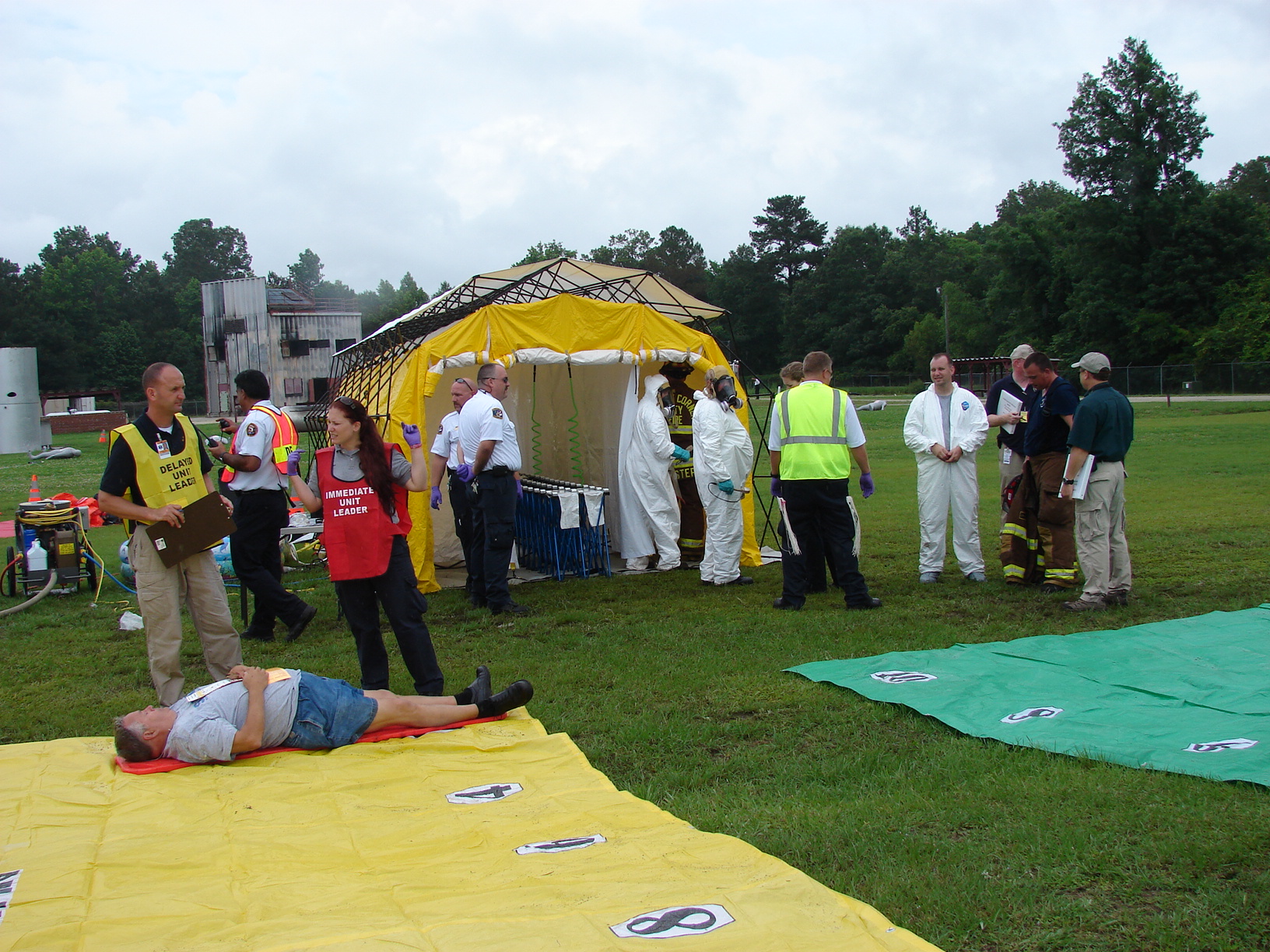 Colleton County Fire-Rescue was invited to participate in the Tri-county area Mass Casualty drill held in Berkeley County Wednesday 27-May. Fire-Rescue sent one ambulance staffed with crossed-trained firefighter-paramedics/hazardous materials technicians. The drill was designed to evaluate a response to a "dirty bomb" from both a standard fire department response, pre-hospital care and a coordinated effort of treating the walking wounded at various hospitals throughout the Lowcountry. Mocks Corner City Fire Dept, Whitesville Fire Dept and Berkeley County EMS were the primary response agencies. The State Emergency Management Office provided evaluators.
Requests were made for additional ambulances and engine companies to respond as the incident evolved. The scenario involved two vehicle fires, a structure fire coupled with the Haz-mat incident. A team from the Naval Weapons Station and local Charleston area COBRA teams responded to the initial alarm. As the incident progressed additional resources were requested from Dorchester County EMS and Colleton County Fire-Rescue. Crews mitigated the fires, conducted air monitoring, established "hot, warm and cold" zones and established an emergency decon. A standard decon line for the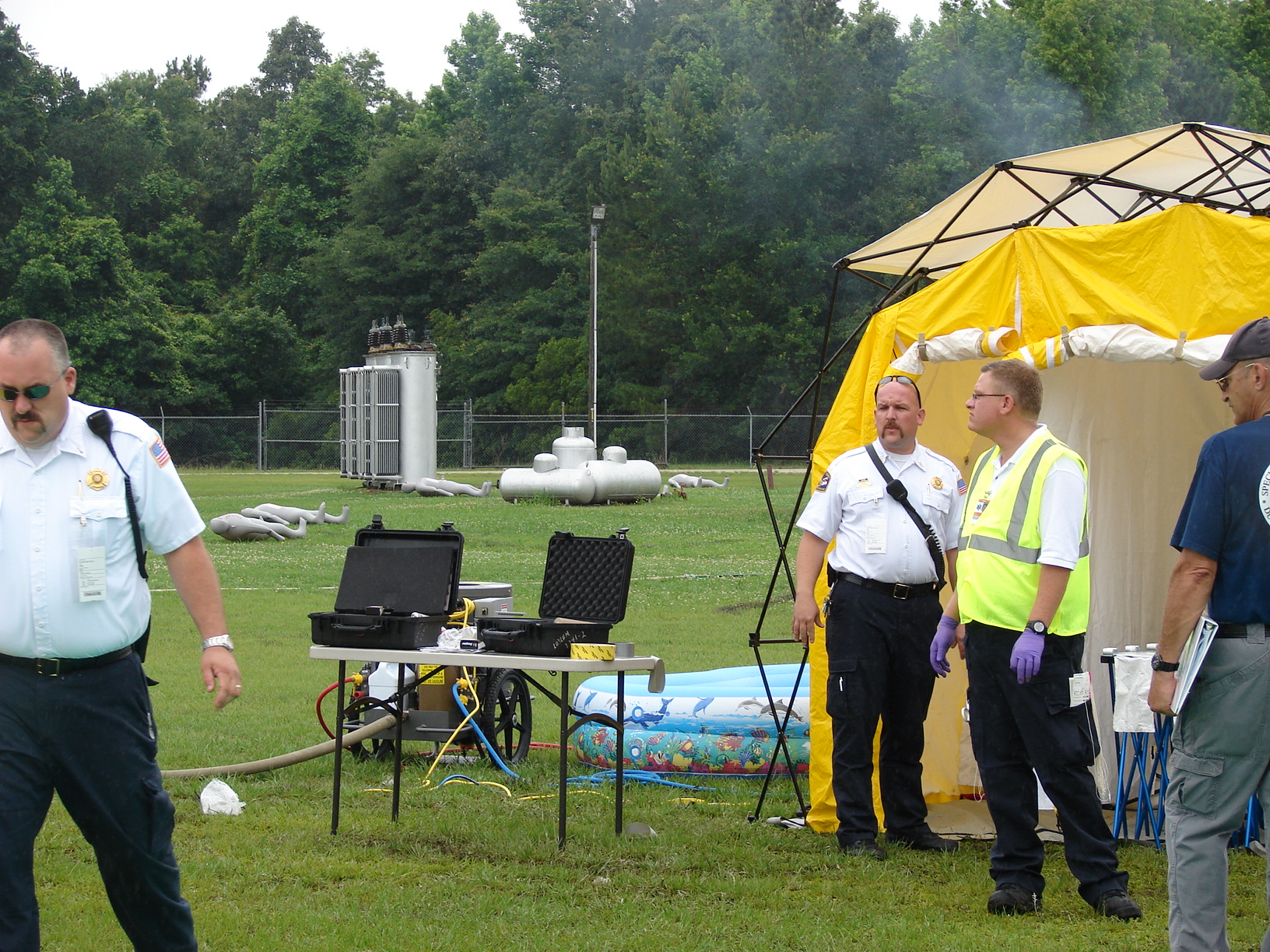 patients was also set up. Multiple patients were decontaminated. The patients were then sent to triage/treatment and/or transported to area hospitals. This drill evaluated strengths and weaknesses of all the agencies involved. It improved interoperability among the agencies in the event a real incident of this nature should ever occur.
Agencies throughout the Lowcountry participated including Berkeley County EMS, Mocks Corner City Fire Dept, Whitesville Fire Dept, Pine Ridge Fire Dept, Low Country COBRA teams, North Charleston Fire Dept, City of Charleston Fire Dept, Naval Weapons Stations Fire Dept, Dorchester County EMS, Charleston County EMS, Colleton County Fire Rescue, Berkeley County Sherriff Office, Berkeley County Coroner's Office, Goose Creek City Police, Charleston County Sheriff Office, SLED, SC Incident Management Team and SC EMD.