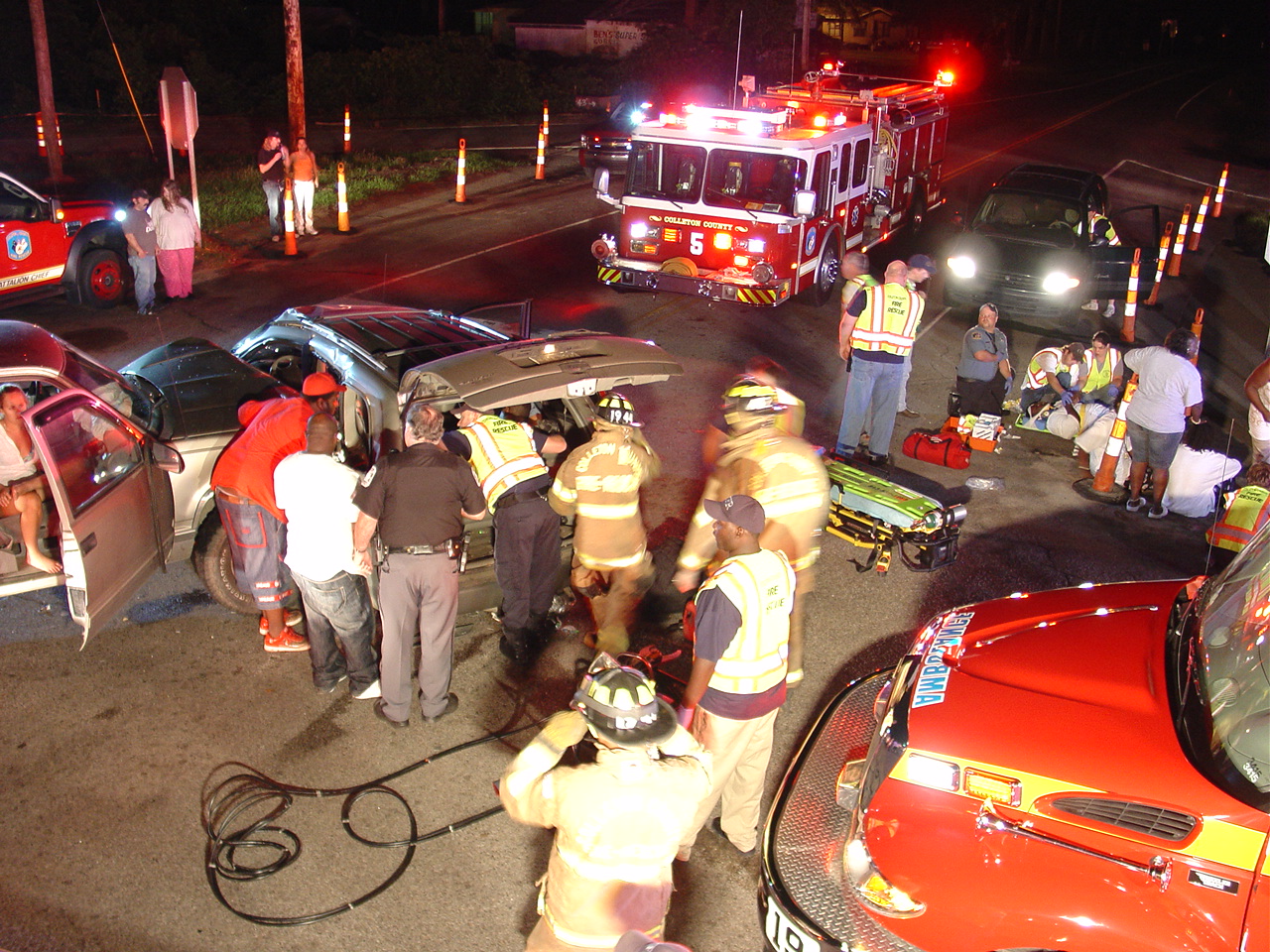 Stations 1, 5, 9, 19, 26 and 27 responded to a two car MVC on Jefferies Highway (US Hwy 15) at the intersection of Augusta Highway (SC Hwy 61) Canadys Crossroads at 2353 PM Saturday evening 16-May. Apparently a minivan traveling eastbound on Augusta Hwy. pulled into the path of a southbound pickup truck traveling on Jefferies Hwy. The two vehicles collided in the intersection. Six people received injuries in the crash, with one person being critically injured and another being trapped in the minivan. Firefighters used hydraulic rescue tools to extricate a rear passenger in the minivan.
Fire-Rescue treated the patients at the scene and transported four people in three ambulances to Colleton Medical Center. Due to a delayed response by a medical helicopter, the critical patient was transported to the Walterboro Hospital where he was stabilized and then flown to the Trauma Center at MUSC. The Highway Patrol is investigating the crash.
Engine 5, Engine 26, Rescue 1, Battalion 1, Medic 9, Medic 19, Medic 27 and Truck 111 responded. Asst. Chief David Greene served as Incident Commander.