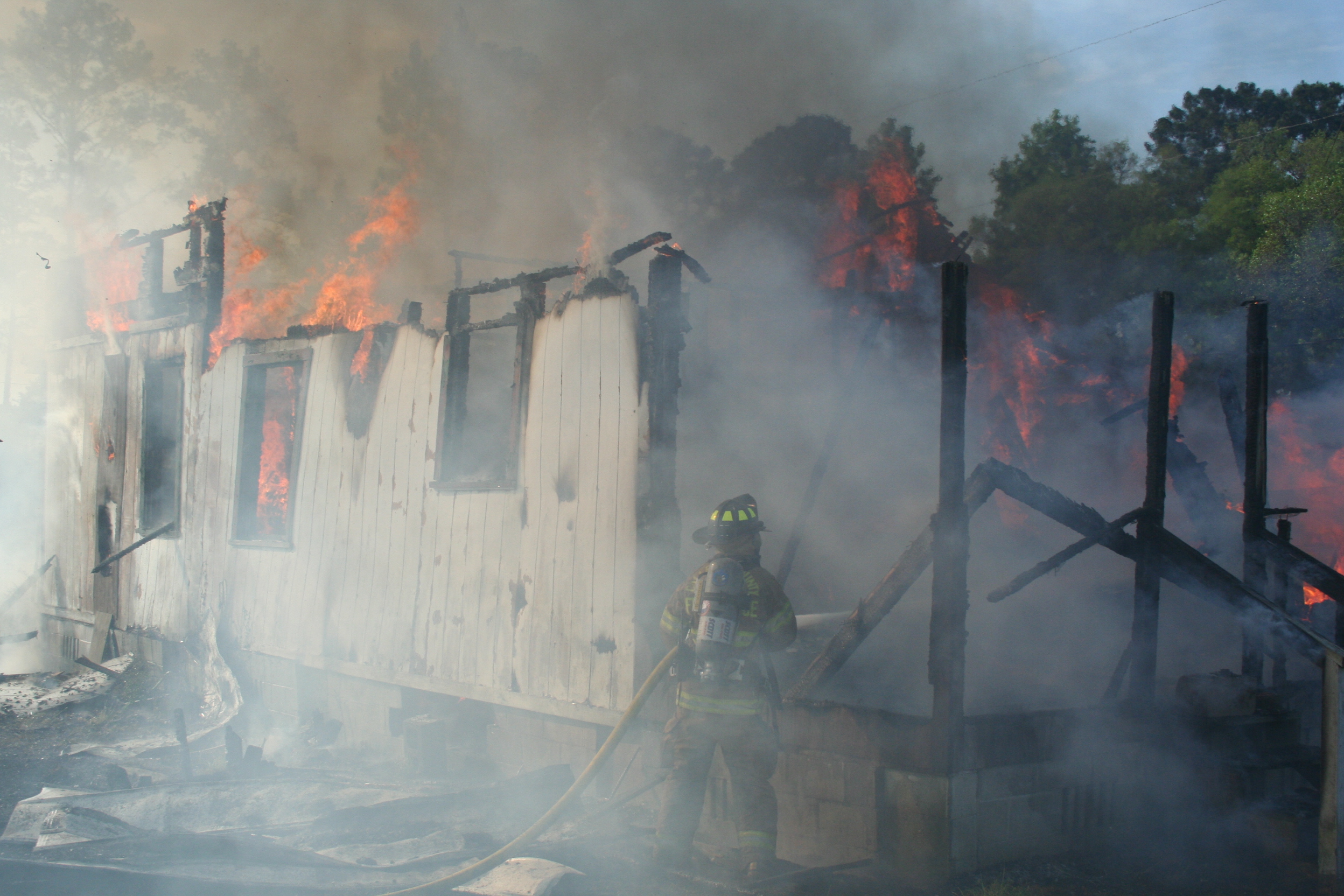 A two alarm dwelling fire brought Stations 1, 2, 6, 12, 13, 19, 22 and 27 to 7372 Ritter Road at 0816, Friday morning 1-May. The caller reported fire coming from the older wood frame building. Engine 6 noted heavy fire visible on arrival with the roof compromised. Two nearby singlewide mobile homes were threatened. Engine 6 set up in the driveway, deploying two 1-3/4 handlines and one 2-1/2 handline. Arriving Tenders were advised to begin a water shuttle operation, with Engine 1 responding to a nearby water supply point about ¾ of mile from the scene. A second alarm was initiated shortly after arrival for Tenders and manpower. The roof collapsed just as firefighters began attacking the fire. An exterior attack was performed for about 25 minutes before firefighters could begin removing debris and enter what was left of the structure. Overhaul took nearly 1-1/2 hours. Both walls on the "B" and "D" sides were pulled down for safety reasons. The rear "C" wall was already burned away. The porch, front wall and portions of the two front rooms remained, but suffered heavy damage.
Eight Tenders provided water supply, using a drop tank to fill Engine 6. Engine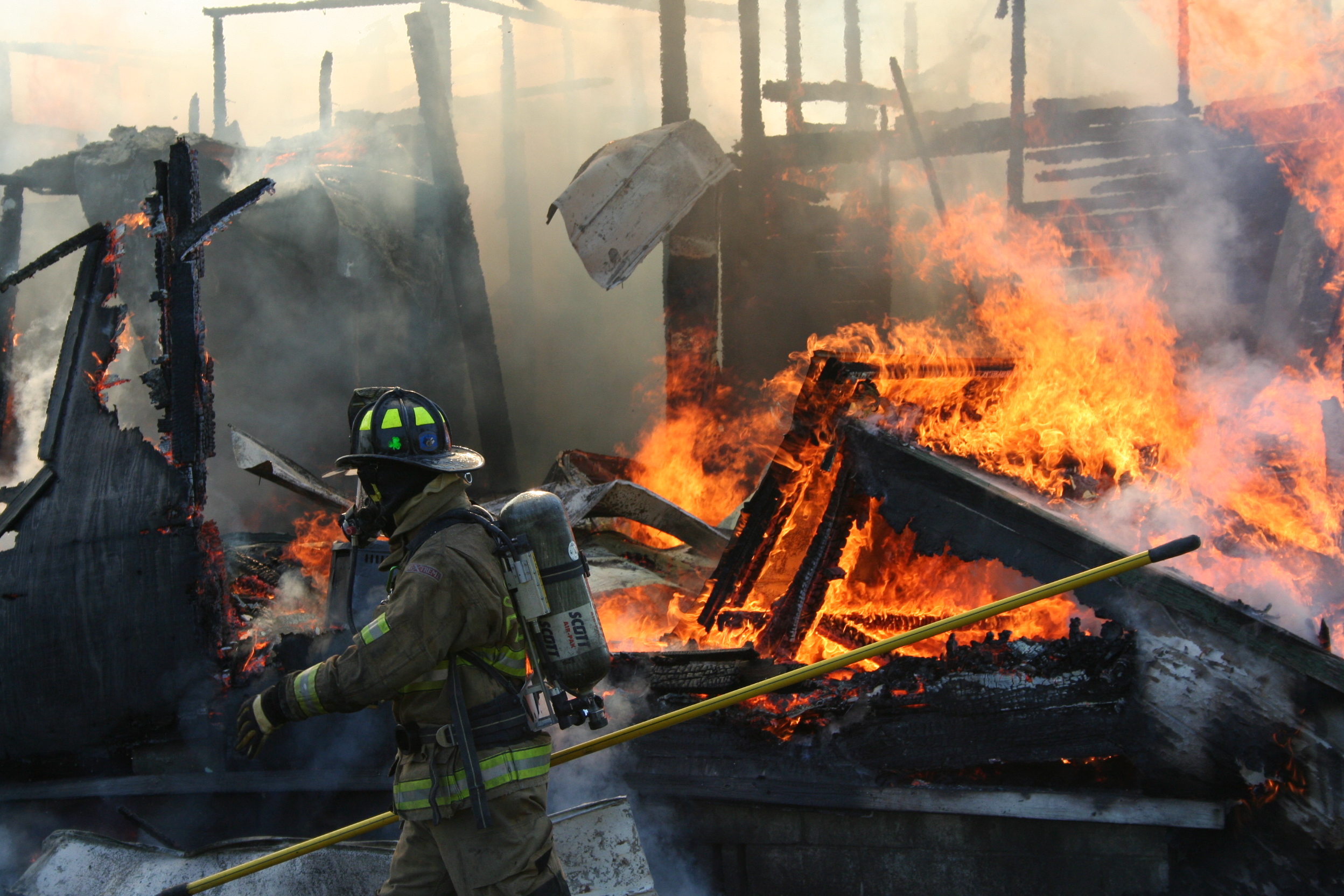 1 only refilled two Tenders from the pond near Bright's Grocery Store. Only approximately 10,000 gallons of water was used to extinguish the fire. The home was vacant at the time of the fire, however the power was still connected to the house. The fire appears to have started near an electrical outlet in the utility room. No injuries were reported at the incident. Both exposures (singlewide mobile homes) suffered minor radiant heat damage to the siding and plastic shudders, but firefighters kept the flames from reaching the homes. .
Engine 1, Engine 6, Tender 1, Tender 2, Tender 6, Tender 12, Tender 13, Tender 19, Tender 22, Tender 27, Medic 6, Medic 27 and Battalion 1 responded. Lieutenant Joseph Campbell serve as Incident Commander.