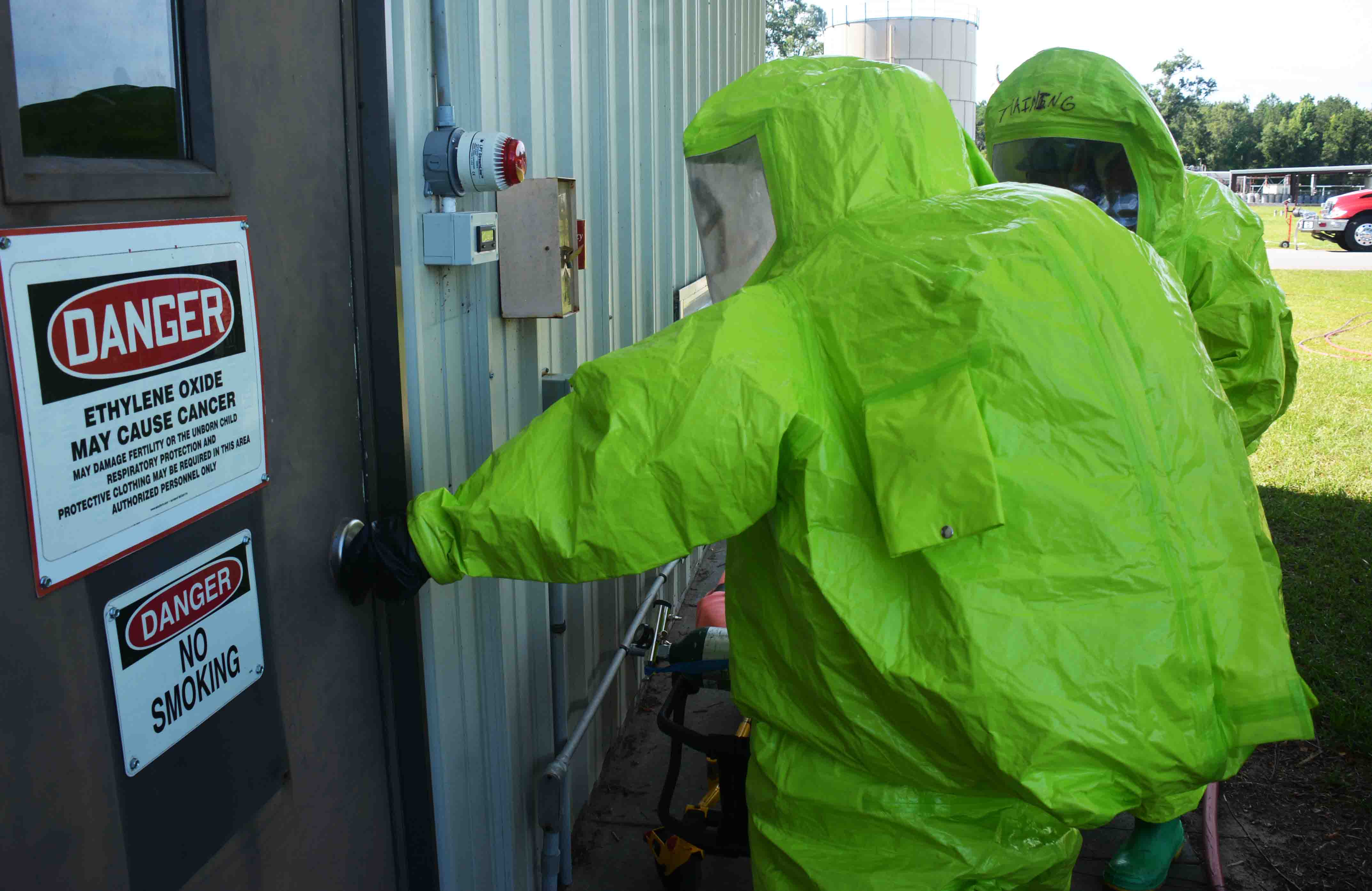 19/June/2017 – Disaster Drill at Bal-Chem – "A" Shift
Fire-Rescue and Bal-Chem Corp. conducted a disaster drill on site at the Bal-Chem facility off of ACE Basin Parkway in Green Pond Monday morning 19-June. The drill involved a simulated accident and leak of Ethylene Oxide with one employee missing. Initial responders accounted for the staff and secured the area until HazMat 19 arrived. C.A.R.E. Flight also responded to the scene and stood by. HazMat Techs entered the building in Level "A" suits and searched for the victim, who was found unconscious in a rear storage area. The patient was quickly removed and decontaminated, then transported to the flight crew for transportation to a medical facility. Following the drill, the 27 Firefighter-Paramedics met with the Administration of the facility and discussed the two hour operation.
Engine 2, Engine 6, Medic 6, Medic 14, HazMat 19, Car 105, Car 107, Car 110, Car 112 and Car 118 participated in the Drill.