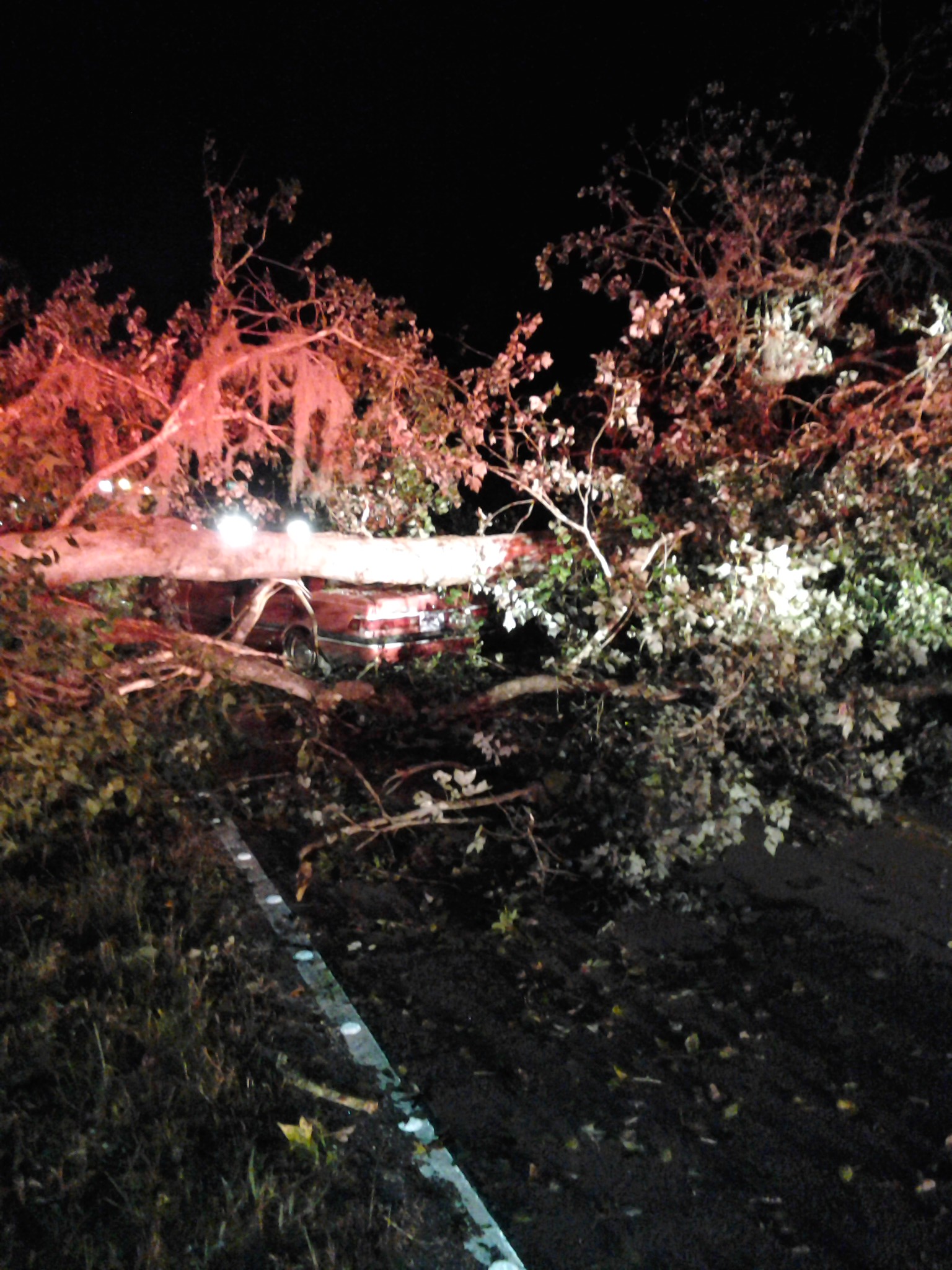 01-September-2012 – MVC – "C" Shift
Incident # 12-04798 – An early morning accident has left one man in serious condition. The accident occurred on Broxton Bridge Highway (US Hwy 601) at 03:42 Saturday morning 01-Sept at the Colleton/Hampton County line. The vehicle was crossing the swamp and reached a point between the two bridges, when a large tree fell on his car crushing the vehicle. Another motorist reported the accident, advising the man was trapped inside, however when firefighters arrived he was already out of the car. The car suffered heavy damage, while the driver received various traumatic injuries, including a head injury. He was transported to Colleton Medical Center by Medic 18, then transferred to the Trauma Center at MUSC in Charleston. The SC Highway Patrol is investigating the crash.
Engine 3, Engine 23, Squad 23, Rescue 1, Battalion 1, Medic 18 responded. Firefighter-EMT Marshal Murdaugh served as Incident Commander.
Photos by Doug Mixson Jr.