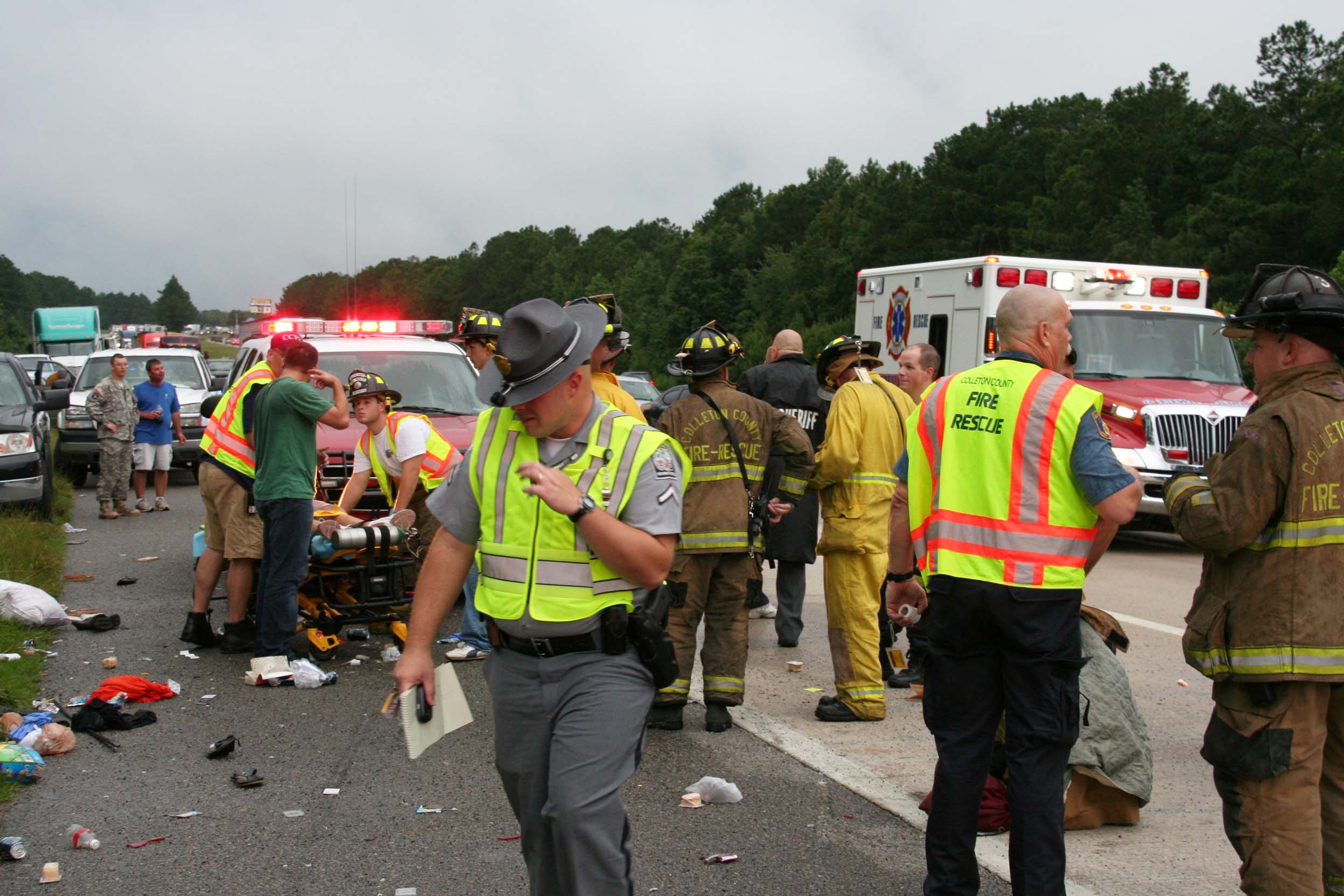 Stations 1, 6, 9, 18, 19, 26 and 27 responded to a single car MVC with MCI on I-95 at the 58 mile marker northbound, just before the Mount Carmel Road overpass, on Friday afternoon 31-July at 1850. Several callers reported an overturned van with multiple ejections. Truck 111 arrived four minutes later and found a minivan, upright which had obviously rolled over several times. The van was on the right shoulder with debris littering the Interstate. The northbound lanes were shut down and traffic was already backed up the one mile to the Walterboro exit. Several patients were laying on the ground near the van and one child was in the back of a pickup truck near the scene where a bystander had carried the patient. An adult male was trapped in the wreckage. Walterboro Public Safety began routing traffic off of the Interstate to US Hwy. 15. The SC Highway Patrol worked the accident.
Medic 19 and 27, Engine 26 and Rescue 1 were already responding. Medic 6 and Medic 9 were assigned to the call, however Medic 6 was diverted to a medical emergency. Medic 18 was assigned in their place. A request for medical helicopters was also made, but none of the air medical services could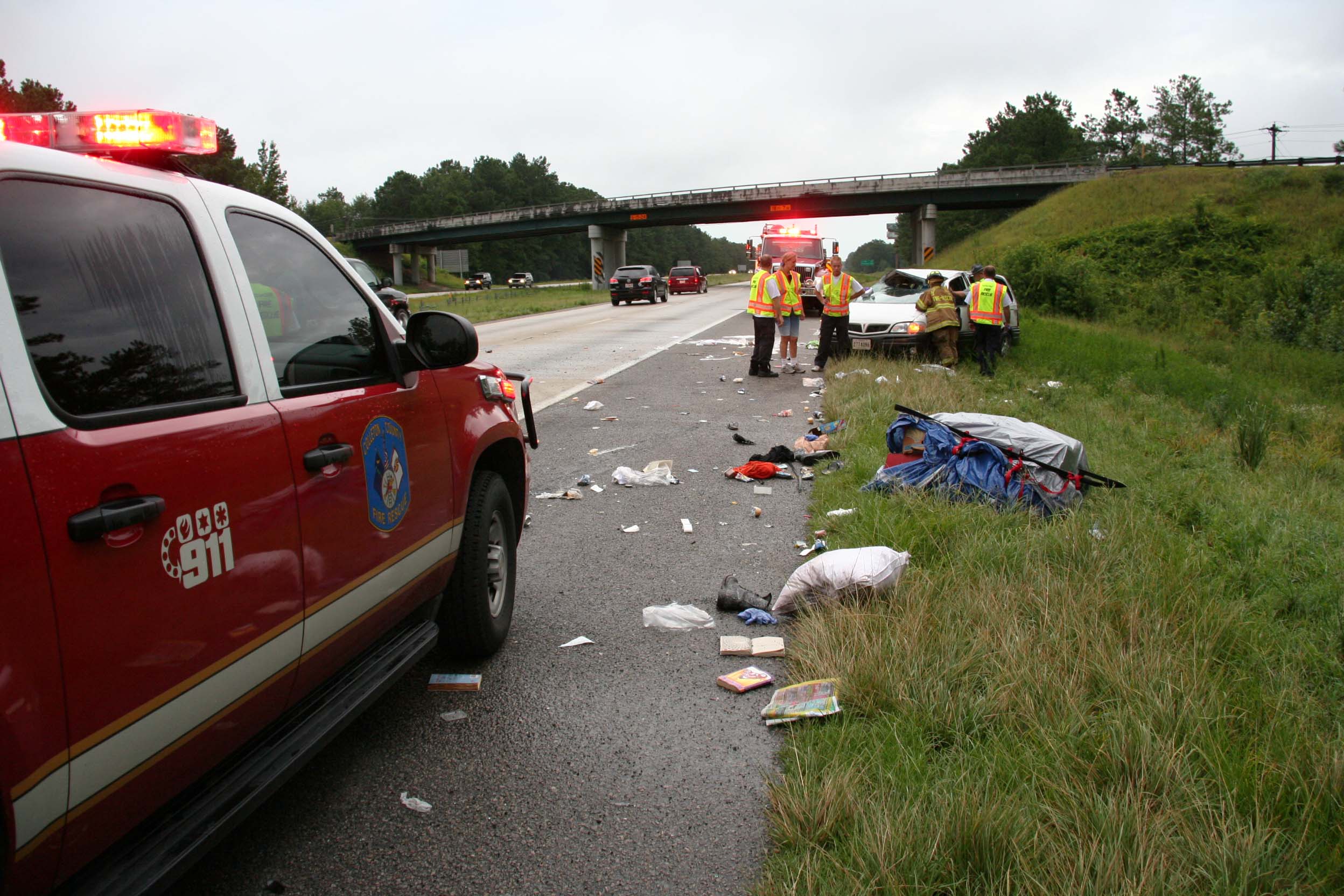 fly due to bad weather. Four children were ejected from the vehicle and suffered various traumatic injuries. Firefighters used hydraulic rescue tools to extricate the adult male. He suffered non-life threatening injuries. Personnel treated and packaged a total of eight patients. Five children, ages 1 to 17, were transported in Medics 9 and 27 directly to the Children's Trauma Center at MUSC in Charleston. One 12 year old child and two adults were transported by Medics 18 and 19 to Colleton Medical Center in Walterboro. They were treated and released later in the evening. The one year old was secured in a child safety seat and was uninjured. None of the other patients were wearing seatbelts.
I-95 northbound, north of Exit 57 was closed for an hour. Off-duty personnel were called in to staff to additional Medic units until Medics 9 and 27 returned to the county.
Engine 26, Rescue 1, Battalion 1, Medic 9, Medic 18, Medic 19, Medic 27, Medic 102, Medic 3401, Truck 12 and Truck 111 responded. Asst. Chief